We can't answer for all Presidents, but we can certainly say that historically Presidents have been men of prayer —  and we have proof of it.  Of those who are long gone, we have their words recorded for posterity.  Their words reveal that even the most powerful men in the western world understood their need for God and their need to seek Him through prayer. Let's read the words of our first three presidents:
George Washington (1789-1797)
1789
In his inaugural prayer, Washington spoke if his prayer life: "It would be peculiarly improper to omit, in this first official act, my fervent supplications to that Almighty Being who rules over the universe, who presides in the councils of nations and whose providential aids can supply every human defect…"
On the National Day of Thanksgiving in 1789, Washington proclaimed:
"Whereas it is the duty of all nations to acknowledge the Providence of Almighty God, to obey His will, to be grateful for his benefits, and humbly to implore His protection and favor…we may then unite in most humbly offering our prayers and supplications to the great Lord and Ruler of Nations, and beseech Him to pardon our national and other transgressions, to enable us all…to render our national government a blessing to all the People…to promote the knowledge and practice of true religion and virtue."
"It is impossible to rightly govern a nation without God and the Bible."  ~ George Washington

John Adams (1797-1801)
1783
Adams, along with John Jay and Benjamin Franklin, signed the Treaty of Paris on Sept 3, 1783, formally ending the American Revolutionary War, recognizing American independence, and establishing most territory east of the Mississippi River as part of the United States.  The success of the treaty was attributed to God:
"In the name of the Most Holy and Undivided Trinity. It having pleased the Divine Providence to dispose the hearts of the most serene and most potent Prince George the Third…and of the United States of America, to forget all past misunderstandings and differences.
1797
In his inaugural address on March 4, 1797, Adam clearly revealed his faith in God and our nation's need for His blessings:
"With humble reverence, I feel it to be my duty to add, if a veneration for the religion of a people who profess and call themselves Christians, and a fixed resolution to consider a decent respect for Christianity among the best recommendations for the public service, can enable me in any degree to comply with your wishes, it shall be my strenuous endeavor that this sagacious injunction of the two Houses shall not be without effect…May that Being who is supreme over all, the Patron of Order, the Fountain of Justice, and the Protector in all ages of the world of virtuous liberty, continue His blessings upon this nation."
1797
In his National Day of Humiliation, Fasting, and Prayer proclamation, Adams said: 
"That the citizens of these States, abstaining on that day from their customary worldly occupations, offer their devout addresses to the Father of Mercies…with the deepest humility, acknowledge before God the manifold sins and transgressions with which we are justly chargeable as individuals and as a nation, beseeching Him at the same time, of His infinite grace, through the Redeemer of the World, freely to remit all our offenses, and to incline us by His Holy Spirit to that sincere repentance and reformation which may afford us reason to hope for His inestimable favor and heavenly benediction."
"We recognize no sovereign but God, and no King but Jesus!"  ~ John Adams

Thomas Jefferson (1801-1809)
While there are questions about Jefferson's beliefs about Christianity, it's well documented that he was a devout theist.  He believed in a benevolent creator God and that humans should praise Him. In one of his writings, he wrote of, "our creator," the "Infinite Power, which rules the destinies of the universe."  In 1823, in a letter to John Adams denouncing atheism, he referred to "the God whom you and I acknowledge and adore."
1774
Prior to his presidency, Thomas Jefferson put forth a resolution for a specific day dedicated to prayer.  We now call the day "The National Day of Prayer,"  but Jefferson called it a Day of Fasting, Humiliation, and Prayer.  The resolution passed unanimously.  It began in Boston on June 1, 1774.
"This House, being deeply impressed with apprehension of the great dangers, to be derived to British America, from the hostile invasion of the City of Boston, in our sister Colony of Massachusetts… deem it highly necessary that the said first day of June be set apart, by the members of this House as a Day of Fasting, Humiliation and Prayer, devoutly to implore the Divine interposition, for averting the heavy calamity which threatens destruction to our civil rights…Ordered, therefore that the Members of this House do attend…with the Speaker, and the Mace, to the Church in this City, for the purposes aforesaid; and that the Reverend Mr. Price be appointed to read prayers, and the Reverend Mr. Gwatkin, to preach a sermon."

The Second Continental Congress established this day to be observed in all the colonies on July 20, 1775.  with this proclamation: "a day of public humiliation, fasting, and prayer… to bless our rightful sovereign, King George the Third… [and for] the just rights and privileges of the Colonies in civil and religious [matters]." Following the wide response to the call to prayer, Congress determined to set a day of fasting and prayer every year in the spring, and a day of thanksgiving and praise yearly in the fall.
Do Presidents in our Day Pray?
Again, we can't answer for all modern-day Presidents, but we can certainly say that many Presidents have been men of prayer —  and we have proof of it, not only written but also a video record of those who prayed.  Watch the videos we shared prior to the 2016 election.  It will remind you how faith in the Christian God has guided the minds and actions of former Presidents.  Which Presidents Prayed and Professed Faith in God?
<*}}}><
Jesus is the Reason this Ministry Exists
At  Reasons for Hope* Jesus, we are committed to equipping, encouraging, and empowering Christians to know Jesus better, love Him more, and share their faith. We also reach the lost through our Salvation Page. 
With your support, we can continue to provide valuable resources and engaging content.  Please join us in our mission by donating today. Your generous contribution helps us expand our outreach of sharing biblical truths and hope in Jesus.  Thank you for your kindness and for being an integral part of our mission.
***A Hidden Message in Psalm 23?***  
Hidden in the six verses of Psalm 23 are 11 names for Jesus.
When you subscribe to our newsletter, we'll send you
The Names of God in Psalm 23 PDF
that reveals all 11 names and Scripture verses of comfort and hope (link will be sent in your confirmation email).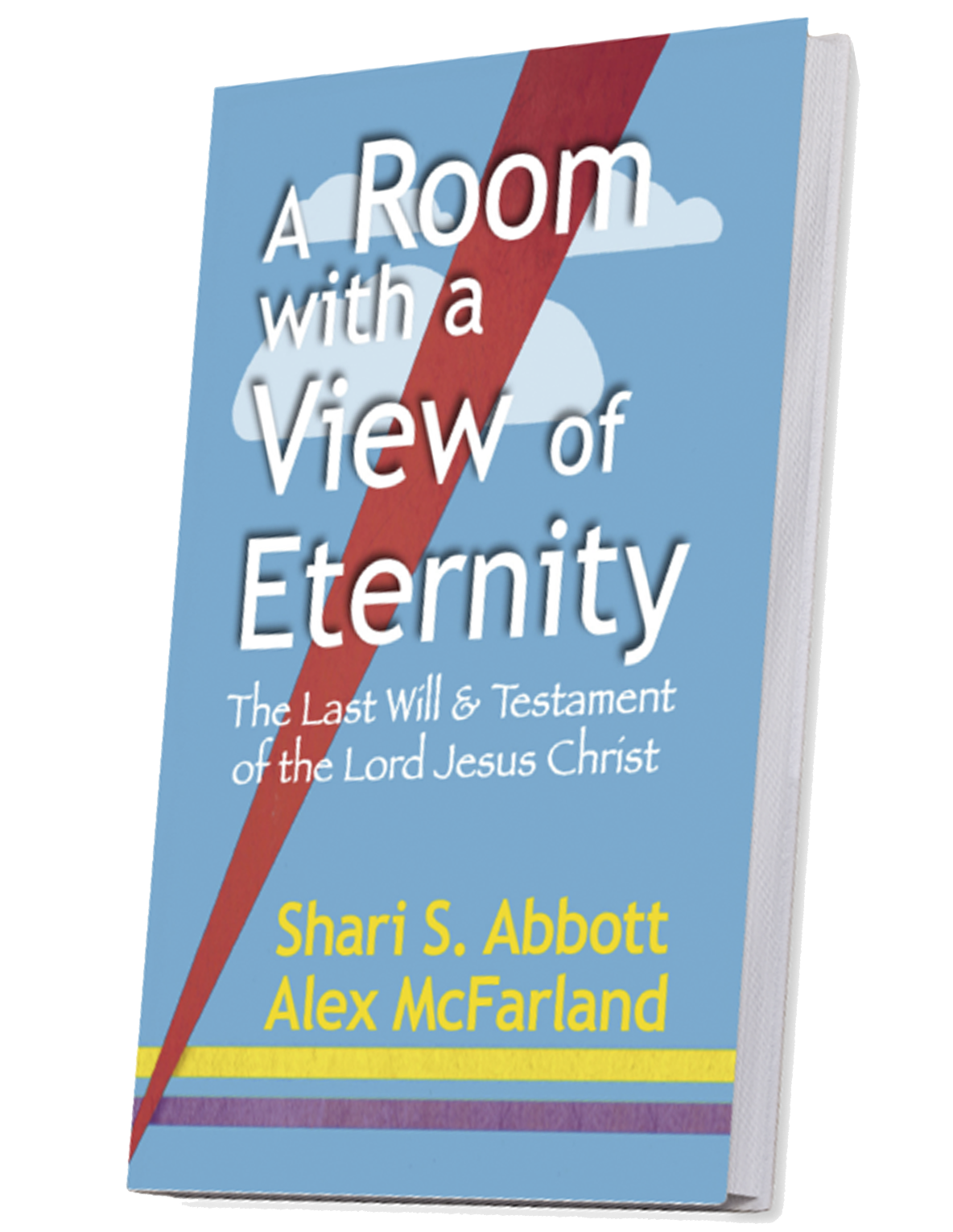 A Room with a View of Eternity—The Last Will & Testament of Jesus Christ   Take a seat at the Master's table. Learn about the riches He gives to all who are His. This book will bless and encourage you, give you hope, and help you live in the joy of your salvation and the riches of Christ that are yours.