Presidents throughout our nation's history have prayed to God and invoked His name and His will to direct them and to bless our country.
Watch as Presidents proclaim their faith, and evangelists speak about true hope.  Then pray for God's mercy and grace upon our country and that He be the One who leads and directs our country's elected officials.
Christian evangelist, apologist, author and speaker, Alex McFarland prays for our nation (July 2016, before the 2016 election). Alex is also the co-host of a daily radio program, Exploring the Word, on American Family Radio.  Pray with us now for our country.
"The peoples of the earth face the future with grave uncertainty, composed almost equally of great hopes and great fears." — President Harry S. Truman, 33rd President of the United States, Inaugural Address 1949.
"Almighty God. As we stand here at this moment… Give us, we pray, the power to discern clearly right from wrong…" — President Dwight Eisenhower, 34th President, 2nd Inaugural Address 1957 *full text below
"…with history the final judge of our deeds, let us go forth to lead the land we love, asking His blessing and His help, but knowing that here on earth God's work must truly be our own." — President John F. Kennedy, 35th President of the United States, Inaugural Address 1961
The 200th anniversary of the Presidency was observed as George H.W. Bush took the executive oath on the same Bible George Washington used in 1789.  "…my first act as President is a prayer. I ask you to bow your heads: Heavenly Father, we bow our heads and thank You for Your love…" — President George H.W. Bush, 41st President of the United States, Inaugural Address January 20, 1989
"From the day of our Founding, we have proclaimed that every man and woman on this earth has rights, and dignity, and matchless value, because they bear the image of the Maker of Heaven and earth…. History has an ebb and flow of justice, but history also has a visible direction, set by liberty and the Author of Liberty…"—Pres George W. Bush, 43rd Pres of the United States, Inaugural Address, Jan 20, 2005

Before the Republican Convention, Franklin Graham called upon the people of our nation to pray.  Join with him in praying for our nation and its leaders.  Franklin Graham has been holding prayer rallies nationwide this year.  He will continue to do so until the election. For information about one near you, visit Decision America Tour 2016.
Likewise, before the Democratic Convention, Franklin Graham called upon the people of our nation to pray.  Join with him in praying for our nation and its leaders. Prayer is important and prayer changes things.  For information about a prayer rally near you, visit
Decision America Tour 2016
.
Our Nation is in TROUBLE!
No hope in the Democrats!
No hope in the Republicans!
←  Hear this short lesson from the book of Nehemiah, shared by Franklin Graham at the Decision America Tours 2016.
Will Our Nation Continue to be Blessed?
We Need God More Than He Needs Us
Our country was founded by men and women who believed in God and His Word.  "Where did we begin to lose sight of that noble beginning?"
7,900 people!  293 prayed to receive Jesus!!!
All the Answers to All the Problems
Why do we make it so difficult?  Listen to this former President, who spoke of the simplicity and importance of truth.
Decision America 2016, Columbus OH
On 10/06, my husband, a friend, and I (Shari Abbott, Reasons for Hope* Jesus) drove to Columbus for Decision America 2016. It was an amazing experience to join with thousands of Christians, and Franklin Graham, to pray for God's mercy for our country and His provision for our future. Pause to Pray for our nation, its leaders, and all Americans.  AND…Get out and VOTE on 11/08/2016.
Pray with Dependence &
Pray with Confidence
We desperately need God. He is our only true hope! Take time to pray asking for His guidance as you consider casting your vote.  Remember, it is God who raises up leaders and deposes them (Daniel 2:21). Seek His will and trust that our future is in His hands.
We Will Never Abandon Our Belief in God  
Which president said, "We Will Never Abandon Our Belief in God?" (This video captures his words)  We know there is sin and evil in the world. We know that we are to stand fast on the truth of God. When hate groups rise up, we must denounce them following a pure and simple command Jesus gave us.
Read the words of President Calvin Coolidge, the 30th President of the United States. At his inauguration, he spoke of the importance of remembering the faith and values of our country's founding fathers.  At the 150th Anniversary of the Declaration of Independence, he spoke boldly of the fate of America, if we abandon the principles upon which our country was founded and forget the words of faith in the Declaration of Independence.  Read now the words of this President and be inspired.
Billy Graham:  If the foundations be 
destroyed, what can the righteous do?
The Scriptures are our source of wisdom.  May they also be our guide in all things. Listen as Billy Graham prayed at a past presidential inauguration.
 You Can Make a Difference
11/07/2016
We invite you to Pause to Pray with us. Thank God for the mercy and grace He has bestowed upon our country and its people.  Be diligent in sharing the gospel of saving grace with all who do not know Jesus. And be an encourager to your brothers and sisters in Christ.  We live in difficult times, but we know that with God all things are possible…even changing the direction of our country.
Continue earnestly in prayer, being vigilant in it with thanksgiving. (Colossians 4:2)
Read More:
If you missed our 4th of July video, Why I love America by John Wayne, watch it now.  Remember, America is worth fighting for and worth praying for. Ask God to direct our nation back to Him by turning the hearts of our people to Himself.
President Eisenhower's full prayer, which he wrote in his hotel room the day before his inauguration (2nd Inaugural Address 1957):
Almighty God, as we stand here at this moment, my future associates in the executive branch of the Government join me in beseeching that Thou will make full and complete our dedication to the service of the people in this throng and their fellow citizens everywhere. Give us, we pray, the power to discern clearly right from wrong and allow all our words and actions to be governed thereby and by the laws of this land. Especially we pray that our concern shall be for all the people, regardless of station, race, or calling. May cooperation be permitted and be the mutual aim of those who, under the concept of our Constitution, hold to differing political beliefs ~ so that all may work for the good of our beloved country and for Thy glory. Amen…
Jesus is the Reason this Ministry Exists
Thank you to all who contributed in 2020. Your generosity is a blessing and encouragement to us.  We did not meet expenses in 2020 and still need your help to continue our global outreach in 2021.  Our mission is to glorify God by equipping, encouraging, and empowering YOU to understand the Bible and grow in faith. If our online resources have blessed you, we hope you will support Reasons for Hope* Jesus. Our ministry outreach has grown significantly and. . .
Please support Reasons for Hope* Jesus with a donation of $5, $10, $20, or more. A donation of any amount is needed and greatly appreciated.
CLICK TO DONATE
to Reasons for Hope*Jesus(a 501c3 Ministry)
Use a Credit Card or PayPal for safe, secure giving.
***A Hidden Message in Psalm 23?***  
Hidden in the six verses of Psalm 23 are 11 names for Jesus.
When you subscribe to our newsletter, we'll send you
The Names of God in Psalm 23 PDF
that reveals all 11 names and Scripture verses of comfort and hope (link will be sent in your confirmation email).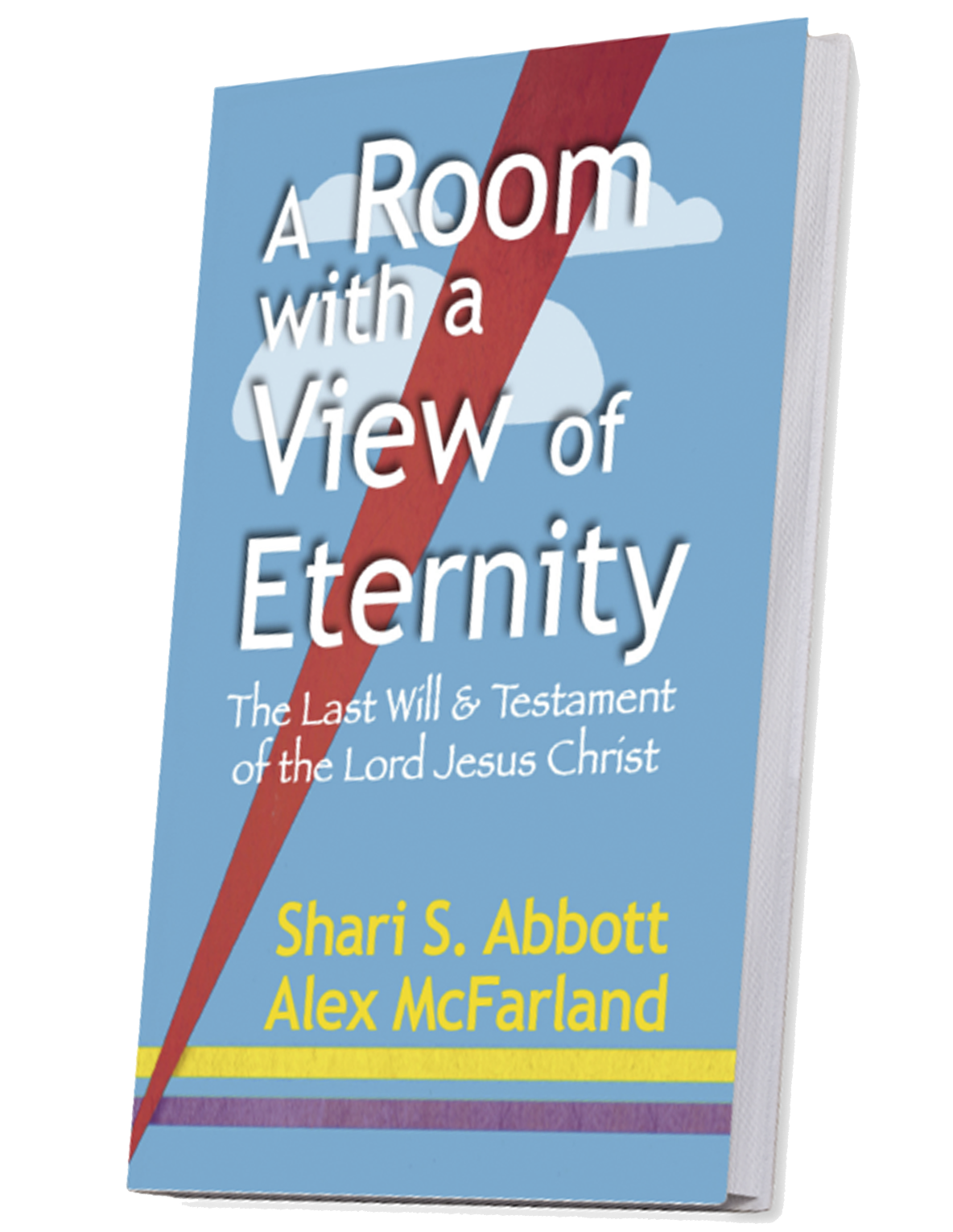 A Room with a View of Eternity—The Last Will & Testament of Jesus Christ
Take a seat at the Master's table. Learn about the riches He gives to all who are His. This book will bless and encourage you, give you hope, and help you live in the joy of your salvation and the riches of Christ that are yours.
The Top Ten Got Questions? in 2020
This is not a Got Questions? article. But it's so popular it ranked among the top pages viewed:

More Popular Got Questions & Articles
Was Jesus CRUCIFIED on Wednesday, Thursday, or Friday?
Where did OT Saints go at death? ABRAHAM'S BOSOM? 
If BAPTIZED as an Infant, Do I Need to Be Re-Baptized?
What Does it Mean to Be A CHILD OF GOD?
Which OT Book Did JESUS QUOTE Most Often?
How Did the Wise Men Know This Was the Messiah and KNOW TO FOLLOW HIS STAR?
What Did Jesus Say About HEAVEN (and HELL)?
How long did JOB SUFFER?
Three Heavens? Where is the THIRD HEAVEN?
What are the "I Will " STATEMENTS of Satan, God, and Jesus?
SIN, INIQUITY, TRANSGRESSION? How are they different?
Should we call HIM JESUS? Or Yahweh? Or Yeshua?
Is Satan's Real Name LUCIFER?
JESUS WEPT. Why? 
Is There a Remez (HIDDEN MESSAGE ) in Revelation 7? Why is Dan Missing?
Is It a Sin to Drink ALCOHOL?
Is SUICIDE an Unforgivable Sin?
Something ALL Christians must know:  IVDARR
TOP TEN Videos from Reasons for Hope* Jesus
*****************