Will God bless a nation that makes laws in opposition to His truths? Will He overlook our nation's failure to stop abortion and redefining marriage? Are our leaders doing what is right in their own eyes?  Has America fallen from God's grace? Has God removed His hand of divine providence?  Is our nation's demise on the horizon?  Will America become like the great empires now fallen: Babylon, Medo-Persia, Greece, or Rome?  Or will God mercifully intervene?
Can Our Country Be Saved?
I think it's important to remember that America is not redeemable.  It is also not damnable.  A nation does not have a redeemable soul.  The rise or fall of any nation has a direct correlation to the condition of the hearts and souls of the nation's people.  Thank you Jesus that you came so that man's soul can be redeemed.  
As Christians, we must consider what recent events reveal about the hearts and minds of our government leaders and the people of our nation.  God's truths have been overturned and God's faithful people are being attacked.
Psalm 11:2-3  For look! The wicked bend their bow, They make ready their arrow on the string, That they may shoot secretly at the upright in heart.  If the foundations are destroyed, What can the righteous do?
For more than 200 years, America has been considered a Christian nation, not because the nation is Christian, but because the people of the nation adhered to biblical precepts and principles.   Our founding fathers worshipped the God of the Bible (Read Words from the White House about our Christian Nation). They established laws that reflected and upheld a Christian worldview (Read: Do Presidents Pray?). In the first two centuries, even most non-Christian Americans held to Judeo-Christian morals and ethics and lived their lives in accordance with God's truths.  That has changed over the last 50+ years, with laws passed that deny God's truth.  It started by removing God from schools and it reached an all-time high when the Supreme Court redefined the God-given institution of marriage and the White House celebrated the court's decision.
What Can the Righteous Do?
Talk won't change anything.  We can lament about how our country has changed, but what we really need to do is, give it up to God, trust God, and get going.  
So what can the righteous do?  The righteous (those who have been made righteous by the blood of Christ) must continue to stand firmly on the Word of God and to speak God's truth boldly.  The only thing the righteous can do is to bring about change is to share the saving grace of Jesus Christ to change hearts and minds.  
The greatness of America is simply a reflection of the hearts of its people, and only God can give a person a new heart.   We need to take seriously the responsibility that Christ has given us… to be His ambassadors.  
Every Christian who is alive today has been put here for a time such as this.  We cannot remain silent and we must tell people about our God.  
We must tell:
God so loved the world so much that He sent His only begotten Son Jesus to earth, to live the life we couldn't live, and to die the death we should die (John 3:16).  
"All have sinned and fallen short of God's glory" (Romans 3:23), and God doesn't want anyone to perish (2 Peter 3:9).  
The only remedy for sin is to confess and ask God for forgiveness.  For those who don't belong to Jesus, they need to be washed clean by the blood of the Lord Jesus Christ and be justified in Him for the regeneration of their souls.  For those who do belong to Christ, they need to remember and repent, be washed clean and be strengthened, and then live a life that honors their Lord and Saviour and reflects His goodness.
Are your sins forgiven? If you are not certain, click here.
Turn the Hearts to God
Only by changing the hearts of the people can we change our country.  We need to actively pursue our mission to turn the hearts of all men and women to God.  That includes our friends, family, neighbors, co-workers, and others we meet. We need revival in America.  The only way we will once again experience the greatness of the United States is if the leaders and the people are "one nation under God."  
President Ronald Reagan once said, "If we ever forget that we are One Nation Under God, then we will be a nation gone under." 
Since the time sin entered our world, the only true hope available has been offered by the only true One who can rescue man. 
Romans 5:8  God commends his love toward us, in that, while we were yet sinners, Christ died for us.
Tell someone about Jesus today (visit our salvation page to prepare our self to witness).  Whether it be a Christian or a non-Christian, share the gospel of the saving grace.  There is only one way for the lies of the world to prevail.  It is for the truths of God to be silenced.  Let your light shine in this dark world.
2 Corinthians 4:6  For God, who commanded the light to shine out of darkness, has shined in our hearts, to give the light of the knowledge of the glory of God in the face of Jesus Christ.
1 Peter 2:9  But you [those who belong to Jesus] are a chosen generation, a royal priesthood, a holy nation, His own special people, that you may proclaim the praises of Him who called you out of darkness into His marvelous light.
<*}}}><
Jesus is the Reason this Ministry Exists
At  Reasons for Hope* Jesus, we are committed to equipping, encouraging, and empowering Christians to know Jesus better, love Him more, and share their faith. We also reach the lost through our Salvation Page. 
With your support, we can continue to provide valuable resources and engaging content.  Please join us in our mission by donating today. Your generous contribution helps us expand our outreach of sharing biblical truths and hope in Jesus.  Thank you for your kindness and for being an integral part of our mission.
***A Hidden Message in Psalm 23?***  
Hidden in the six verses of Psalm 23 are 11 names for Jesus.
When you subscribe to our newsletter, we'll send you
The Names of God in Psalm 23 PDF
that reveals all 11 names and Scripture verses of comfort and hope (link will be sent in your confirmation email).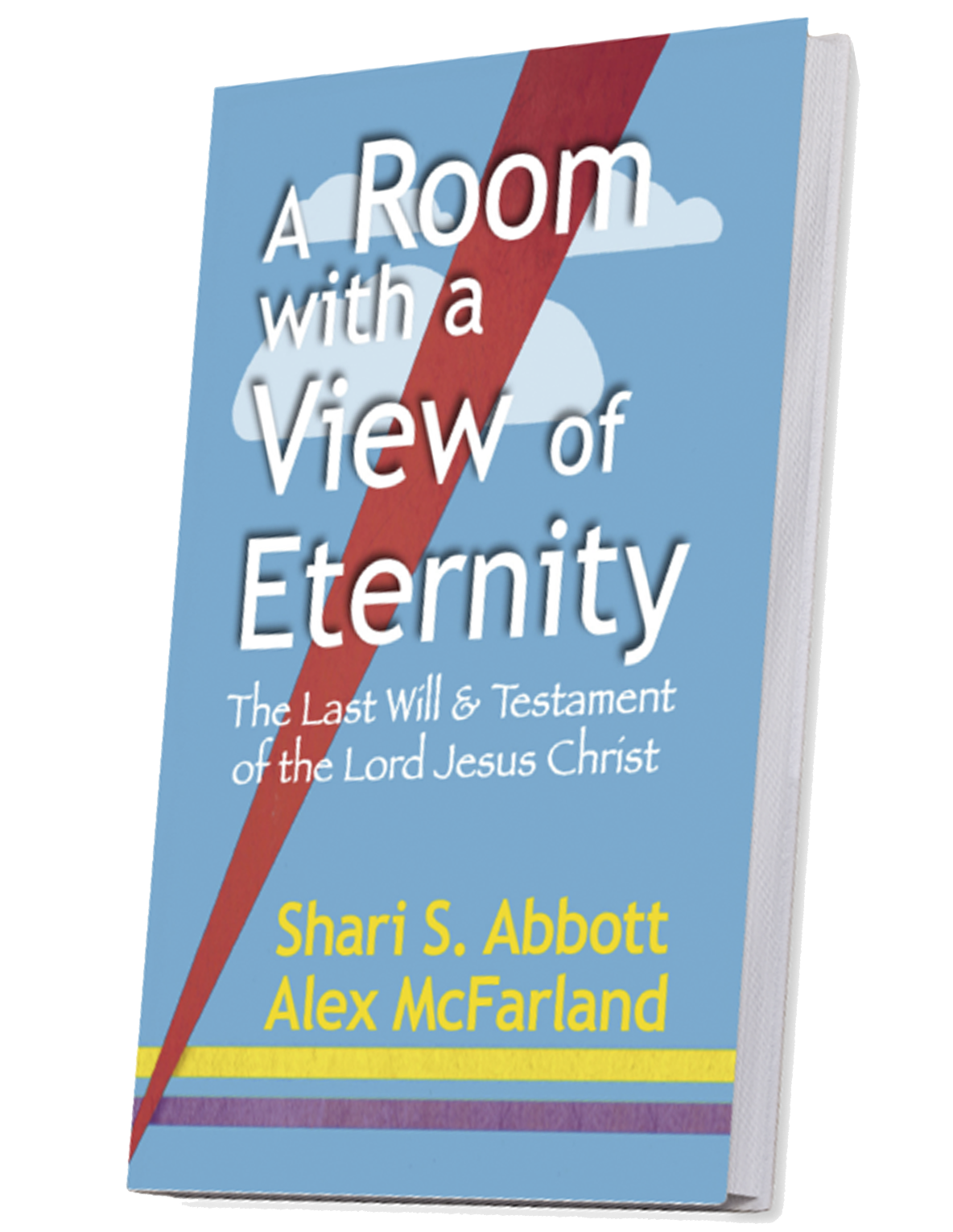 A Room with a View of Eternity—The Last Will & Testament of Jesus Christ   Take a seat at the Master's table. Learn about the riches He gives to all who are His. This book will bless and encourage you, give you hope, and help you live in the joy of your salvation and the riches of Christ that are yours.