[VIDEO BELOW]
During the days from the time Jesus presented Himself on Palm Sunday until His crucifixion, Jesus was tested by the chief priests and elders, the disciples of the Pharisees, the Herodians, Sadducees and the Pharisees themselves.
Tested by the chief priests and elders.
Mat 21:23-27 Now when He came into the temple, the chief priests and the elders of the people confronted Him as He was teaching, and said, "By what authority are You doing these things? And who gave You this authority?" But Jesus answered and said to them, "I also will ask you one thing, which if you tell Me, I likewise will tell you by what authority I do these things: "The baptism of John; where was it from? From heaven or from men?" And they reasoned among themselves, saying, "If we say, 'From heaven,' He will say to us, 'Why then did you not believe him?' But if we say, 'From men,' we fear the multitude, for all count John as a prophet."
So they answered Jesus and said, "We do not know." And He said to them, "Neither will I tell you by what authority I do these things.
Jesus then told them a parable about a man, a vineyard, and the man's two sons…
Matthew 21:28-46  "But what do you think? A man had two sons, and he came to the first and said, 'Son, go, work today in my vineyard.' He answered and said, 'I will not,' but afterward he regretted it and went.  Then he came to the second and said likewise. And he answered and said, 'I go, sir,' but he did not go. Which of the two did the will of his father?"
They said to Him, "The first."
Jesus said to them, "Assuredly, I say to you that tax collectors and harlots enter the kingdom of God before you. For John came to you in the way of righteousness, and you did not believe him, but tax collectors and harlots believed him; and when you saw it, you did not afterward relent and believe him.  
"Hear another parable: There was a certain landowner who planted a vineyard and set a hedge around it, dug a winepress in it and built a tower. And he leased it to vinedressers and went into a far country.  Now when vintage-time drew near, he sent his servants to the vinedressers, that they might receive its fruit.  And the vinedressers took his servants, beat one, killed one, and stoned another.  Again he sent other servants, more than the first, and they did likewise to them.  Then last of all he sent his son to them, saying, 'They will respect my son.' But when the vinedressers saw the son, they said among themselves, 'This is the heir. Come, let us kill him and seize his inheritance.'  So they took him and cast him out of the vineyard and killed him.  Therefore, when the owner of the vineyard comes, what will he do to those vinedressers?"
They said to Him, "He will destroy those wicked men miserably, and lease his vineyard to other vinedressers who will render to him the fruits in their seasons."
Jesus said to them, "Have you never read in the Scriptures: 'The stone which the builders rejected Has become the chief cornerstone. This was the Lord's doing, And it is marvelous in our eyes'?  Therefore I say to you, the kingdom of God will be taken from you and given to a nation bearing the fruits of it.  And whoever falls on this stone will be broken; but on whomever it falls, it will grind him to powder."
Now when the chief priests and Pharisees heard His parables, they perceived that He was speaking of them. But when they sought to lay hands on Him, they feared the multitudes, because they took Him for a prophet.
<*}}}><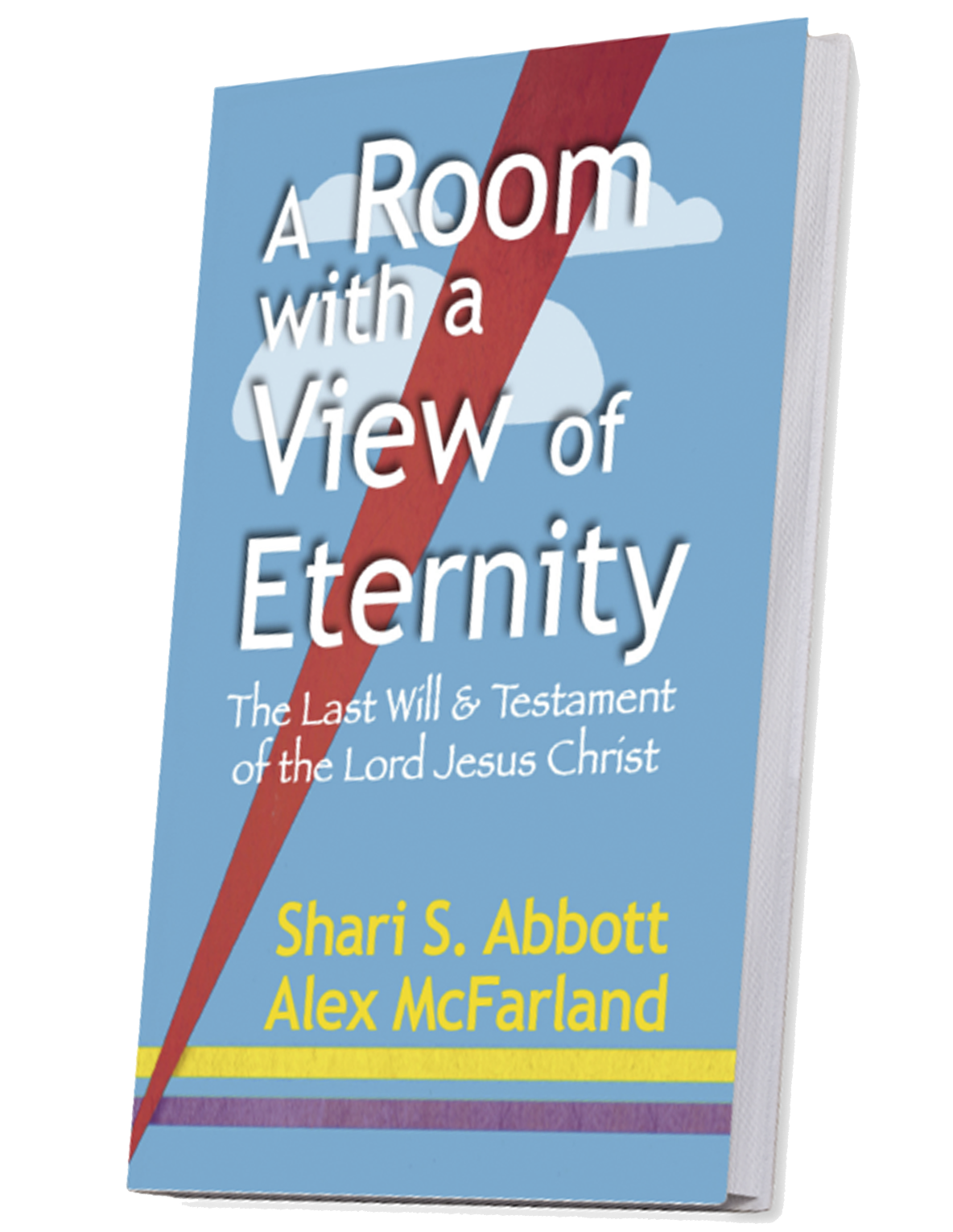 A Room with a View of Eternity—The Last Will & Testament of Jesus Christ
Take a seat at the Master's table. Learn about the riches He gives to all who are His. This book will bless and encourage you, give you hope, and help you live in the joy of your salvation and the riches of Christ that are yours.
About Lent
***Lent: 40 Titles for 40 Days (Download NOW: 40 Titles for Lenten Devotions)
What is Lent? Should I Give Up Something? (Article and Video)
This Time Called Lent (Video)
Prepare for Lent (Video)
Lent Reflections (Video)
How Should You Observe Lent? (Article)
How Should You Observe Lent? (Reflect and Prepare short video)
Have You Sat At The Master's Table? (John 13-17) 
What's Wrong with This FB Lenten Fast?
About Holy Week
Jesus' Last Days Timeline: the Cross and the Resurrection
Palm Sunday
Blessed is the King -- A Palm Sunday video
Hosanna -- Palm Sunday (Jesus Wept) (video)
Walking with Jesus – Tested by the Chief Priests and Elders
The Last Supper
What is Maundy Thursday?  The Basin & The Towel
Maundy Thursday until Easter Sunday (video)
What's your Judas experience? The Pain of Betrayal
What Do We Know about Judas? This Might Surprise You.
The Last Supper was NOT a Passover Seder?
Crucifixion Day
Was Jesus crucified on Wednesday, Thursday, or Friday?
Thursday Crucifixion? Do these two reasons "nail" it?
Why do we call it good [Friday]?
Were you there when they crucified my Lord?
How is Jesus Like a Worm? What's the Crimson Worm? A Remez In Psalm 22?
Who do you need to reconcile with today?
Who Killed Jesus?
Since Jesus was the Passover LAMB, Why Didn't God Provide a Lamb in Genesis 22?
Did Pilate Proclaim Jesus to be God?
Was Jesus Forsaken by His Father?
The centurion's song from the foot of the cross: "Surely This Was a Righteous Man"
Journey to the Cross: Maundy Thursday and Good Friday
How Do We Know Psalm 22 Is About The Cross?
Q & A: Thursday Crucifixion Discussion
Three Days in the Heart of the Earth
The Days of Darkness 
Sadness and Despair: The Darkest Days of All Time
Obituary of Jesus: Body Stolen or Risen? What do you say?
About Easter and Resurrection Life
The Father's, Son's and Believer's Perspectives of the Cross
Because He Lives, I Can Face Tomorrow (video)
Christ the Lord is Risen Today, Alleluia  (video)
A Place in the Sun (Son) (video)
You'll Never Walk Alone (video)
How to Close Your Eyes and Really SEE Jesus!
Open Your Eyes to The Full Gospel
Are you glad to see Jesus?
Ponder the Prophecies of Jesus' Mission (video and downloadable file)
What If We Skipped Easter This Year?
He's back….and it changed everything!
The Lord is Risen Indeed! Hallelujah!
Because He Rose: The resurrection changed everything!  (video)
What's the Meaning of the Folded Napkin in the tomb?
Keep Easter Alive in Your Heart: He Came Back (video)
The Only Soul-Saver, Sin-Forgiver, Chain-Breaker, Pain-Taker, Way-Maker, Hope-Giver: Jesus
Keep Looking Up
Praise God, He's Alive
Christian Internet Forwards? The Rest of "The Birdcage" Story? (video)
Ways to Glorify God - Bookmark
Watch NOW...You will be blessed.
Read:  Is Leonard Cohen's "Hallelujah" a Christian Song?*******
Jesus is the Reason this Ministry Exists
We continue to reach people worldwide with the truths of God's Word and the gospel of the Lord Jesus Christ. Your generosity is both a blessing and encouragement. Our mission is to glorify God by equipping, encouraging, and empowering YOU to understand the Bible and grow in faith. If our online resources have blessed you, please support Reasons for Hope* Jesus. Our ministry outreach has grown significantly and . . .
Please support Reasons for Hope* Jesus with a donation of $5, $10, $20, or more. A donation of any amount is needed and greatly appreciated.
CLICK TO DONATE
to Reasons for Hope*Jesus(a 501c3 Ministry)
Use a Credit Card or PayPal for safe, secure giving.
***A Hidden Message in Psalm 23?***  
Hidden in the six verses of Psalm 23 are 11 names for Jesus.
When you subscribe to our newsletter, we'll send you
The Names of God in Psalm 23 PDF
that reveals all 11 names and Scripture verses of comfort and hope (link will be sent in your confirmation email).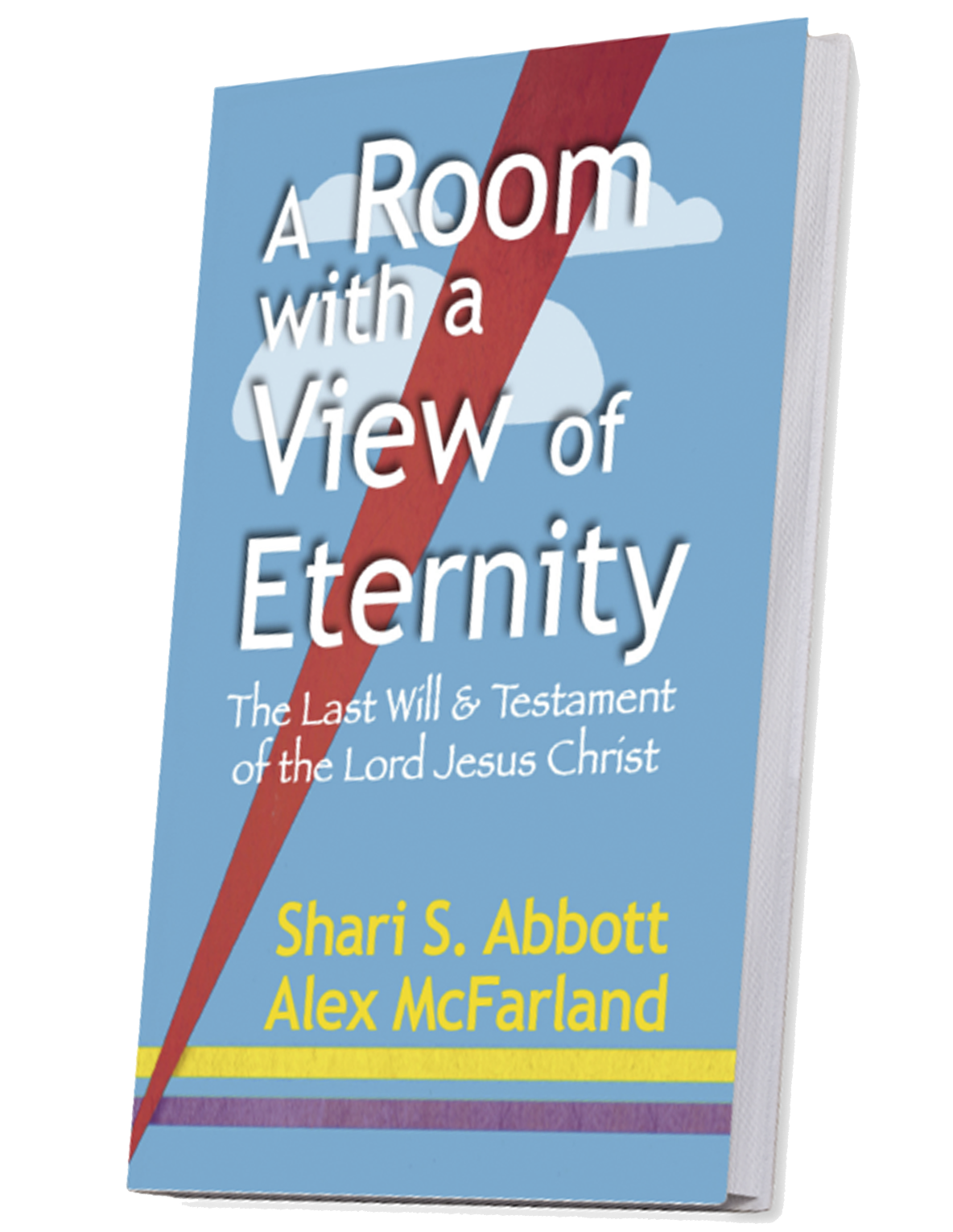 A Room with a View of Eternity—The Last Will & Testament of Jesus Christ   Take a seat at the Master's table. Learn about the riches He gives to all who are His. This book will bless and encourage you, give you hope, and help you live in the joy of your salvation and the riches of Christ that are yours.