There's a song from the 1960s that posed a most profound question, "What's Love Got to Do With It?"  The lyrics are secular, but the refrain is hauntingly provocative:
What's love got to do, got to do with it?
What's love but a second-hand emotion?
What's love got to do, got to do with it?
Who needs a heart when a heart can be broken?
Is love a second-hand emotion?
According to God, it's not.  Love is of utmost importance and significance.  In the Holy Bible,  love is shown to be the ultimate bond between Father, Son, and Holy Spirit. Love is the "glue" in the unity of the Trinity and in the union of Jesus with those whom He has saved.  Even in human relationships, love is the bond that holds us together, and when love diminishes relationships break down.
We are so blessed that God's love for us can never diminish.  God IS love, and the fullness of His love abounds to us.  It is our job to fuel our love for Him.  We must feed our minds with His Word, so our knowledge of Him increases; spend time in prayer, so our communion with Him deepens; and engage in fellowship with other Christians, so our hope is strengthened and our joy overflows as a testimony of His great love.
The Royal Law
Love is referred to as the Royal Law in James 2:8. It is the Law of Love that commands us to love our neighbors.  We can only do that when we receive the love of Christ and respond in love to Him and for God.
What's Love Got To Do With It?
Got to do with what?  I would venture to say the "it" is life.  And love has everything to do with life.  All humans are looking for love, and many are looking in all the wrong places (now that's another secular song….maybe for another day).
True, unfailing, and unbounded love is from God and we receive it by faith when we trust in the One True God, the Saviour of all mankind, the Lord of all Creation.  Our trust is based on hope and our hope is built on Jesus.  We love because He first loved us (1 John 4:19).  Faith (trust), Hope, and Love.  And the greatest of these is Love. (1 Cor 13:13).  Now, let's now address these three.
What's Faith Got To Do With It?
Our hearts are purified by faith  (Acts 15:9)
We live by faith  (Hab 2:4, Ro 1:17, Gal 3:11, Heb 10:38)
We are sanctified by faith (Acts 26:18)
We have the  righteousness of God by faith (Rom 3:22, Phil 3:9)
We are justified by faith (Rom 3:28, Rom 5:1, Gal 3:24)
We have access to God's grace by faith (Rom 5:2)
We stand by faith (Rom 11:20, 2 Cor 1:24)
We walk by faith (2 Cor 5:7)
We have the promise of Jesus Christ by faith (Gal 3:22)
We are children of God by faith (Gal 3:26)
We wait for the of righteousness by faith (Gal 5:5)
Christ dwells in our hearts by faith (Eph 3:17)  
What's Hope Got To Do With It?
We rest in hope. (Psa 16:9, Acts 2:26)
We believe in hope (Rom 4:18)
We stand and rejoice in hope (Rom 5:2)
We rejoice in hope (Rom 12:12)
We abound in hope (Rom 15:13)
1 Cor 9:10  Or does He say it altogether for our sakes? For our sakes, no doubt, this is written, that he who plows should plow in hope, and he who threshes in hope should be partaker of his hope.
Titus 1:2  In hope of eternal life, which God, that cannot lie, promised before the world began;
What's Love Got To Do With It?
Faith works by love Gal 5:6
We are ministers of God by love 2 Cor 6:4, 6
We serve others by love Gal 5:13
We are without blame before him in love (Eph 1:4)
We are rooted and grounded in love (Eph 3:17 )
We forbear one another in love (Eph 4:2)
We speak the truth in love (Eph 4:15)
We  walk in love (Eph 5:2)
We are comforted and knit together in love (Col 2:2)
We increase and abound in love (1 Th 3:12)
We esteem others in love (1 Th 5:13)
We dwell in love (1 John 4:16)
We have no fear in love (1 John 4:18)
And now abide faith, hope, love, these three;
but the greatest of these is love.  (1 Cor 13:13-14:1a)


Pursue love!



<*}}}><
Jesus is the Reason this Ministry Exists
At  Reasons for Hope* Jesus, we are committed to equipping, encouraging, and empowering Christians to know Jesus better, love Him more, and share their faith. We also reach the lost through our Salvation Page. 
With your support, we can continue to provide valuable resources and engaging content.  Please join us in our mission by donating today. Your generous contribution helps us expand our outreach of sharing biblical truths and hope in Jesus.  Thank you for your kindness and for being an integral part of our mission.
***A Hidden Message in Psalm 23?***  
Hidden in the six verses of Psalm 23 are 11 names for Jesus.
When you subscribe to our newsletter, we'll send you
The Names of God in Psalm 23 PDF
that reveals all 11 names and Scripture verses of comfort and hope (link will be sent in your confirmation email).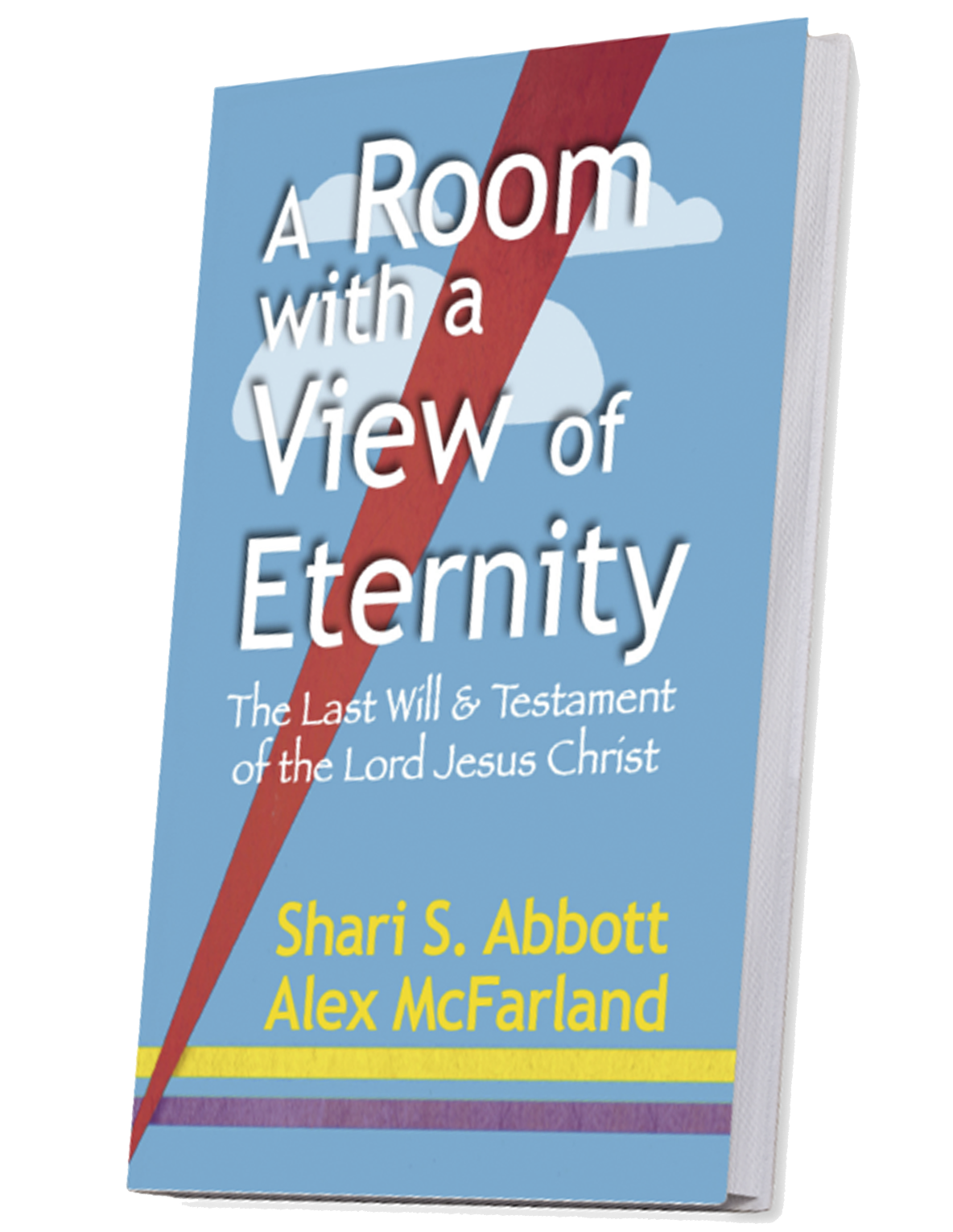 A Room with a View of Eternity—The Last Will & Testament of Jesus Christ   Take a seat at the Master's table. Learn about the riches He gives to all who are His. This book will bless and encourage you, give you hope, and help you live in the joy of your salvation and the riches of Christ that are yours.