A-Z proof of love?  Everyone knows Valentines Day is a special day to celebrate love but does it really prove love?  And, once it ends, all the sweetness and affirmations of the day can quickly fade away.  
(VIDEO BELOW)
Keeping Valentine's Day Love Alive
When the pressures of daily life attempt to diminish the joy and cloud the memory of Valentine's Day love, set your mind upon the truest, most enduring love that will never diminish or fade.  Turn to the pages of the "Book of Love"—the Bible.  And, who better than the apostle John to remind us of what true and undying love is?  
John knew how much he was loved by Jesus (John 13:23, 20:2, 21:7, 20) and John magnified that love in his epistles.  In his first letter, John uses some form of the word love 46 times.  In his second letter (which is only 13 verses long) he uses love four times, and in 3 John (14 verses long) he uses love twice.  John reminds us that the love we have for God and others comes from God.
1 John 4:19  We love Him because He first loved us.
So, how can we understand God's love?  It truly is incomprehensible because it far exceeds our ability to love like God loves us.  Yet, in His Word, God has given innumerable blessings for our understanding of the great gift of His love.
From A-Z, let's look at how the Bible defines God's love for us. 
Abiding Love
1 John 4:16  And we have known and believed the love that God has for us. God is love, and he who abides in love abides in God, and God in him.
Bestowed Love
1 John 3:1  Behold what manner of love the Father has bestowed on us, that we should be called children of God! Therefore the world does not know us, because it did not know Him.
Chosen Love
Eph 1:4  …He chose us in Him before the foundation of the world, that we should be holy and without blame before Him in love,
Divine Love
1 John 4:8  …God is love.
Equipping Love
Eph 4:7, 12  But to each one of us grace was given according to the measure of Christ's gift….for the equipping of the saints for the work of ministry, for the edifying of the body of Christ,
Faithful Love
Deu 7:9  Therefore know that the LORD your God, He is God, the faithful God who keeps covenant and mercy for a thousand generations with those who love Him and keep His commandments.
Gracious Love
Psa 103:8 (NIV) The LORD is compassionate and gracious, slow to anger, abounding in love. 
1 Tim 1:14  And the grace of our Lord was exceeding abundant with faith and love which is in Christ Jesus.
Heartfelt Love
Rom 5:5  …the love of God has been poured out in our hearts by the Holy Spirit who was given to us.
Eph 3:17  that Christ may dwell in your hearts through faith; that you, being rooted and grounded in love,
Indescribable Love

2 Cor 9:15  Thanks be to God for His indescribable gift!
Joyful Love
1 Pet 1:8  whom having not seen you love. Though now you do not see Him, yet believing, you rejoice with joy inexpressible and full of glory,
Kind Love
Titus 3:4  …the kindness and the love of God our Savior toward man appeared
Liberating Love
Gal 5:13  For you, brethren, have been called to liberty; only do not use liberty as an opportunity for the flesh, but through love serve one another.
Manifested Love
1 John 4:9  In this the love of God was manifested toward us, that God has sent His only begotten Son into the world, that we might live through Him.
Named Love
1 John 4:8  …God is love.
Rom 8:39  …the love of God which is in Christ Jesus our Lord.
Rom 15:30  …the love of the Spirit…
One Love
John 17:21-23  "that they [believers] all may be one, as You, Father, are in Me, and I in You; that they also may be one in Us, that the world may believe that You sent Me. And the glory which You gave Me I have given them, that they may be one just as We are one: I in them, and You in Me; that they may be made perfect in one, and that the world may know that You have sent Me, and have loved them as You have loved Me.
Perfect Love
1 John 4:11, 12  …we also ought to love one another…If we love one another, God abides in us, and His love has been perfected in us.
Quickening Love
Psa 119:159  Consider how I love thy precepts: quicken me, O LORD, according to thy lovingkindness.
Redeeming Love
Isa 63:9  In all their affliction He was afflicted, And the Angel of His Presence saved them; In His love and in His pity He redeemed them; And He bore them and carried them All the days of old.
Saving Love
Titus 3:4-6  …when the kindness and the love of God our Savior toward man appeared…according to His mercy He saved us, through the washing of regeneration and renewing of the Holy Spirit…whom He poured out on us abundantly through Jesus Christ our Savior.
Timeless Love
John 13:1  …having loved His own who were in the world, He loved them to the end.
Unfathomable, Unfailing, Undeniable and Unending Love
1 John 4:9-10  In this the love of God was manifested toward us, that God has sent His only begotten Son into the world, that we might live through Him. In this is love, not that we loved God, but that He loved us and sent His Son to be the propitiation for our sins.
Song 8:7  Many waters cannot quench love, Nor can the floods drown it.
Valuable Love
Eph 2:4  But God, who is rich in mercy, because of His great love with which He loved us,
1 Cor 13:13  And now abide faith, hope, love, these three; but the greatest of these is love.
Working Love
Psa 111:1, 4  Praise the LORD! I will praise the LORD with my whole heart…He has made His wonderful works to be remembered; The LORD is gracious and full of compassion.
X- Exceeding Love
2 Cor 9:14  …the exceeding grace of God in you.
Eph 1:19  …the exceeding greatness of His power toward us who believe, according to the working of His mighty power
Eph 2:7  …the exceeding riches of His grace in His kindness toward us in Christ Jesus.
Eph 3:20  …Him who is able to do exceedingly abundantly above all that we ask or think, according to the power that works in us.
Yearning Love
1 Tim 2:3-4  1 Tim 2:3  …God our Savior, who desires all men to be saved and to come to the knowledge of the truth.
Zealous Love
Isa 9:6-7  For unto us a Child is born, Unto us a Son is given; And the government will be upon His shoulder. And His name will be called Wonderful, Counselor, Mighty God, Everlasting Father, Prince of Peace. Of the increase of His government and peace There will be no end, Upon the throne of David and over His kingdom, To order it and establish it with judgment and justice From that time forward, even forever. The zeal of the LORD of hosts will perform this.
Oh, that we might know the magnitude and the power of the love that God has for us.  Grasping this comes from knowing God better, remembering all that He has done for us and abiding in Jesus.
Don't let your Valentine's Day love fade.
Take a minute and watch this short video and bask in the light of His love.
Jesus is the Reason this Ministry Exists
At  Reasons for Hope* Jesus, we are committed to equipping, encouraging, and empowering Christians to know Jesus better, love Him more, and share their faith. We also reach the lost through our Salvation Page. 
With your support, we can continue to provide valuable resources and engaging content.  Please join us in our mission by donating today. Your generous contribution helps us expand our outreach of sharing biblical truths and hope in Jesus.  Thank you for your kindness and for being an integral part of our mission.
***A Hidden Message in Psalm 23?***  
Hidden in the six verses of Psalm 23 are 11 names for Jesus.
When you subscribe to our newsletter, we'll send you
The Names of God in Psalm 23 PDF
that reveals all 11 names and Scripture verses of comfort and hope (link will be sent in your confirmation email).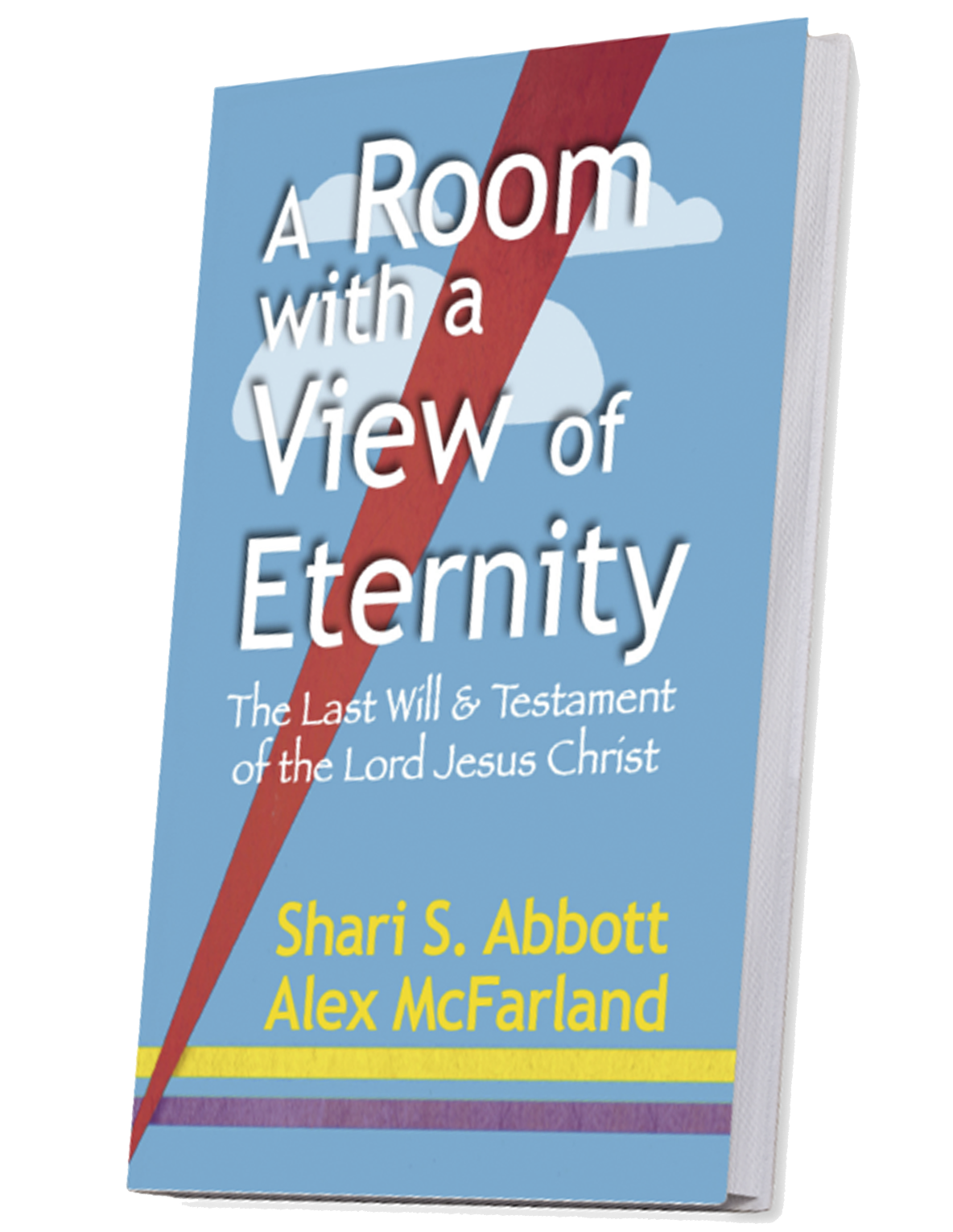 A Room with a View of Eternity—The Last Will & Testament of Jesus Christ   Take a seat at the Master's table. Learn about the riches He gives to all who are His. This book will bless and encourage you, give you hope, and help you live in the joy of your salvation and the riches of Christ that are yours.