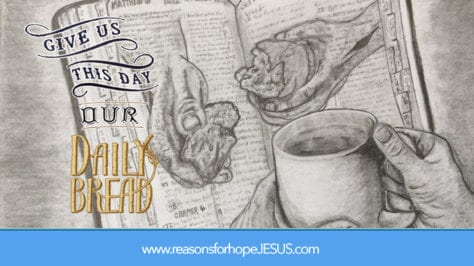 Daily Bread Devotions by Chuck Myer  Daily Bread Archive | Sign up for our resources
From the letter of Hebrews we read,
". . . since you have become dull of hearing. For though by this time you ought to be teachers, you need someone to teach you again the first principles of the oracles of God; and you have come to need milk and not solid food. For every one who partakes only of milk is unskilled in the word of righteousness, for he is a babe. But solid food belongs to those who are of full age, that is, those who by reason of use have their senses exercised to discern both good and evil." (Hebrews 5:11-14 – NKJV)
 
It is clear that the writer of Hebrews was dealing with a group of professing believers who were contemplating going back to the religious trappings of the law, of Judaism. They were being fed a diet of false teaching that was causing them to question the faith they had embraced, a faith that found its very foundation, not in the law but in Jesus, the promised Messiah. 
 
In this state of contemplating a return to their old religious practices, the writer reproves them sternly, sparing no portion of the rod of correction, but telling them exactly what needs to be said. 
 
Reproof is good! And every Christian needs to be open to it when the situation calls for it. In Second Timothy we read that the Scriptures are not only profitable for teaching and instruction in righteousness but also for reproof and correction (II Timothy 3:16=17). The word reproof simply means, "to shed light on." Through the counsel of the Word of God light is shed on a believer's  walk. At times, correction is called for, that counsel which is given to get the believer back on the right path. The author of Hebrews was doing just that to his readers and he made no apologies as he reproved them and corrected them for their spiritual immaturity. 
 
Why were they headed in the wrong direction? Because they had "become dull of hearing." They didn't have their "hearing" sharpened by "reason of use" of the "word of righteousness" and thus were vulnerable to the message of the false teachers. They had not trained their "senses" to be able "to discern" what was true versus what was false. They had been believers long enough that they "ought to" have been "teachers," but instead, they needed "someone to teach" them. And this condition was so bad that they needed to be taught again "the first principles of the oracles of God." They "needed milk" like new "babes". By this time they should have been dieting on "solid food." They were, in summation, "unskilled in the word of righteousness," and thus they were easy pickings for the false teachers.    
 
Today, in this day in which you and I live, false teaching abounds. It comes from without the church in the form of cults and isms and secular and atheistic teaching, and it comes from within the church through groups like the Word of Faith movement, the Emerging Church movement, the New Reformation movement, the charismatic movement, the New Age movement, and the many movements that seek to re-interpret the "word of righteousness." And the church falls prey to these heretical teachings because it is "unskilled in the word of righteousness," needing "milk" when it should have been, long ago, feeding on meat.  
 
The word "unskilled" can also be translated "ignorant" (Strongs). Oh brethren, let us not find ourselves, especially in this day in which we live, a day of mass media and a day of the all too infamous information highway, let us not find ourselves at a point where we are found to be "unskilled (i.e,, ignorant) in the word of righteousness," incapable of "discerning" between "good and evil," stumbling like babies when we should be standing firm like mature adults. 
 
What the church desperately needs in this day is skilled laborers . . . those who "by reason of use" are skilled in God's Word, and are not led astray by those who teach falsely. Sadly, from this writer's perspective, such laborers are difficult to find.
 
Have a good day . . . and strive brethren, to be one who diets on solid food, the food of the Word of God. Let it be your steady diet, nourishing you to grow and mature and to be one who is most capable of discerning good from evil, righteousness from unrighteousness.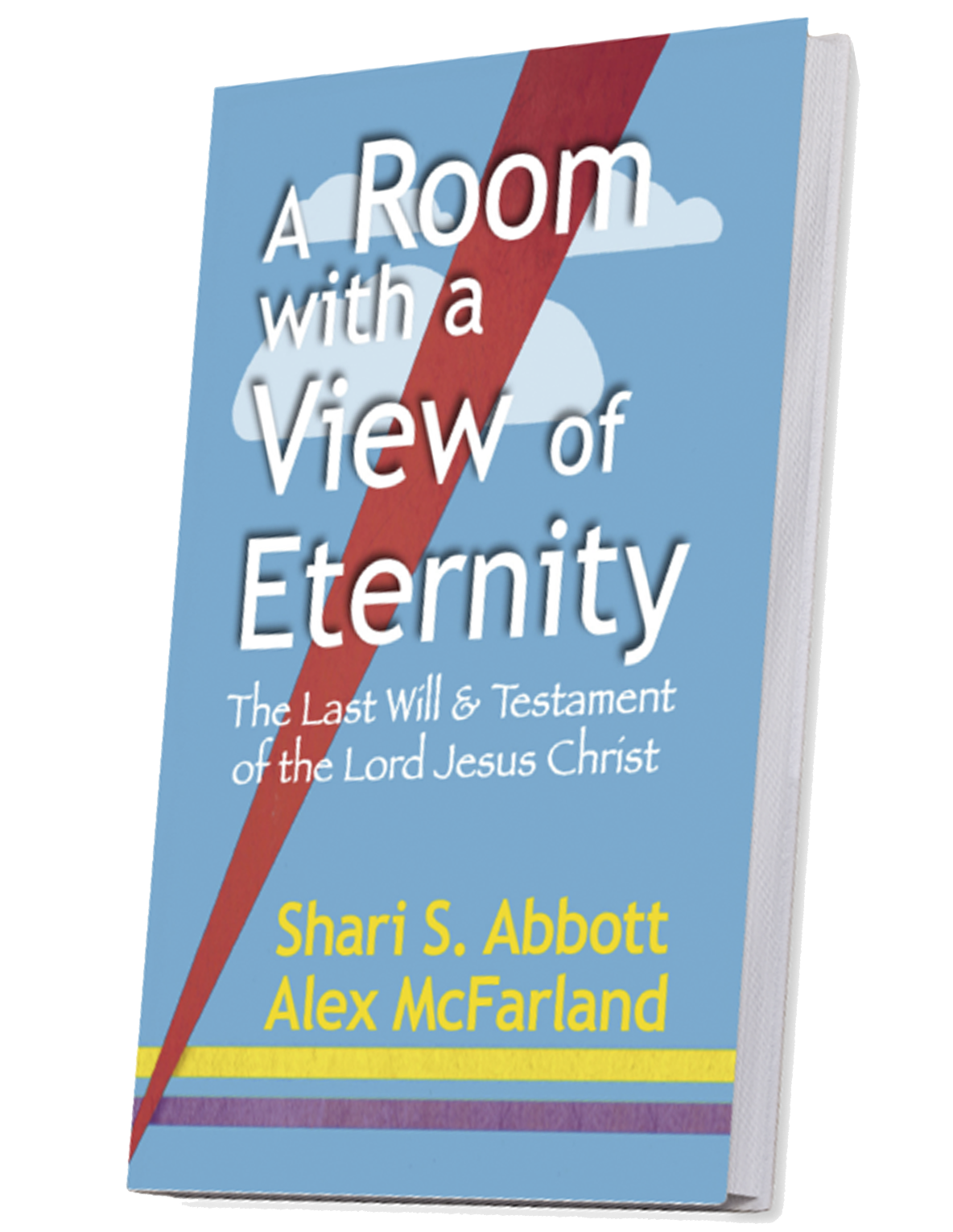 A Room with a View of Eternity—The Last Will & Testament of Jesus Christ
Take a seat at the Master's table. Learn about the riches He gives to all who are His. This book will bless and encourage you, give you hope, and help you live in the joy of your salvation and the riches of Christ that are yours.
The Top Ten Got Questions? in 2020
This is not a Got Questions? article. But it's so popular it ranked among the top pages viewed:

More Popular Got Questions & Articles
Was Jesus CRUCIFIED on Wednesday, Thursday, or Friday?
Where did OT Saints go at death? ABRAHAM'S BOSOM? 
If BAPTIZED as an Infant, Do I Need to Be Re-Baptized?
What Does it Mean to Be A CHILD OF GOD?
Which OT Book Did JESUS QUOTE Most Often?
How Did the Wise Men Know This Was the Messiah and KNOW TO FOLLOW HIS STAR?
What Did Jesus Say About HEAVEN (and HELL)?
How long did JOB SUFFER?
Three Heavens? Where is the THIRD HEAVEN?
What are the "I Will " STATEMENTS of Satan, God, and Jesus?
SIN, INIQUITY, TRANSGRESSION? How are they different?
Should we call HIM JESUS? Or Yahweh? Or Yeshua?
Is Satan's Real Name LUCIFER?
JESUS WEPT. Why? 
Is There a Remez (HIDDEN MESSAGE ) in Revelation 7? Why is Dan Missing?
Is It a Sin to Drink ALCOHOL?
Is SUICIDE an Unforgivable Sin?
Something ALL Christians must know:  IVDARR
TOP TEN Videos from Reasons for Hope* Jesus
*****************