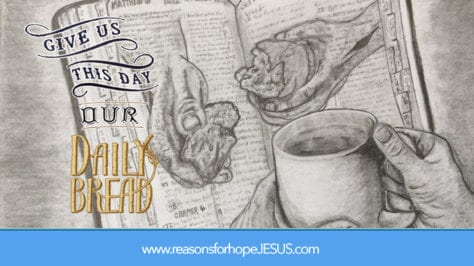 Daily Bread Devotions by Chuck Myer  Daily Bread Archive | Sign up for our resources
"Give me understanding, that I may observe Thy law, and keep it with all my heart" (Psalm 119:34 – NASB)
Surely a worthy desire and pursuit for the new morning, for the new day, would you not you agree?
 
Our text this new day is from the book of Acts,
 
". . . and when he brought them out, he said, 'Sirs, what must I do to be saved?' And they said, 'Believe in the Lord Jesus Christ and you shall be saved . . .'" (Acts 16:30-31 – NASB)
 
You would think that a church, any church for that matter, would know what to do when asked, "What must I do to be saved?" But let me tell you, not all churches do! We take for granted that they should but sadly there are many practicing ministries that are not grounded in the Word of God or established in the faith. They are "empty cisterns," lacking in the ability to give forth the "living water" of the gospel of Jesus Christ, institutions led by godless men and women who have spurned the holy Scriptures.   
 
This is a true story I am about to relate to you. A sad one when you consider what the consequences could be if a so-called church could not lead a person to salvation in Christ. As a satiric note, the names have been withheld to protect the guilty.
 
A young girl attended church all her childhood years with her parents. As she reached the teen years her parents said it was her choice whether she attended or not (bad advice!). She made the decision not to go on Sunday mornings. One day this young lady met a person who invited her to a group that met for Bible study. These young folks were involved in Navigator material. The girl who had invited her to attend their group gave her a gospel tract (the Navigators are so good at this), one that gave the message of salvation in Christ. Our young girl read the tract and she was unable to sleep that night. She became acutely aware that she needed to be saved. Figuring she really needed the help of Christians she told her folks she was going to church with them that Sunday, and she did. At the end of the so-called worship service, literally sobbing,  concerned with the state of her soul, in a church that never had an altar call, she went forward, seeking help from the Pastor of the church. She cried out, "What must I do to be saved?" 
 
There was no one in that church that had a clue as to what to say to the grief-stricken young girl. It is true! No one knew what to do with her, not even the Pastor or his wife. They didn't know the message of salvation, they didn't know how to pray with her, they didn't know what she must do to be saved! They didn't recognize the state of a grieving sinful soul that needed desperately to know how to be saved. They ended up putting there arms around her and saying, "Bless you." That was all! Oh what a sad, sad state!
 
But, despite all of this, God heard her cries and the story turned out well, for the young girl got saved. But it was not in the church she had attended most of her life. That church and the people in it didn't know what to do. You can only ascertain from all of this that it was a building filled with unsaved people who had somewhere along the line removed the Word of God from their services, from their lives, from their minds. Brethren, I know by experience, there are a lot of "buildings" out there just like this one. 
 
It is a true story my friends! Sad, but true! And it begs the question to us, "Do you know that people need "the Lord Jesus Christ?" Do you know that people need to be saved? If a person was seeking God, would you know what to do? And of utmost importance, is the church that you attend desiring to and able to lead a person out of death and into life? Necessary questions that we need to be able to answer if we are true disciples of Christ.
 
Have a good day brethren . . . and as you walk enable yourself through God's Word to be able to share the most important answer to the most important question; "What must I do to be saved?"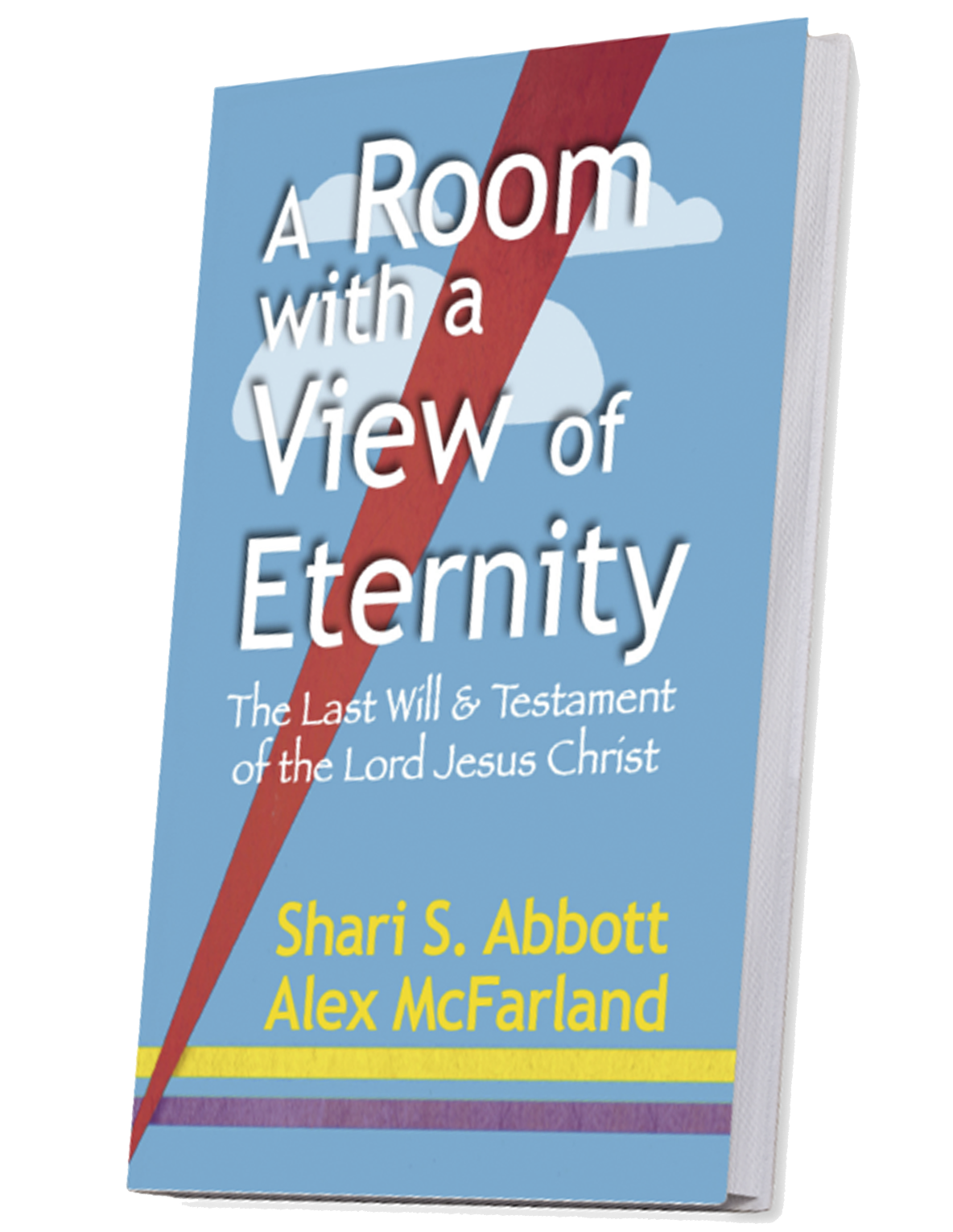 A Room with a View of Eternity—The Last Will & Testament of Jesus Christ
Take a seat at the Master's table. Learn about the riches He gives to all who are His. This book will bless and encourage you, give you hope, and help you live in the joy of your salvation and the riches of Christ that are yours.
The Top Ten Got Questions? in 2020
This is not a Got Questions? article. But it's so popular it ranked among the top pages viewed:

More Popular Got Questions & Articles
Was Jesus CRUCIFIED on Wednesday, Thursday, or Friday?
Where did OT Saints go at death? ABRAHAM'S BOSOM? 
If BAPTIZED as an Infant, Do I Need to Be Re-Baptized?
What Does it Mean to Be A CHILD OF GOD?
Which OT Book Did JESUS QUOTE Most Often?
How Did the Wise Men Know This Was the Messiah and KNOW TO FOLLOW HIS STAR?
What Did Jesus Say About HEAVEN (and HELL)?
How long did JOB SUFFER?
Three Heavens? Where is the THIRD HEAVEN?
What are the "I Will " STATEMENTS of Satan, God, and Jesus?
SIN, INIQUITY, TRANSGRESSION? How are they different?
Should we call HIM JESUS? Or Yahweh? Or Yeshua?
Is Satan's Real Name LUCIFER?
JESUS WEPT. Why? 
Is There a Remez (HIDDEN MESSAGE ) in Revelation 7? Why is Dan Missing?
Is It a Sin to Drink ALCOHOL?
Is SUICIDE an Unforgivable Sin?
Something ALL Christians must know:  IVDARR
TOP TEN Videos from Reasons for Hope* Jesus
*****************