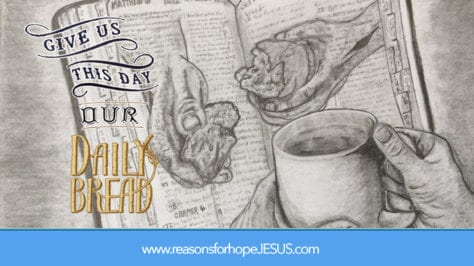 Daily Bread Devotions by Chuck Myer  Daily Bread Archive | Sign up for our resources
From the Revelation of Jesus Christ we read,
"To the angel of the church in Ephesus write: The One who holds the seven stars in His right hand, the One who walks among the seven golden lampstands, says this: 'I know your deeds and your toil and perseverance, and that you cannot endure evil men, and you put to the test those who call themselves apostles . . . that you hate the deeds of the Nicolaitans, which I also hate'" (Revelation 2:1-2, 6 – NASB)
 
 Just who are "the Nicolaitans?" As I was reading from D. Martyn Lloyd-Jones' book on Ephesians last night I came across this group and their name in his writing. When you come across different things as you're reading, especially when it has to do with the Bible, don't you get side-tracked? You know what I mean, don't you? Something grabs your attention, be it a reference to a Bible passage or a word that you'd like to know more about or, some name of someone or some group that you wonder why God noted them in His Word. Don't you find yourself asking, "what was that all about, or, who was that, or, who were they and what did they teach? 
 
Yes, off on what is called a "rabbit trail." I just cannot seem to read books anymore that have to do with the Bible without getting off on "rabbit trails." And that is the reason it takes me so long to get through a book. It took me three years to read Studies In The Sermon On The Mount by Jones . . . many, many "rabbit trails" and notes and meditations . . . . that's right; three years!
 
That said, the question regarding "the Nicolaitans" was prompted by what Llyod-Jones wrote. Expounding on Ephesians, chapters four and five (4:17 – 5:13), he drew from The Revelation and its reference to "the church in Ephesus" and how it was plagued by the false teaching of "the Nicolaitans." He noted that the apostle Paul, in his letter to the Ephesian church, needed to write sound doctrine (chapters 1-3) and then sound practical teaching based on that doctrine (chapters 4-6). Jones wrote,
 
"He (Paul) realized that it was very necessary for him to do so, because of certain false teachers that were visiting the churches . . . Antinomians, such as the Nicolaitans that are spoken of in the book of Revelation, men who had completely misunderstood the gospel and who were virtually teaching, 'Let us do evil that good may come;' men who were turning the grace of God into a kind of excuse to do what you like and sin as you like."
 
This situation prompted Paul's remark in chapter five, a sturdy warning to the believers in Ephesus and throughout Asia Minor, in regards to Christian doctrine and the Christian walk,
 
"Let no one deceive you with empty words . . ." (Ephesians 5:6 – NASB)
 
These "Nicolaitans" were false teachers. They were one of many groups that existed in that time who came into the churches and attempted to spread their heresy and sway the believers to their doctrine. This group was also a problem in Pergamos (see Revelation 2:12-16). Their teaching was similar to the teaching of Balaam (vv. 14-15). 
 
Dr. John MacArthur writes,
 
"Nicolas means, 'one who conquers the people.' Irenaeus writes that Nicolas, who was made a deacon in Acts 6, was a false believer who later became apostate; but because of his credentials, he was able to lead the church astray. And, like Balaam, he led the people into immorality and wickedness. The Nicolaitans, followers of Nicolas, were involved in immorality and assaulted the church with sensual temptations. Clement of Alexander wrote, 'They abandoned themselves to pleasure like goats, leading a life of self-indulgence.' Their teaching perverted grace and replaced liberty with license."
 
So, "the Nicolaitans," were a devious group of false teachers who came from within the church to corrupt the church (note the warning of Paul in Acts 20:17-30-32). 
 
Any application to us today? You bet your booty there is application! For most of the cults that flourish today have come from within the church and have, over the years, led many away from the truth. And in this day they continue to try and lead believers, especially new believers, astray through their corrupt doctrine. The Jehovah Witnesses, the Mormons, the Seven-Day Adventists, and on and on that list goes. Mega-church movements, the Emerging Church, the New Reformation, experience oriented churches . . . . espousing twisted Scripture, teaching false doctrines, seeking to win believers over to their teaching, just like "the Nicolaitans" did. 
 
Brethren, Satan never rests! He is the master deceiver and his lies are at the very core of the teachings of many a man and many a woman and many an organization . . . and even many of those who call themselves churches.  
 
Can the likes of "the Nicolaitans" affect us in the church today? Take note of what "Irenaeus" wrote concerning "Nicolas," that "he was able to lead the church astray . . . into immorality and wickedness." 
 
Have a good day brethren . . . and be on your spiritual toes, not back on your heels. Be on the alert for false teaching, doing so by being in the Word of God, being established in the faith, equipping yourself to be one who cannot be deceived and boldly exposing anything that is not in accordance with sound biblical doctrine.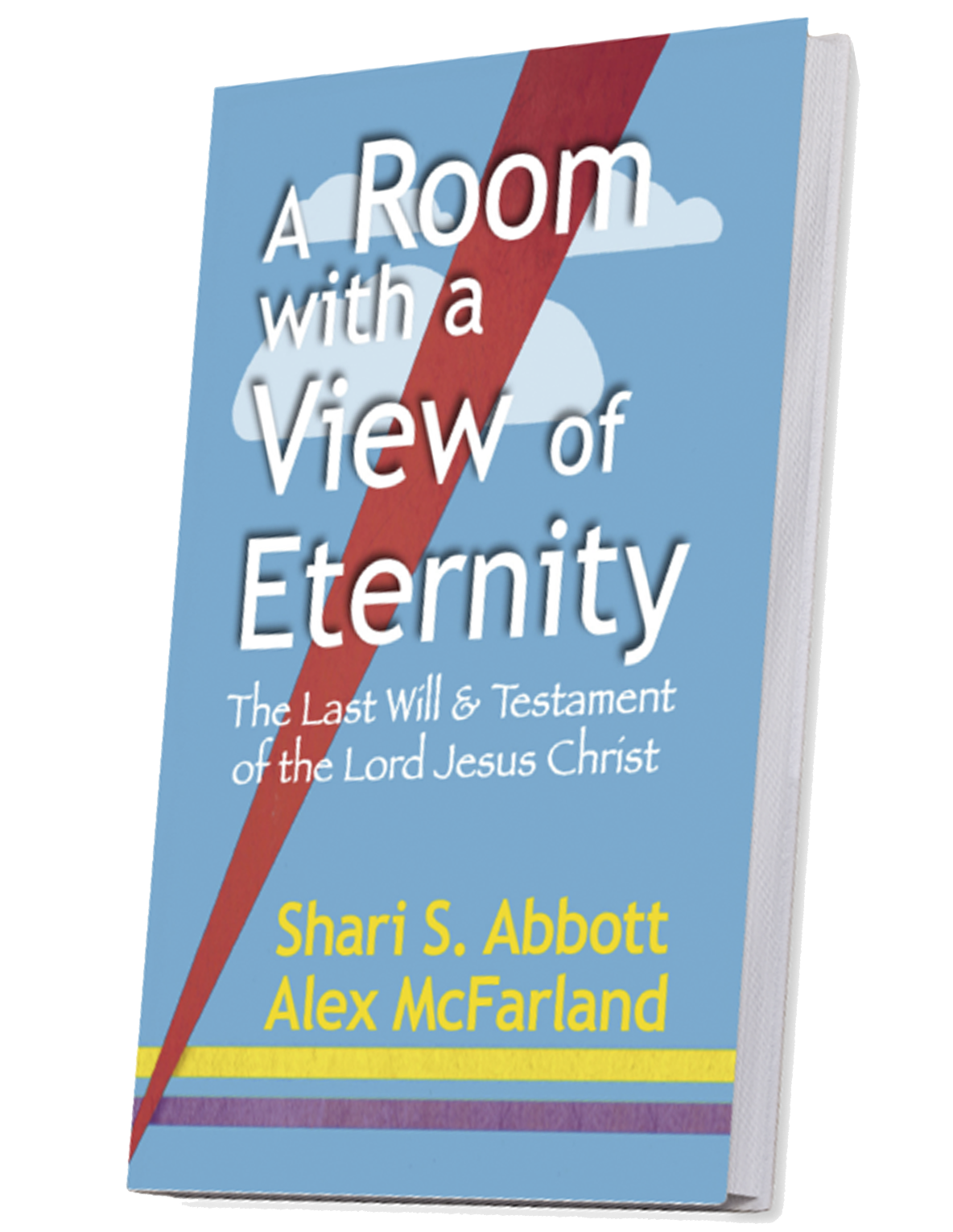 A Room with a View of Eternity—The Last Will & Testament of Jesus Christ
Take a seat at the Master's table. Learn about the riches He gives to all who are His. This book will bless and encourage you, give you hope, and help you live in the joy of your salvation and the riches of Christ that are yours.
The Top Ten Got Questions? in 2020
This is not a Got Questions? article. But it's so popular it ranked among the top pages viewed:

More Popular Got Questions & Articles
Was Jesus CRUCIFIED on Wednesday, Thursday, or Friday?
Where did OT Saints go at death? ABRAHAM'S BOSOM? 
If BAPTIZED as an Infant, Do I Need to Be Re-Baptized?
What Does it Mean to Be A CHILD OF GOD?
Which OT Book Did JESUS QUOTE Most Often?
How Did the Wise Men Know This Was the Messiah and KNOW TO FOLLOW HIS STAR?
What Did Jesus Say About HEAVEN (and HELL)?
How long did JOB SUFFER?
Three Heavens? Where is the THIRD HEAVEN?
What are the "I Will " STATEMENTS of Satan, God, and Jesus?
SIN, INIQUITY, TRANSGRESSION? How are they different?
Should we call HIM JESUS? Or Yahweh? Or Yeshua?
Is Satan's Real Name LUCIFER?
JESUS WEPT. Why? 
Is There a Remez (HIDDEN MESSAGE ) in Revelation 7? Why is Dan Missing?
Is It a Sin to Drink ALCOHOL?
Is SUICIDE an Unforgivable Sin?
Something ALL Christians must know:  IVDARR
TOP TEN Videos from Reasons for Hope* Jesus
*****************