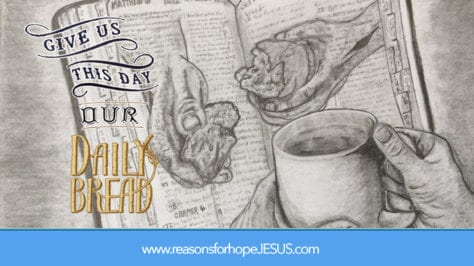 Daily Devotions with Pastor Chuck
Note what the psalmist writes,
"I know, O LORD, that Thy judgments are righteous, and that in faithfulness Thou hast afflicted me" (Psalm 119:75 – NASB)
One of the more difficult things to understand in life is trying to determine, at various times, God's purpose. It is especially difficult when trying to determine His purpose in the midst of trials and tribulations, in the midst of afflictions and defeats. Sometimes these things come right in the midst of ministry works being carried out for the Lord, and subsequently we are perplexed and prompted to question just what is going on.
There have been many a servant of God who was ministering for Him, laboring for the Kingdom of God, who became afflicted in some manner right in the midst of what they thought were effectual labors. Or they have suffered set-back when it seemed they were accomplishing just what they understood the will of the Lord to be, what seemed to them, fruitful work . . . and so they wondered, "Why does this happen now when I'm accomplishing all of this, or doing all of this?" At times it seems the question comes, "Does God know what is going on here?"
Be sure that God knows! And it may be often or but a few times that we may need to realize that, whatever the Lord does, whenever He does it, it is the right time. Dr. Henry Morris wrote,
"When affliction come, we must simply trust God, knowing that whatever He does is right and that our affliction is invested with His faithfulness. He is our Creator and, through Christ, has also become our heavenly Father."
By faith we believe our Father's Word, we receive it and we believe it, for our Father speaks to us through His Word,
"And we know that God causes all things to work together for good to those who love God, to those who are called according to His purpose. (Romans 8:28 – NASB)
Herein lies a life-principle that the Scripture says, "We know." And that is that "God causes all things to work together for good to those who love" Him. We are told that "all things" being worked out in His children are "according to His purpose." This great verse contains some of the most wonderful words of the Bible, often referred to in explanation of various trials and difficulties and afflictions that come upon God's people.
There are going to be times when we just seem unable to figure out the "why" of the matter. We ask, "Why did this befall me now?" "Lord, why has this enemy halted my ministry?" "Father, why has this physical affliction sidelined me at this time when it seemed I was making so much progress for Your Kingdom?" 
We must lean upon and be faithful to the living Word of God, and such manifest our love for our Father by trusting Him, trusting that He knows best in every situation and that ultimately, "all things" are being worked out "for good" and "according to His purpose."
Have a good day brethren . . . and as you walk do so by faith, faith that is sure that God knows what is best in "all things."