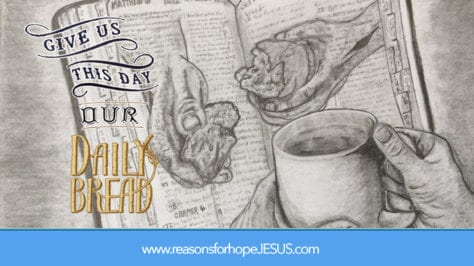 Daily Bread Devotions by Chuck Myer  Daily Bread Archive | Sign up for our resources
Blessed be the God and Father of our Lord Jesus Christ . . . may He receive our heart-felt praise as we stop to contemplate the benefits He has bestowed upon us through the death and resurrection of His Son. It is a most wonderful thing to think upon as the new day unfolds.
 
Note with me our text from the gospel of John,
 
"So he (Pilate) then delivered Him to them to be crucified. They took Jesus therefore, and He went out, bearing His own cross, to the place called the Place of a Skull, which is called in Hebrew, Golgotha. There they crucified Him . . ." (John 19:16-18 – NASB)
 
I am one that truly misses the singing of the old hymns. In today's church services the songs we sing are often made up of a few choruses that are repeated over and over, choruses that are, in this person's opinion, often lacking in content. They are usually meant to be upbeat, intended to get people clapping their hands and swaying to the beat of the music. They often are lacking in any solid doctrinal message that would cause one to ponder great biblical truths . . . . . . "Too bad for the church" I say, "Too bad they are missing out on the substance that went to make up the hymns of old, the hymns we used to sing" . . . 
 
"On a hill far away stood an old rugged cross, the emblem of suff'ring and shame;
And I love that old cross where the dearest and best for a world of lost sinners was slain.
O that old rugged cross, so despised by the world, has a wondrous attraction for me;
For the dear Lamb of God left His glory above to bear it to dark Calvary.
In the old rugged cross, stained with blood so divine, a wondrous beauty I see;
For 'twas on that old cross Jesus suffered and died to pardon and sanctify m.
To the old rugged cross I will ever be true, its shame and reproach gladly bear;
Then He'll call me some day to my home far away, where His glory forever I'll share.
(refrain) So I'll cherish the old rugged cross, Till my trophies at last I lay down;
I will cling to the old rugged cross, and exchange it some day for a crown."
 
As I write these words I have a twinge of regret for it seems I have forgotten some of them . . . and I guess I'm of the mind that that just shouldn't happen. Maybe I've brought this great old hymn back from the storage area of your memory and made it to be fresh in your thoughts . . . maybe you are humming the tune as you recall it, repeating its words. Maybe the words speak to your heart and cause you to recall that at The Old Rugged Cross "Jesus suffered and died to pardon and sanctify me." What would be a real shame is if . . . . . . . you have never heard it.
 
Have a good day brethren . . . and as you walk may you be well reminded of that Old Rugged Cross and all it means to you and to me, we who have been saved by the work of Christ on that Cross (Ephesians 1:7).
It's a blessing to hear an old hymn like this faithfully sung to a new audience.  What an incredible blessing it was for an international audience, when this song was sung on the popular TV show, The Voice, in 2014.  The gospel transcends all worldly fame and the grace of Jesus was beautifully magnified when this singer shared the message of hope in the Old Rugged Cross with a world-wide audience.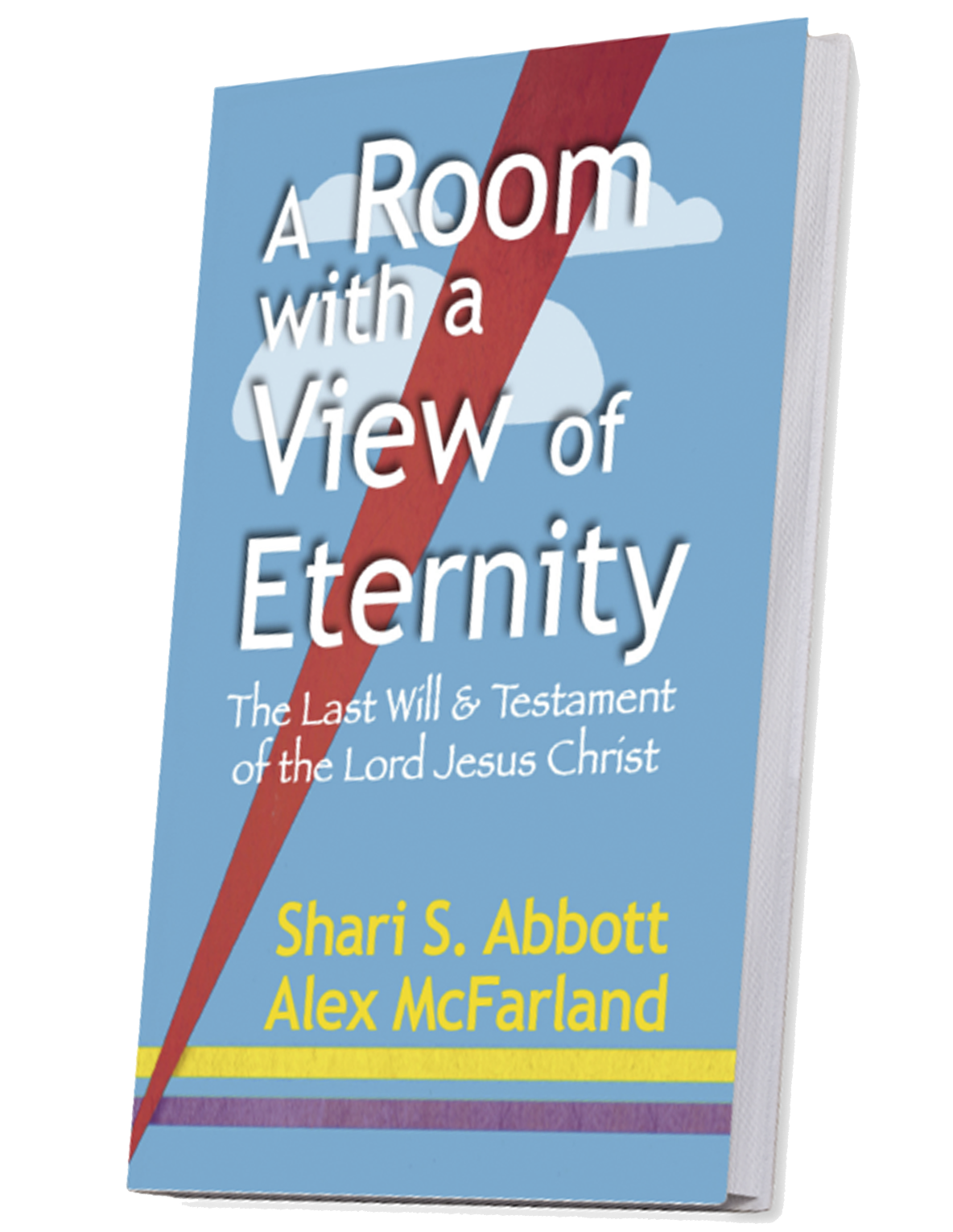 A Room with a View of Eternity—The Last Will & Testament of Jesus Christ
Take a seat at the Master's table. Learn about the riches He gives to all who are His. This book will bless and encourage you, give you hope, and help you live in the joy of your salvation and the riches of Christ that are yours.
The Top Ten Got Questions? in 2020
This is not a Got Questions? article. But it's so popular it ranked among the top pages viewed:

More Popular Got Questions & Articles
Was Jesus CRUCIFIED on Wednesday, Thursday, or Friday?
Where did OT Saints go at death? ABRAHAM'S BOSOM? 
If BAPTIZED as an Infant, Do I Need to Be Re-Baptized?
What Does it Mean to Be A CHILD OF GOD?
Which OT Book Did JESUS QUOTE Most Often?
How Did the Wise Men Know This Was the Messiah and KNOW TO FOLLOW HIS STAR?
What Did Jesus Say About HEAVEN (and HELL)?
How long did JOB SUFFER?
Three Heavens? Where is the THIRD HEAVEN?
What are the "I Will " STATEMENTS of Satan, God, and Jesus?
SIN, INIQUITY, TRANSGRESSION? How are they different?
Should we call HIM JESUS? Or Yahweh? Or Yeshua?
Is Satan's Real Name LUCIFER?
JESUS WEPT. Why? 
Is There a Remez (HIDDEN MESSAGE ) in Revelation 7? Why is Dan Missing?
Is It a Sin to Drink ALCOHOL?
Is SUICIDE an Unforgivable Sin?
Something ALL Christians must know:  IVDARR
TOP TEN Videos from Reasons for Hope* Jesus
*****************