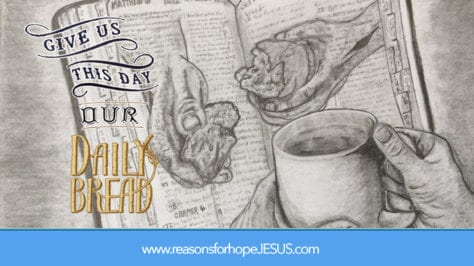 Daily Bread Devotions by Chuck Myer  Daily Bread Archive | Sign up for our resources
The Scriptures instruct us to grow in our knowledge of our God (II Peter 3:18). So with that divine command let us revisit our text from yesterday and do just that . . . . 
 
"Now to the King eternal, immortal, invisible, the only God, be honor and glory forever and ever. Amen." (I Timothy 1:17 – NASB)
 
Note what the Holy Spirit teaches us about our Father, about Christ in this great proclamation of the apostle Paul. 
 
First, we come to know that our "God" is "the King eternal." As the praise song puts it, "kings and kingdoms shall all pass away . . ." but not our "God," not our "King," for He is "eternal." Christ is the "King eternal." He is "King," has always been the "King," and He is "King" to all true Christians now and He will one day rule as "King" over the earth and His kingdom, over His redeemed, a reign without end, and He will do so eternally!
 
Secondly, we come to know that our "God" is "immortal." Strong's dictionary says of the Greek word used here, "undecaying (in essence or continuance)." Our English word means, "not mortal; not liable or subject to death . . . or decay; everlasting." Our "God" does not "decay" as everything around us eventually does, including our bodies. He is not "subject to death" but is "everlasting." He has always been and always will be!
 
Thirdly, we come to know that our "God" is "invisible." In John's gospel it is said, "No man has seen God at any time; the only begotten God, who is in the bosom of the Father, He has explained Him" (John 1:18). Ah, one of the great truths regarding the "mystery of godliness" (I Timothy 3:16). The holy Trinity . . . "God" the Father is spirit and "no man has seen" Him. The Second Person of the Trinity, Jesus the Christ, He took on flesh (John 1:14) and "explained" Him, He revealed Him.
 
Fourthly, we come to know that our "God" is "the only God." From the book of Isaiah we see this point driven home: "Thus says the LORD (Yaweh) . . . 'I am the first and I am the last, and there is no God besides Me'" (Isaiah 44:6). Isaiah writes further, "And understand that I am He. Before Me there was no God formed, and there will be none after Me. I, even I, am the LORD (Yaweh); And there is no savior besides Me" (Isaiah 43:10-11). Read through Isaiah, chapters 43 to 46 and note in your Bible how many times God drives home the point that He is "the only God." That great truth is reconfirmed right here in the New Testament.
 
All this wonderful revelation regarding our "God," that the Holy Spirit illuminates to our minds via the holy Scriptures, this is what we are to know about Him . . . and upon learning confess that to Him, who is "immortal" and "invisible," who is "the King eternal," who is "the only God,"
 
". . . be honor and glory forever and forever" 
 
And to this brethren we say a hearty,
 
 
Have a good day . . . . and as you walk set your heart to be in the Word that you might know Him who is our God. Diligently apply yourself to this most wonderful endeavor.
If you missed part 1 in this three part devotion series read it HERE
Read part 3 in this three part devotion series HERE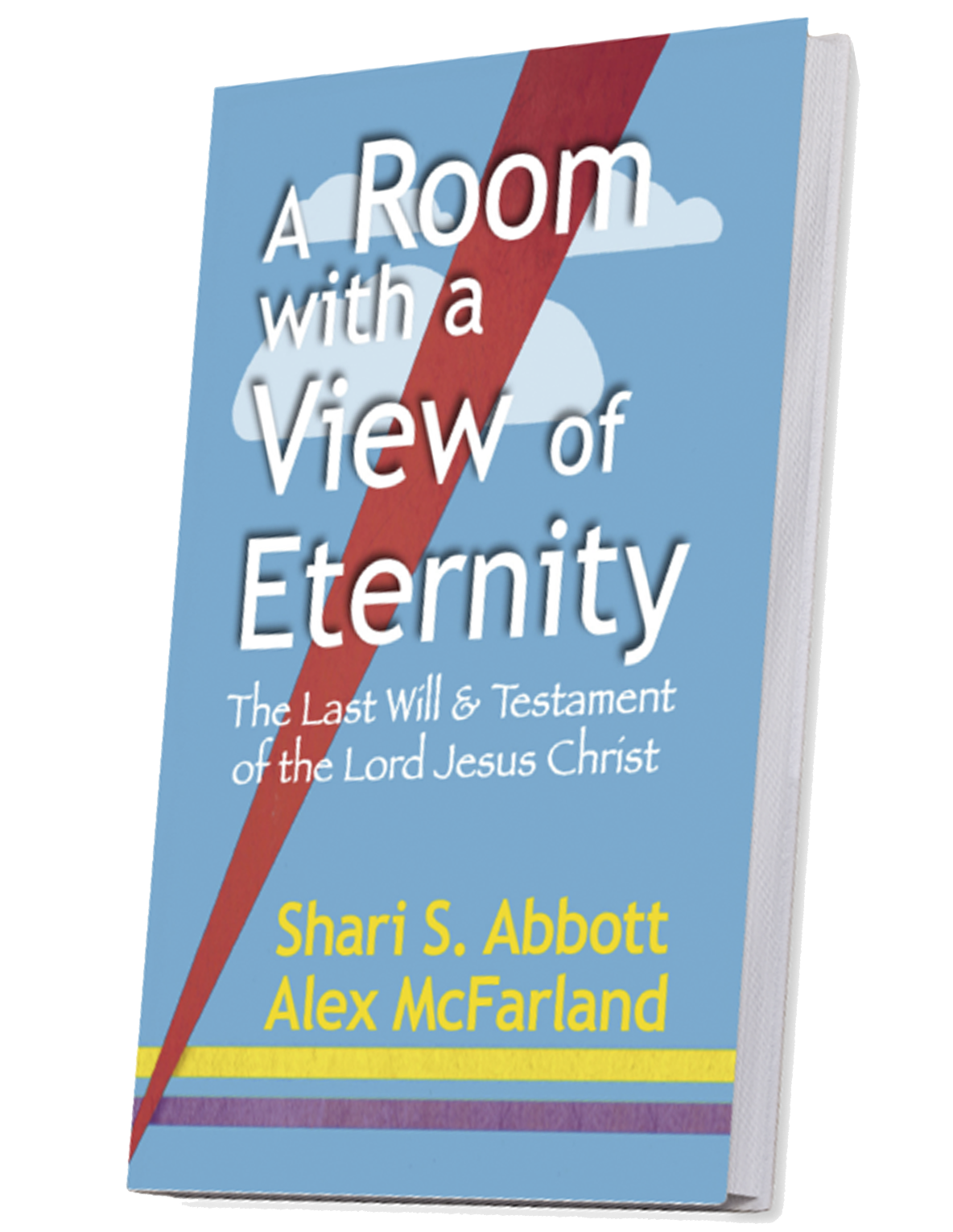 A Room with a View of Eternity—The Last Will & Testament of Jesus Christ
Take a seat at the Master's table. Learn about the riches He gives to all who are His. This book will bless and encourage you, give you hope, and help you live in the joy of your salvation and the riches of Christ that are yours.
The Top Ten Got Questions? in 2020
This is not a Got Questions? article. But it's so popular it ranked among the top pages viewed:

More Popular Got Questions & Articles
Was Jesus CRUCIFIED on Wednesday, Thursday, or Friday?
Where did OT Saints go at death? ABRAHAM'S BOSOM? 
If BAPTIZED as an Infant, Do I Need to Be Re-Baptized?
What Does it Mean to Be A CHILD OF GOD?
Which OT Book Did JESUS QUOTE Most Often?
How Did the Wise Men Know This Was the Messiah and KNOW TO FOLLOW HIS STAR?
What Did Jesus Say About HEAVEN (and HELL)?
How long did JOB SUFFER?
Three Heavens? Where is the THIRD HEAVEN?
What are the "I Will " STATEMENTS of Satan, God, and Jesus?
SIN, INIQUITY, TRANSGRESSION? How are they different?
Should we call HIM JESUS? Or Yahweh? Or Yeshua?
Is Satan's Real Name LUCIFER?
JESUS WEPT. Why? 
Is There a Remez (HIDDEN MESSAGE ) in Revelation 7? Why is Dan Missing?
Is It a Sin to Drink ALCOHOL?
Is SUICIDE an Unforgivable Sin?
Something ALL Christians must know:  IVDARR
TOP TEN Videos from Reasons for Hope* Jesus
*****************