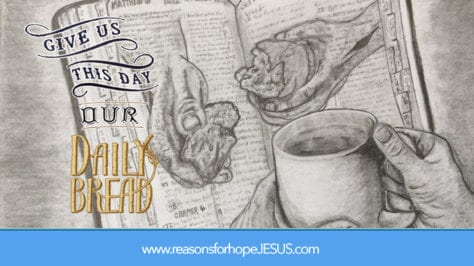 Daily Bread Devotions by Chuck Myer  Daily Bread Archive | Sign up for our resources
If the morning begins with praise I believe it will bring about a right mind-set for the day. It gets one's perspective on things right and hopefully stimulates our hearts to desire to hear from God . . . and thus, to open up His Word and have Him speak to us.
"Open my eyes, that I may see wondrous things from Your law" (Psalm 119:18 – NKJV)
Yes Father, "open my eyes that I may see" Your written Word, that I might attain wisdom and understanding.
 
Note Jesus's words from Matthew, chapter 23,
 
"But woe to you, scribes and Pharisees, hypocrites . . . Woe to you, scribes and Pharisees, hypocrites . . . Woe to you, scribes and Pharisees, hypocrites . . . Woe to you blind guides . . . Woe to you, scribes and Pharisees, hypocrites . . . Woe to you, scribes and Pharisees, hypocrites . . . Woe to you, scribes and Pharisees, hypocrites . . . Woe to you, scribes and Pharisees, hypocrites" (Matthew 23:13-16, 23, 25, 27, 29 – NKJV)
 
Just what does "woe" mean? Our Lord uses the word quite often, and you can probably tell from Matthew 23 that it is not a word used by Him for glad tidings. 
 
We must not get this word mixed up with the English word, "Whoa." This word is frequently heard if one reads any books about the old west or watches a cowboy movie. Whenever a cowboy wanted his horse to stop or a stagecoach driver wanted his team of horses to come to a stop, they would yell out, "Whoa." 
 
The word that Jesus uses, "woe," does not mean to "stop." It is the Greek word, ouai and it means, "a primary exclamation of grief" (Stongs). Zodhiates writes of this word, "of denouncing misery and pitying it; alas!"
 
Dr. John MacArthur writes,
 
"But Jesus used woe against the scribes and Pharisees not as an exclamation but as a declaration, a divine pronouncement of judgment from God. He did not use the term in the sense of the profane phrase 'Damn you!' He was not wishing for the damnation of those false leaders but certifying it. As already noted, it was not His desire that they be condemned but rather that they repent and come to salvation. But He knew that if they did not repent and believe they were doomed to hell under God's righteous and just wrath. When God utters woe against evil men He sets divine judgment in motion."
 
So "woe" is a most serious word and one to pay special attention to, both in the Old Testament and the New (note Isaiah 5). And when we see it used in the Scriptures we should be careful not to just pass over it or treat it lightly, especially in reading what follows the usage of the word.
Note that in our Scripture references Jesus has a common description of those He is proclaiming "woe" to . . . they are "hypocrites."
 
"Our Father, help us never to be found as "hypocrites," as actors, as those who seek to outwardly appear as religious, or pious, or godly, and yet are found by You to be doing this for all the wrong reasons, having a heart that is far from You . . . and we would hear You say to us, "Woe to you . . ." 
 
Have a good day brethren . . . and as you walk examine your steps and examine your heart, that they are in line with God's Word, with God's will. Woe that the Lord should find the two are not in agreement. That is the condition that plagued the scribes and the Pharisees.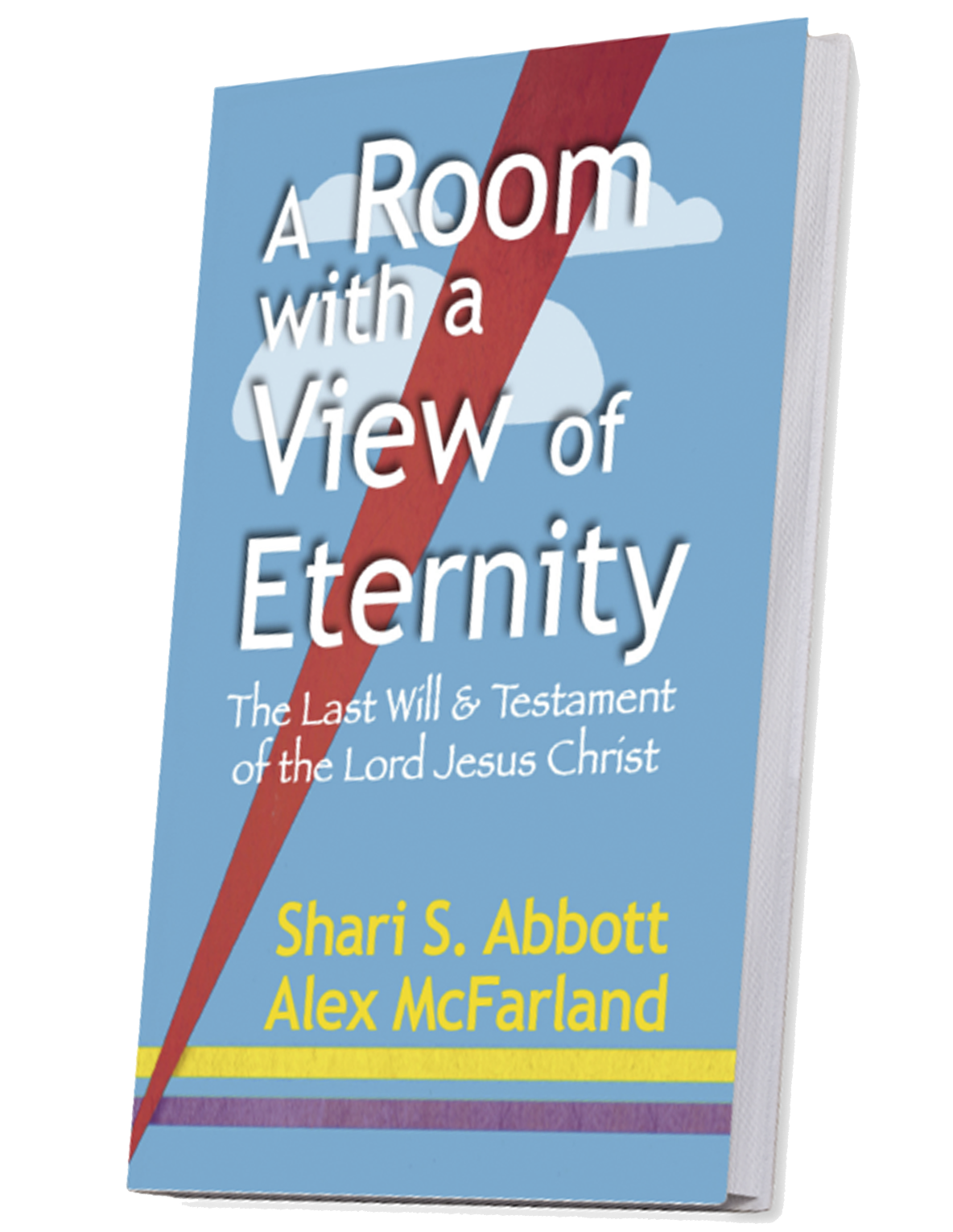 A Room with a View of Eternity—The Last Will & Testament of Jesus Christ
Take a seat at the Master's table. Learn about the riches He gives to all who are His. This book will bless and encourage you, give you hope, and help you live in the joy of your salvation and the riches of Christ that are yours.
The Top Ten Got Questions? in 2020
This is not a Got Questions? article. But it's so popular it ranked among the top pages viewed:

More Popular Got Questions & Articles
Was Jesus CRUCIFIED on Wednesday, Thursday, or Friday?
Where did OT Saints go at death? ABRAHAM'S BOSOM? 
If BAPTIZED as an Infant, Do I Need to Be Re-Baptized?
What Does it Mean to Be A CHILD OF GOD?
Which OT Book Did JESUS QUOTE Most Often?
How Did the Wise Men Know This Was the Messiah and KNOW TO FOLLOW HIS STAR?
What Did Jesus Say About HEAVEN (and HELL)?
How long did JOB SUFFER?
Three Heavens? Where is the THIRD HEAVEN?
What are the "I Will " STATEMENTS of Satan, God, and Jesus?
SIN, INIQUITY, TRANSGRESSION? How are they different?
Should we call HIM JESUS? Or Yahweh? Or Yeshua?
Is Satan's Real Name LUCIFER?
JESUS WEPT. Why? 
Is There a Remez (HIDDEN MESSAGE ) in Revelation 7? Why is Dan Missing?
Is It a Sin to Drink ALCOHOL?
Is SUICIDE an Unforgivable Sin?
Something ALL Christians must know:  IVDARR
TOP TEN Videos from Reasons for Hope* Jesus
*****************