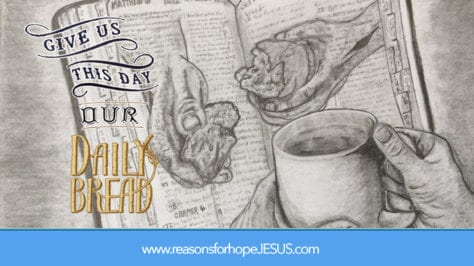 Daily Bread Devotions by Chuck Myer  Daily Bread Archive | Sign up for our resources
From the book of Deuteronomy we read,
"The secret things belong to the LORD our God, but those things which are revealed belong to us and to our children forever" (Deuteronomy 29:29 – NKJV)
 
There are many "secret things" that "belong" to God and to Him alone. But that said, there are "those things which are revealed" that actually "belong to us." Through His written Word God speaks to us and when questions come, and we all know oh so well that they do come, it is through His written Word that He answers them. Just to note a few of these questions and the biblical counsel regarding them is my intent this early morning.
 
QUESTION – What is the proof that God really cares?
"casting all your care upon Him, for He cares for you" (I Peter 5:7 – NKJV). There it is! The Word explicitly saying that "He cares for you." God gives evidence that "He cares" in that He intervenes: "For when we were still without strength, in due time Christ died for the ungodly. For scarcely for a righteous man will one die; yet perhaps for a good man someone would even dare to die. But God demonstrates His own love toward us, in that while we were still sinners, Christ died for us"  (Romans 5:6-8 – NKJV).  Unable to solve our greatest problem, the judgment due our sin, being a people "without strength" to save ourselves from the just penalty due us,  "in due time Christ died for the ungodly." God, in His most wonderful love, "demonstrated" that "love toward us, in that while we were still sinners, Christ died for us." The proof that God really cares is revealed by Him to "us" in His Word and also through actual events that history records fulfilled that Word.
 
QUESTION – Is it proper to impose our standards on others?
Here it makes good sense to beware Christian! Beware, yet be biblical. For it is never to be our standards that we impose on others but God's standards. The fact of the matter is: "Truly, these times of ignorance God overlooked but now commands all men everywhere to repent" (Acts 17:30 – NKJV). It is God's standard that we bring to bare on the world around us just as the believers in Thessalonica did: "For from you the word of the Lord has sounded forth . . . Your faith in God has gone out" (I Thessalonians 1:8 – NKJV). Impose is a strong word, carrying with it the idea of being oppressive. But when God's Word is proclaimed in a sinful world, when God's people live righteously in an unrighteous world, standards are imposed on those around us. John the Baptist brought God's standard to bare on Herod and his sinful state, calling him to repentance. It was really an act of love, an act of bringing truth to bare on a sinful condition, a loving warning that the world tends to react negatively too, just as they do to the gospel of Jesus Christ.
 
QUESTION – Is it ever justifiable to hate? Does God hate?
Yes, God does hate. "These six things the LORD hates, yes, seven are an abomination to Him: a proud look, a lying tongue, hands that shed innocent blood, a heart that devises wicked plans, feet that are swift in running to evil, a false witness who speaks lies, and one who sows discord among brethren." (Proverbs 6:16-19 – NKJV . . . note also: Isaiah 1:14; Psalm 5:4-6). Does God hate some people? "As it is written, 'Jacob I have loved, but Esau I have hated" (Romans 9:13 – NKJV). But God is perfect, even in His "hate" He is perfect. The Bible tells us unequivocally that God is holy, pure, and just . . . and this same written revelation also tells us that He "hates." Do Christians "hate?" "Through Your precepts I get understanding; therefore I hate every false way . . . Therefore all Your precepts concerning all things I consider to be right; I hate every false way" (Proverbs 119:104, 128 – NKJV). In the NT Jude writes to believers saying, "but others save with fear, pulling them out of the fire, hating even the garment defiled by the flesh" (Jude 23 – NKJV). "Let love be without hypocrisy. Abhor what is evil" (Romans 12:9 – NKJV). This word "abhor" means "to detest utterly" (Strong). To hate it! What is necessary for us to learn is what to "hate" and what not to "hate." For instance, the Bible clearly teaches us to hate sin yet have compassion for the sinner. Okay, "hate" sin! And in reaction to that "hate," in compassion toward the sinner, call them to repentance before God judges.
 
Questions, questions, questions! There are always questions. I barely scratched the surface, but I pray these are answers helpful.
 
Have a good day brethren . . . and as you walk ask questions! It is not wrong to ask. Just make sure you go to the right resource to get your answers.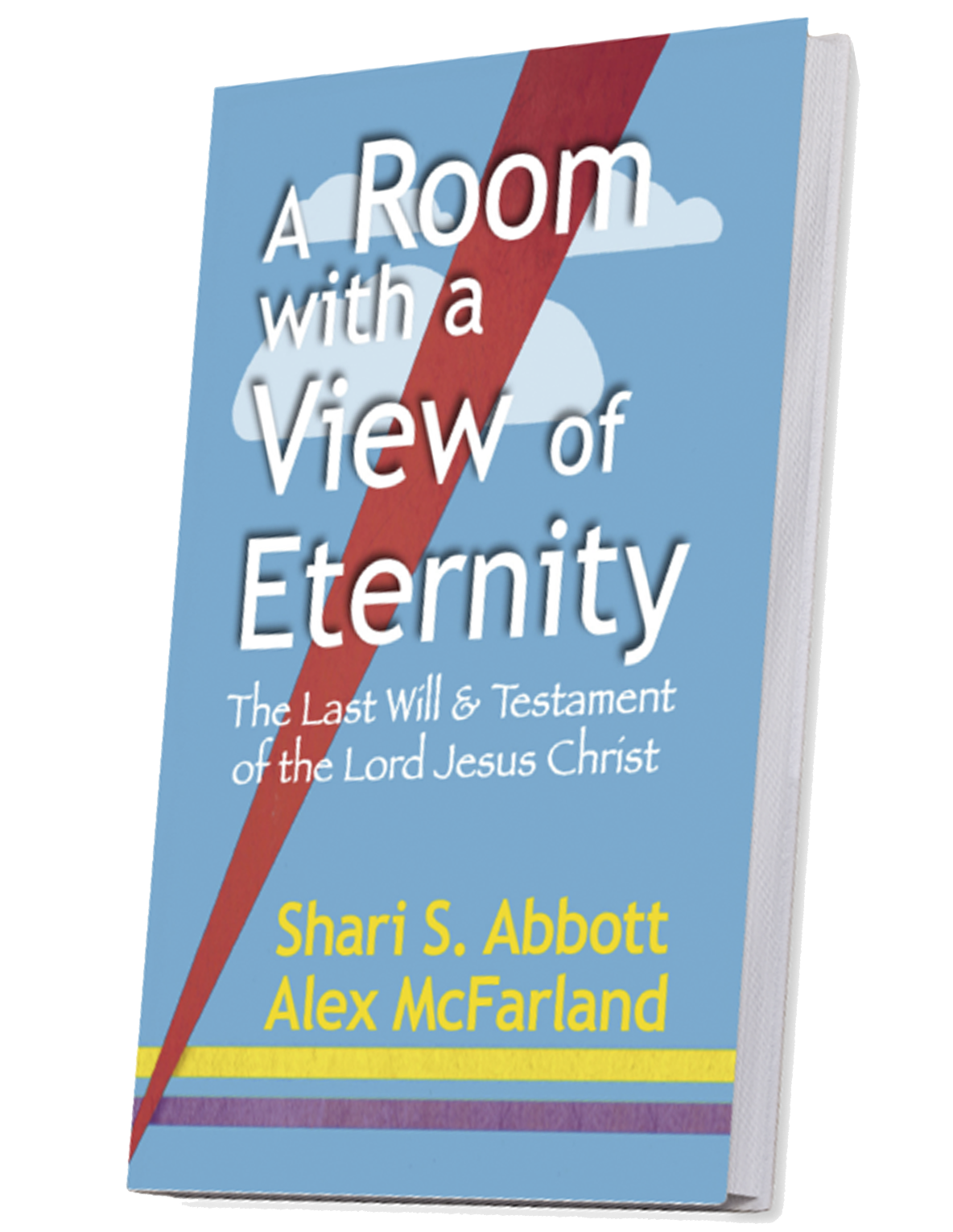 A Room with a View of Eternity—The Last Will & Testament of Jesus Christ
Take a seat at the Master's table. Learn about the riches He gives to all who are His. This book will bless and encourage you, give you hope, and help you live in the joy of your salvation and the riches of Christ that are yours.
The Top Ten Got Questions? in 2020
This is not a Got Questions? article. But it's so popular it ranked among the top pages viewed:

More Popular Got Questions & Articles
Was Jesus CRUCIFIED on Wednesday, Thursday, or Friday?
Where did OT Saints go at death? ABRAHAM'S BOSOM? 
If BAPTIZED as an Infant, Do I Need to Be Re-Baptized?
What Does it Mean to Be A CHILD OF GOD?
Which OT Book Did JESUS QUOTE Most Often?
How Did the Wise Men Know This Was the Messiah and KNOW TO FOLLOW HIS STAR?
What Did Jesus Say About HEAVEN (and HELL)?
How long did JOB SUFFER?
Three Heavens? Where is the THIRD HEAVEN?
What are the "I Will " STATEMENTS of Satan, God, and Jesus?
SIN, INIQUITY, TRANSGRESSION? How are they different?
Should we call HIM JESUS? Or Yahweh? Or Yeshua?
Is Satan's Real Name LUCIFER?
JESUS WEPT. Why? 
Is There a Remez (HIDDEN MESSAGE ) in Revelation 7? Why is Dan Missing?
Is It a Sin to Drink ALCOHOL?
Is SUICIDE an Unforgivable Sin?
Something ALL Christians must know:  IVDARR
TOP TEN Videos from Reasons for Hope* Jesus
*****************