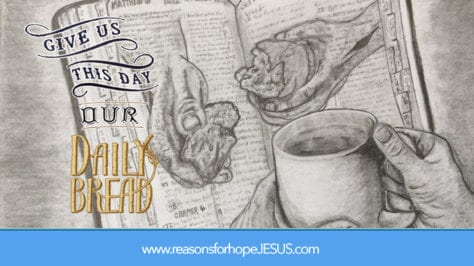 Daily Bread Devotions by Chuck Myer  Daily Bread Archive | Sign up for our resources
From chapter nineteen of Matthew we read,
"And behold, one came to Him and said, 'Teacher, what good thing shall I do that I may obtain eternal life?' And He said to him . . . . 'If you wish to be complete, go and sell your possessions and give to the poor, and you shall have treasure in heaven, and come, follow Me.'" (Matthew 19:17-18, 21 – NASB)
 
We know, or at least we should know, this narrative well. The rich young ruler, coming to Jesus, seeking "eternal life." We also know very well how the young man responded to Jesus' calling,
 
"But when the young man heard this statement, he went away grieved; for he was one who owned much . . ." (Matthew 19:22 – NASB)
 
This "rich . . . young man . . . went away grieved" from his meeting with Jesus, for "he . . . owned much" and he did not want to give it all up to "follow" Christ, to obey and "obtain eternal life." Quite a sobering encounter is it not? 
 
Well, let me, as briefly as I can, tell you of a rich young man who heard the call of Christ and did not go "away." His name was Charles Thomas Studd. He would become better known under his abbreviated name, C. T. Studd. He would come from great wealth, born into the Studd family on December 2nd, 1860, in Spratton, Northamptonshire, England and in time he would leave that great wealth, responding to the call to "follow" Christ, and he would become one of the greatest Christian missionaries this world has ever known. 
 
C. T. Studd was well educated at Trinity College, Cambridge. A handsome, dashing figure of his time, he was regarded as one of the greatest cricket players in the world. Wealth, fame, physical prowess, C. T. was, at that early time in his life, considered a man who had it all. A visit by an evangelist to the Studd home saw the conversion of C. T. and his three brothers while they were all students at Eaton College. It was when his brother George became seriously ill that he was confronted with a great question, 
 
"What is all the fame and flattery worth when a man comes to face eternity?" 
 
He confessed that in the six years since his conversion to Christ he had been in "an unhappy backslidden state." He made one of his many great statements at this time,
 
"I know that cricket would not last, and honour would not last, and nothing in the world would last, but it was worthwhile living for the world to come." 
 
And live "for the world to come" he did! He became a member of The Cambridge Seven, seven men who, in 1885, gave themselves to Hudson Taylor for missionary service in China. Of this venture into missions C. T. Studd was quoted as saying,
 
"Some want to live within the sound of church or chapel bell; I want to run a rescue shop within a yard of hell." 
 
When his father passed away and left him a great amount of money, C. T. made known to the world his commitment to Christ by giving away his inheritance to specific ministries and going on with his missionary work. You might say, "he . . . owned much," but he did not seek to retain it but rather chose to "give" it away and "follow" Christ.
 
He served in China, in India, in his own country, and in Africa. He was a doer of the Word! He was adventurous, believing in the sovereign hand of God to supply as a person stepped out in faith to serve Christ. It is said he encouraged Christians "to take risks in planning missionary ventures, trusting in God to provide." It is said of C. T. Studd that "his spirituality was intense," that He "believed in plain speaking and muscular Christianity." 
 
Studd believed that "missionary work was urgent, and that those who were unevangelised would be condemned to hell." He was, in considering our biblical text, a man in complete contrast to the rich young ruler. 
 
His name was C. T. Studd, and it was he who wrote the famous poem, "Only One Life, Twill Soon Be Past." 
 
"Only one life 'twill soon be past.
Only what's done for Christ will last.
 
In 1931, while laboring in missions work in Africa, C. T. Studd died. He was for certain an "intense" man, committed to taking the gospel of Christ to the lost, wherever that might be. He was controversial, having many critics, but to this Christian, he was, besides the apostle Paul, the greatest missionary that ever lived!
 
Have a good day brethren . . . oh I wrote so little about a man who there is so much to write about! I encourage you to look into the life of this great man of God, and just maybe, just maybe . . . . you'll capture the fervor that C. T. Studd had for Christ and the world to come!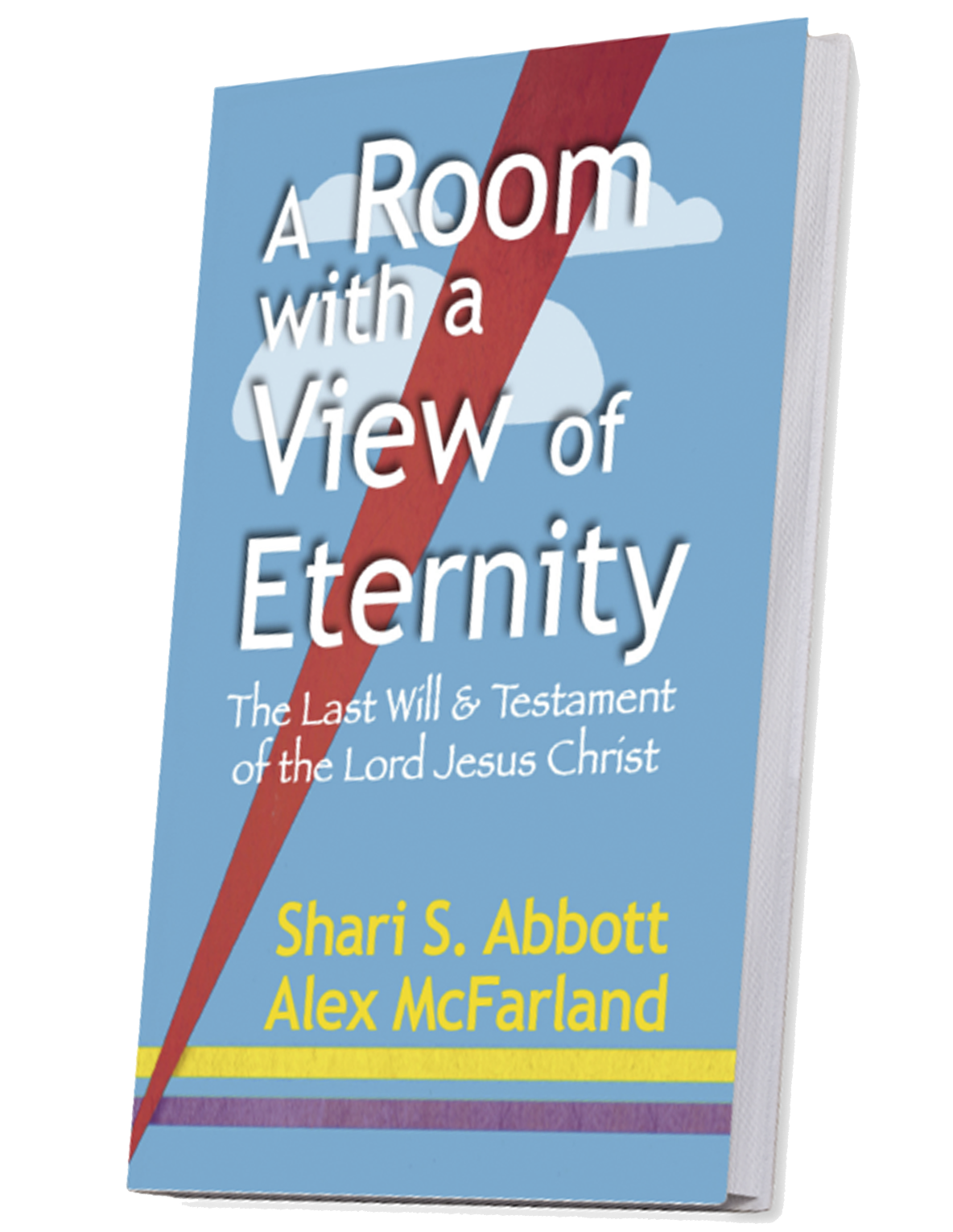 A Room with a View of Eternity—The Last Will & Testament of Jesus Christ
Take a seat at the Master's table. Learn about the riches He gives to all who are His. This book will bless and encourage you, give you hope, and help you live in the joy of your salvation and the riches of Christ that are yours.
The Top Ten Got Questions? in 2020
This is not a Got Questions? article. But it's so popular it ranked among the top pages viewed:

More Popular Got Questions & Articles
Was Jesus CRUCIFIED on Wednesday, Thursday, or Friday?
Where did OT Saints go at death? ABRAHAM'S BOSOM? 
If BAPTIZED as an Infant, Do I Need to Be Re-Baptized?
What Does it Mean to Be A CHILD OF GOD?
Which OT Book Did JESUS QUOTE Most Often?
How Did the Wise Men Know This Was the Messiah and KNOW TO FOLLOW HIS STAR?
What Did Jesus Say About HEAVEN (and HELL)?
How long did JOB SUFFER?
Three Heavens? Where is the THIRD HEAVEN?
What are the "I Will " STATEMENTS of Satan, God, and Jesus?
SIN, INIQUITY, TRANSGRESSION? How are they different?
Should we call HIM JESUS? Or Yahweh? Or Yeshua?
Is Satan's Real Name LUCIFER?
JESUS WEPT. Why? 
Is There a Remez (HIDDEN MESSAGE ) in Revelation 7? Why is Dan Missing?
Is It a Sin to Drink ALCOHOL?
Is SUICIDE an Unforgivable Sin?
Something ALL Christians must know:  IVDARR
TOP TEN Videos from Reasons for Hope* Jesus
*****************