Our Heavenly Father is an invisible spirit who has no physical body.  Yet Scripture refers to God as having physical characteristics that theologians call Anthropomorphisms.  So though He has no body, the Bible speaks of God's face, eyes, nose, hands, feet, etc.  In this article we will find that the divine attribute of God's love is gently portrayed in numerous Scripture passages revealing how the Arms of God provide for us. The words "arm" or "arms" are mentioned over 90 times in the Bible, and about half of these are in reference to the arms of God.
God's Arms Provide
SHEPHERDING
These verses describe how God lovingly and sovereignly led His chosen people, the children of Israel, out of bondage in Egypt, through the Red Sea, and during the years of wilderness wanderings.
Isaiah 63:11-14  Who led them…with His glorious arm, dividing the water before them…Who led them through the deep, as a horse in the wilderness, that they might not stumble…so You lead Your people to make Yourself a glorious name.   
God used His servant Moses to provide Israel with human leadership, but it was the glorious and loving arm of God that led them out of bondage, through countless trials and to the Promised Land. 
Is. 40:11… He will feed His flock like a shepherd, He will gather the lambs in His arm and carry them in His bosom, and gently lead those who are with young.
 

God's Arms Provide
STRENGTH
David clearly believed in the Most High God who was sovereign and all-powerful.  He testified how he had, with God's help, been able to destroy a lion and bear that had threatened his flock of sheep, and how he was convinced that God would similarly help him defeat the giant Goliath who threatened the army and nation of Israel.  The odds of the shepherd boy, David, defeating the over 9-foot tall enemy soldier were probably astronomical, but the Lord did give his young servant the strength and skill to win an astounding victory and instantly made him a national hero in Israel. 
Psalm 89:10,13, 20-21… You have scattered Your enemies with Your mighty arm… I have found My servant, David…My arm shall strengthen him…I will beat down his foes before his face…
 

God's Arms Provide
SHELTER
  There are countless references in scripture that indicate how God protects His people from danger.  Sometimes the Lord does it in easily-recognizable ways, and at other times we may not even be aware of what He is doing.
Deut. 33:27-29… The eternal God is your refuge, and underneath are His everlasting arms…then Israel shall dwell in safety…Happy are you, O Israel!  Who is like you, a people saved by the Lord, the shield of your help, and the sword of your majesty…
   God's arms provide shelter from danger, and also from discouragement or despair.  That's why our text (Deut. 33: 29) says… "Happy are you, O Israel.  Who is like you, a people saved by the Lord, the shield of your help."   It's such a blessing to know that God is our refuge, not only from danger, but also from despair.  Joseph Scriven was a man whose life was characterized by trials and tragedy.  He lost two fiancees in his younger years—one in drowning accident the night before their wedding, and  the other succumbed to tuberculosis.  He himself tragically drowned in 1886.  Despite all of this, Mr. Scriven had a radiant testimony and was known for "preaching to everyone about the love of Jesus."  Perhaps his greatest accomplishment was giving to the world one of our best known hymns, "What a Friend We Have in Jesus."  The last stanza says… 
Are we weak and heavy laden, cumbered with a load of care?
Precious Savior still our refuge, take it to the Lord in Prayer.
Do thy friends despise, forsake thee?  Take it to the Lord in prayer.
In His arms He'll take and shield thee; Thou wilt find a solace there.
 

God's Arms Provide
SALVATION
Exodus 6:6-8… I am the Lord; I will bring you out from under the burdens of the Egyptians; I will rescue you from their bondage, and I will redeem you with an outstretched arm and with great judgments.  I will take you as My people and I will be your God.  Then you will know that I am the Lord your God who brings you out from under the burdens of Egypt…
These powerful words were spoken to Moses whom God had called to lead the exodus of the children of Israel out of Egypt.  The Lord gave assurance that He Himself would supply the power and might to rescue them, redeeming them from slavery.  God Himself would stretch out His arm, devastate Egypt with plagues, bring Israel out with a miraculous passage through the Red Sea on dry land, and into the glorious land He had promised to Abraham, Isaac and Jacob.  
The account of the Exodus is a wonderful picture of our salvation through faith in the redemptive work of Jesus Chris.  By His virgin birth, sinless life, substitutionary death, burial in a tomb, and literal resurrection from the dead, Jesus Christ purchased our redemption.  We only need to repent of our sin and place all of our faith in the finished work of the Lord Jesus.  When we respond to Him with humility and child-like faith, He does all the heavy-lifting!  He redeems us from bondage to sin, delivers us from Satan's grip, and adopts us into the family of God.  (Read: How to Be Saved and Born Again?)
Titus 3:5 says it is… not by works of righteousness which we have done, but according to His mercy He saved us; through the washing of regeneration and renewing of the Holy Spirit.  
Out of a Muddy Pit
A century ago, a sophisticated French lady possessed a valuable diamond ring.  Walking through the streets of Paris, she pulled off her glove and the ring slipped from her finger, rolled away, and dropped through a grate into a drain. She stood peering into the black mud and unsuccessfully attempted to pick up the ring with her umbrella.  Some bystanders offered to search for her, but the ring was so valuable that she was afraid to give permission.  Nothing remained but to find it herself.  Pulling aside her ruffles, she knelt down on the street, baring her delicate arms and plunged them into the black mass.  After a while, to her great joy and relief, she found the precious ring, pulled it out of the muddy pit, and went on her way home rejoicing.
This illustrates the great lengths to which Jesus was willing to go to rescue us.  David wrote his salvation testimony:
Psalm 40:1-4… I waited patiently for the Lord, and He inclined to me, and heard my cry.  He also brought me up out of a horrible pit, out of the miry clay, and set my feet upon a rock, and established my steps.  He has put a new song in my mouth- praise to our God; many will see it and fear, and will trust in the Lord.  Blessed is that man who makes the Lord his trust… 
Friend, have you accepted by faith the eternal salvation that God's loving arms are holding out to you?`  The hymnwriter, William Kirkpatrick wrote… 
I've wandered far away from God, now I'm coming home;
the paths of sin too long I've trod, Lord I'm coming home.
Coming home, coming home, never more to roam;
Open now thine arms of love, Lord, I'm coming home.
Jesus is the Reason this Ministry Exists
At  Reasons for Hope* Jesus, we are committed to equipping, encouraging, and empowering Christians to know Jesus better, love Him more, and share their faith. We also reach the lost through our Salvation Page. 
With your support, we can continue to provide valuable resources and engaging content.  Please join us in our mission by donating today. Your generous contribution helps us expand our outreach of sharing biblical truths and hope in Jesus.  Thank you for your kindness and for being an integral part of our mission.
***A Hidden Message in Psalm 23?***  
Hidden in the six verses of Psalm 23 are 11 names for Jesus.
When you subscribe to our newsletter, we'll send you
The Names of God in Psalm 23 PDF
that reveals all 11 names and Scripture verses of comfort and hope (link will be sent in your confirmation email).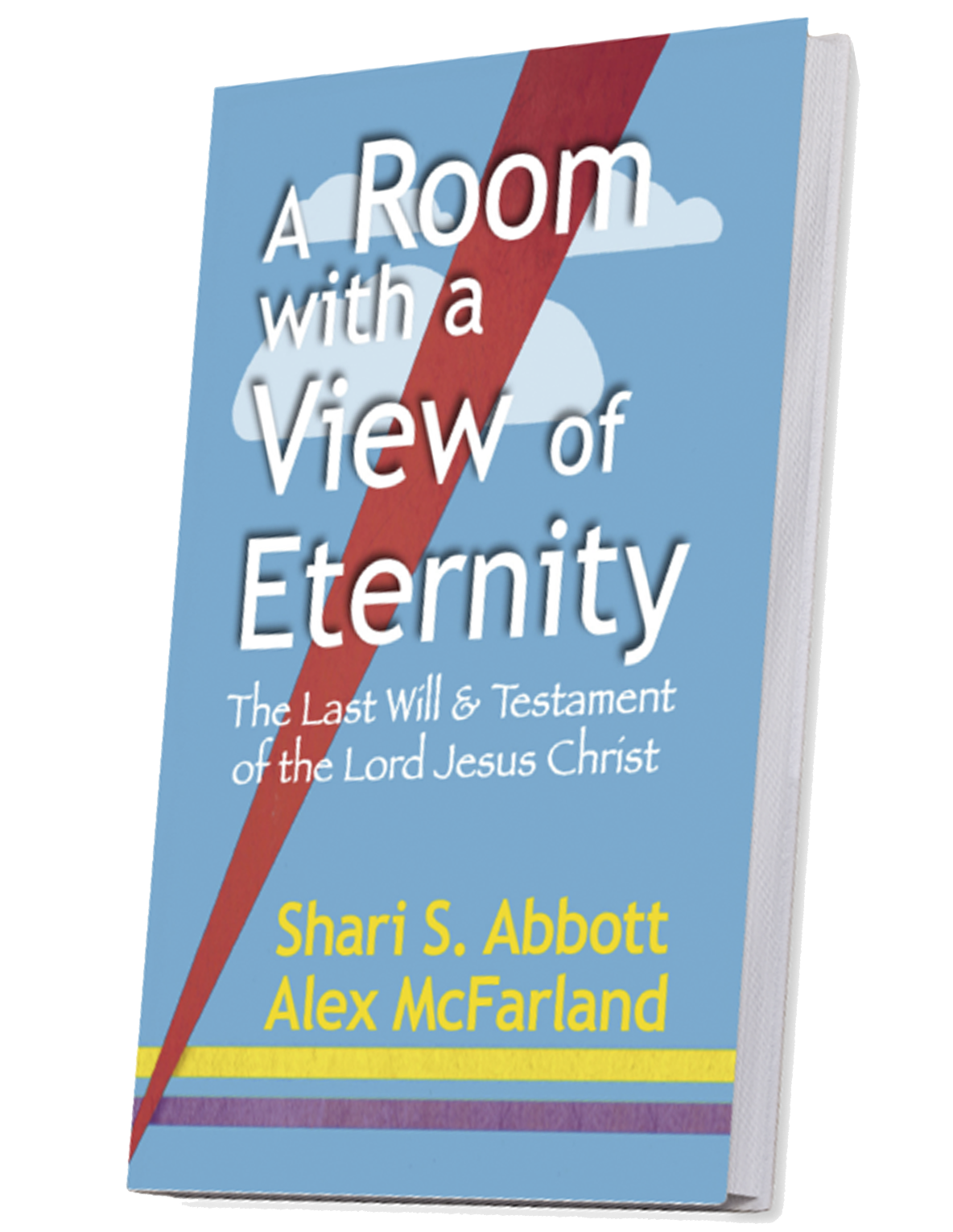 A Room with a View of Eternity—The Last Will & Testament of Jesus Christ   Take a seat at the Master's table. Learn about the riches He gives to all who are His. This book will bless and encourage you, give you hope, and help you live in the joy of your salvation and the riches of Christ that are yours.