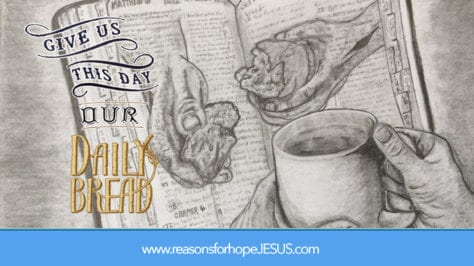 Daily Bread Devotions by Chuck Myer  Daily Bread Archive | Sign up for our resources
From Paul's letter to the Philippians we read,
"For I am confident of this very thing, that He who began a good work in you will perfect it until the day of Christ Jesus" (Philippians 1:6 – NASB)
Let's consider the subject of God's involvement in the lives of every man and woman, saved or unsaved. I am of the mind that God is intimately involved in His creation, especially in mankind. And of course this matter always tables the subjects of free will verses the sovereignty of God.
Now I am not going to try to and cover this subject in detail, not in this devotion. But I do believe that Scripture makes it clear that God sovereignly works in humankind, that His will is being worked out in the unsaved and the saved, and the Scripture says,
"For who resists His will?" (Romans 9:19 – NASB)
The answer to that question is, "No one can!" No one can change the course of His intent. No one can overcome His omniscience, His omnipotence, His omnipresence. No one can keep Him from accomplishing what He has said He would do, is doing, and is going to do. God is working out His will and there is no way that the free will of man can, in any way, render the fulfillment of this will inoperative or alter its course.
The unsaved man thinks that he "resists" God and that in his free will he can oppose the will of God, a will that calls all to repentance and faith in Jesus Christ as Lord and Savior. But he actually only serves to fulfill what God has spoken in His Word.
". . . for the gate is wide, and the way is broad that leads to destruction, and many are those who enter by it" (Matthew 7:13 – NASB)
Note well the truth that the Scriptures cannot be broken, they will be fulfilled. In the end "many" will willingly take the "broad . . . way . . . to destruction," responsible for their own decisions but acting in fulfillment to the what God has already said in His Word.
In contrast to the "many" who choose to take the "broad . . . gate . . . that leads to destruction," there is a contrasting scriptural fact that God makes known to us. He says,
"For the gate is small, and the way is narrow that leads to life, and few are those find it" (Matthew 7:14 – NASB)
And of these "few" we know that they are the called of God, the ones He has chosen (Ephesians 1:4-6) before the world began. And of these it is written,
"So then, my beloved, just as you have always obeyed, not as in my presence only, but now much more in my absence, work out your salvation with fear and trembling; for it is God who is at work in you, both to will and to work for His good pleasure." (Philippians 2:12-13 – NASB)
You see,
". . . we are His workmanship, created in Christ Jesus for good works, which God prepared beforehand, that we should walk in them." (Ephesians 2:10 – NASB)
Is God that involved with us? Yes He is! In this world, in the lives of every living soul (Ezekiel 18:4), He is actively and sovereignly involved. He is the God who declares the end from the beginning (Isaiah 46:10), the God that,
". . . causes all things to work together for good to those who love God, to those who are called according to His purpose. For whom He foreknew, He also predestined to become conformed to the image of His Son . . . and whom He predestined, these He also called; and whom He called, these He also justified; and whom He justified, these He also glorified." (Romans 8:28-30 – NASB)
Is God that involved with us? Oh brethren, He is sovereignly involved in this world (Daniel 4:32), and He is sovereignly involved in the lives of those who have turned to their own way and in the lives of those He has "called . . . predestined . . . justified," those who are "His workmanship." Is their an unfairness in any of His involvement? Read Romans chapter nine and you will know the answer to this oft asked question.
Sad to say, but we the "called," we sin when we go against His intended sovereign purpose, giving place to the flesh that we still live in, manifesting at times that free will that conflicts with the will of God. The Scriptures attest to this as they constantly admonish us in the right things to do and the evil things to put away. In the midst of all of this, God is not unaware of this, of our struggles, our sin. But be assured, that God's "workmanship" will not fail His desired will to be "conformed to the image of His Son." He is the great Potter and we are the clay
Have a good day brethren . . . and know that God is near, not far off. Know that He is sovereign, He calls the shots! He is working out His intended purpose and if you are in Christ you can be sure that He who began a good work of salvation in you will also finish it. Oh praise His holy name that He would do such a thing for us.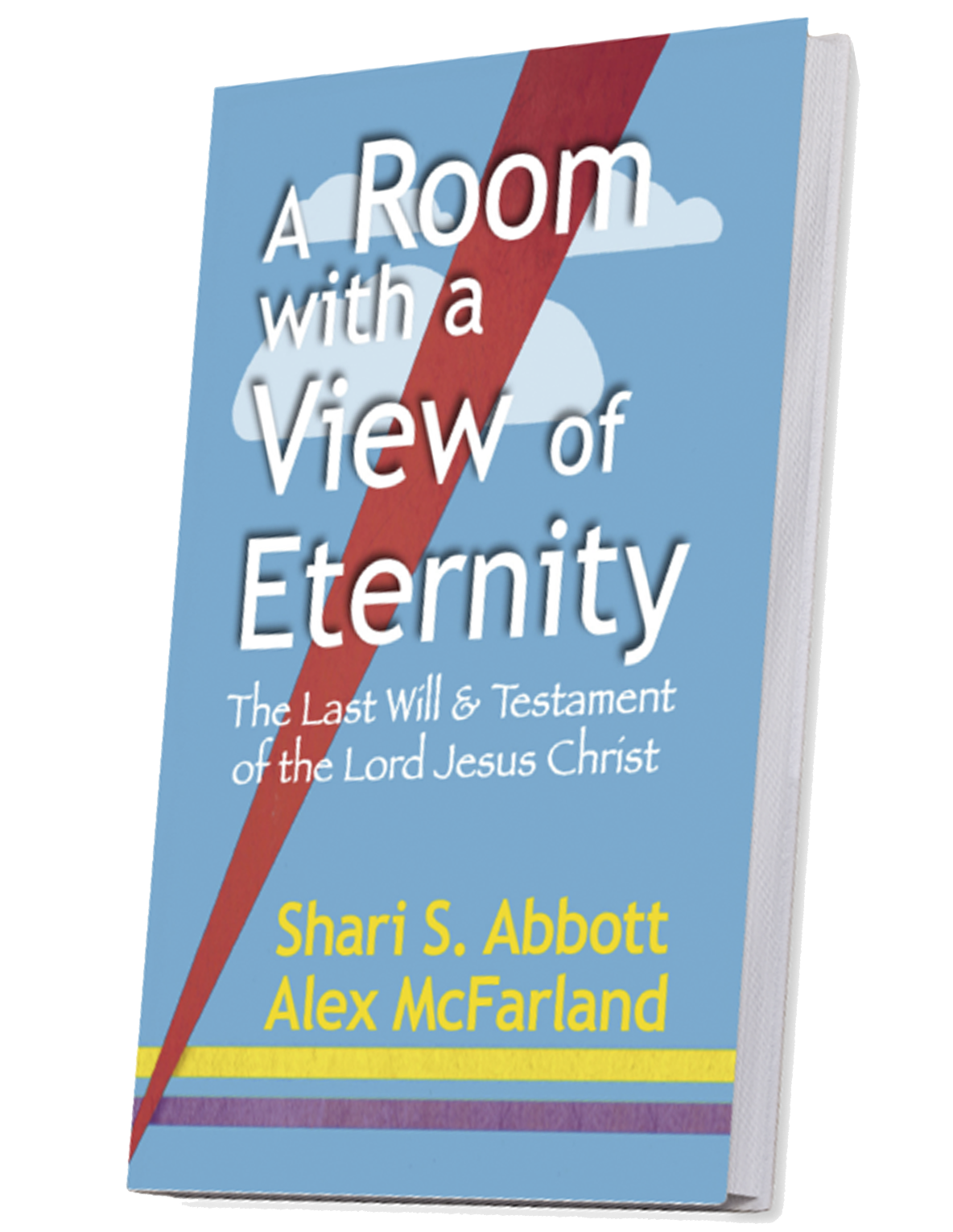 A Room with a View of Eternity—The Last Will & Testament of Jesus Christ
Take a seat at the Master's table. Learn about the riches He gives to all who are His. This book will bless and encourage you, give you hope, and help you live in the joy of your salvation and the riches of Christ that are yours.
The Top Ten Got Questions? in 2020
This is not a Got Questions? article. But it's so popular it ranked among the top pages viewed:

More Popular Got Questions & Articles
Was Jesus CRUCIFIED on Wednesday, Thursday, or Friday?
Where did OT Saints go at death? ABRAHAM'S BOSOM? 
If BAPTIZED as an Infant, Do I Need to Be Re-Baptized?
What Does it Mean to Be A CHILD OF GOD?
Which OT Book Did JESUS QUOTE Most Often?
How Did the Wise Men Know This Was the Messiah and KNOW TO FOLLOW HIS STAR?
What Did Jesus Say About HEAVEN (and HELL)?
How long did JOB SUFFER?
Three Heavens? Where is the THIRD HEAVEN?
What are the "I Will " STATEMENTS of Satan, God, and Jesus?
SIN, INIQUITY, TRANSGRESSION? How are they different?
Should we call HIM JESUS? Or Yahweh? Or Yeshua?
Is Satan's Real Name LUCIFER?
JESUS WEPT. Why? 
Is There a Remez (HIDDEN MESSAGE ) in Revelation 7? Why is Dan Missing?
Is It a Sin to Drink ALCOHOL?
Is SUICIDE an Unforgivable Sin?
Something ALL Christians must know:  IVDARR
TOP TEN Videos from Reasons for Hope* Jesus
*****************