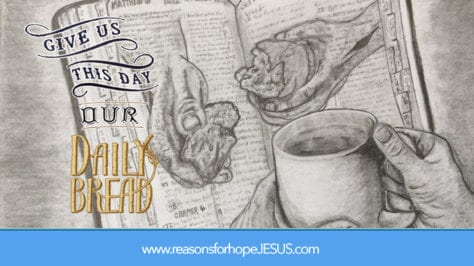 Daily Devotions with Pastor Chuck
We continue to look at II Timothy, chapter three, considering this day the characteristics of "evil men and imposters" as identified for us in the Word. Note first,
"But know this, that in the last days perilous times will come" (II Timothy 3:1 – NKJV)
 
Yes, we are to continually "know" that since the ascension of Christ into heaven, these "last days," there will be troubled "times." And in these "times" men will have certain characteristics about them that will be the such that mark them for our attention,
"For men will be lovers of themselves . . ." (II Timothy 3:2 – NKJV)
 
And out of this particular characteristic will flow the following list of ungodly traits that mark "evil men and impostors:"
". . . lovers of money, 
boasters
proud
blasphemers
disobedient to parents
unthankful
unholy
unloving
unforgiving
slanderers
without self control
traitors
headstrong
haughty
lovers of pleasure rather than lovers of God
having a form of godliness but denying its power" (II Timothy 3:2-3 – NKJV)
 
Brethren, that is quite a list that the Holy Spirit of God desires to put to our knowledge. And we should stop and consider these things for as Paul writes at the end of this chapter,
"All Scripture is given by inspiration of God, and is profitable for doctrine, for reproof, for correction, for instruction in righteousness." (II Timothy 3:16 – NKJV)
 
These characteristics of "evil men," of "impostors," are "breathed out" (lit., what "inspiration of God" means) and are "profitable" for us to "know." Because we are to be a people who mark those who have these identifying marks. Why?
"And from such people turn away" (II Timothy 3:3 – NKJV)
 
We who are of Christ are to "turn away" from such whose lives are lived in the sphere of the long list of "evil" characteristics. We are not to join in with them, we are not to be in cahoots with them, we are not to have their ways be our ways. 
 
This is "doctrine" for us and "reproof" if needed and "correction" to turn us away from unrighteousness to "righteousness" that,
". . . the man of God may be complete, thoroughly equipped for every good work"  (II Timothy 3:17 – NKJV)
 
It is imperative, God says, to "know" the characteristics of "evil men and impostors" who will be in and among us in "the last days . . . men" who are instruments of Satan to bring about "perilous times." 
 
Have a good day. . . and as you walk do so with biblical discernment, knowing the characteristics of evil men, of impostors, and be careful not to let what they are become what you are.