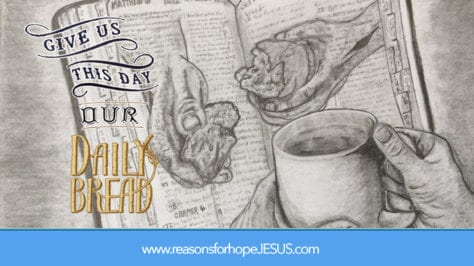 Daily Bread Devotions by Chuck Myer  Daily Bread Archive | Sign up for our resources
From the book of James we read,
"Every good thing bestowed and every perfect gift is from above, coming down from the Father of lights, with whom there is no variation, or shifting shadow." (James 1:17 – NASB)
 
Growing in the knowledge of our God; that is our desire, that is our intent, is it not? If not then it should be (I Peter 5:18). And as we grow in this knowledge we realize that big words describe to us a big God!
 
When I say big words I mean words like Omnipotent, Omniscience, Omnipresence. I am of the mind you have heard these words ascribed to God, have you not? Each one describes our God, the God of the Bible, and Him alone.
 
From our text comes another big word that scholars use to describe our God: Immutable. Someone has written regarding this particular description of God,
 
"Since all changes are either for the better or for the worse, God is unchanging because He is perfect and cannot get better nor become worse. The Scriptures describe God's nature, will, and character as immutable or unchanging."
 
Taking it a bit further this same writer says, 
 
"God is unchanging; therefore, Christians can depend on His love and power, because God has not changed since biblical times."
 
Our English word, immutable, supports all of this, meaning by definition, "unchangeable; changeless." This characteristic, attributed to our Father, should bring to mind a specific verse that I would venture to say we are all very familiar with. God, speaking through the prophet Malachi, says of Himself,
 
"For I, the LORD, do not change" (Malachi 3:6 – NASB)
 
And in this same verse, in its whole, we find that we can be extremely relieved that our God does "not change." For He tells Israel that, because I do "not change . . ." 
 
" . . . therefore you, O sons of Jacob, are not consumed" (Malachi 3:6 – NASB)
 
Our Father in heaven, our God, He is "immutable." He is "unchangeable; changeless." And to know this brings great comfort to our souls. For in the whole of Scripture we know that He has shown mercy to us (Ephesians 2:4), He has made it so that we are recipients of His grace (Ephesians 2:8), He has told us that He has loved us (Romans 5:8) and saved us (Titus 3:5) and is going to gather us into His very presence (John 14:1-3). Such promises are that on which we, by faith, fully rely, being assured by the written Word that such words of hope will not and cannot change because the God who speaks them through the written page, in Him  "there is no variation, or shifting shadow." 
 
Have a good day brethren . . . and as you go about your business, as you go about the day, take assurance in what our Father has said to us in His Word and know that, like Him, it will not change.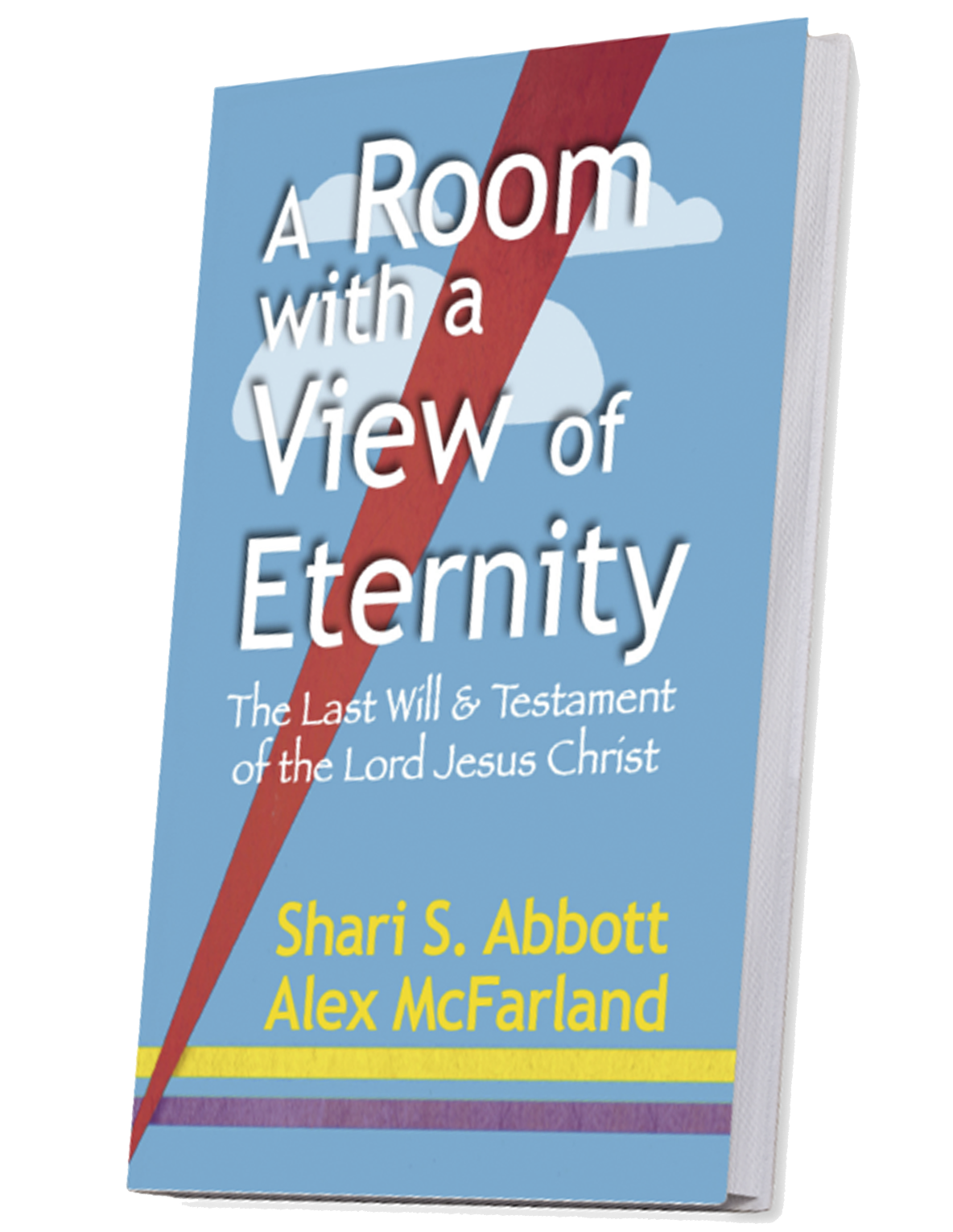 A Room with a View of Eternity—The Last Will & Testament of Jesus Christ
Take a seat at the Master's table. Learn about the riches He gives to all who are His. This book will bless and encourage you, give you hope, and help you live in the joy of your salvation and the riches of Christ that are yours.
The Top Ten Got Questions? in 2020
This is not a Got Questions? article. But it's so popular it ranked among the top pages viewed:

More Popular Got Questions & Articles
Was Jesus CRUCIFIED on Wednesday, Thursday, or Friday?
Where did OT Saints go at death? ABRAHAM'S BOSOM? 
If BAPTIZED as an Infant, Do I Need to Be Re-Baptized?
What Does it Mean to Be A CHILD OF GOD?
Which OT Book Did JESUS QUOTE Most Often?
How Did the Wise Men Know This Was the Messiah and KNOW TO FOLLOW HIS STAR?
What Did Jesus Say About HEAVEN (and HELL)?
How long did JOB SUFFER?
Three Heavens? Where is the THIRD HEAVEN?
What are the "I Will " STATEMENTS of Satan, God, and Jesus?
SIN, INIQUITY, TRANSGRESSION? How are they different?
Should we call HIM JESUS? Or Yahweh? Or Yeshua?
Is Satan's Real Name LUCIFER?
JESUS WEPT. Why? 
Is There a Remez (HIDDEN MESSAGE ) in Revelation 7? Why is Dan Missing?
Is It a Sin to Drink ALCOHOL?
Is SUICIDE an Unforgivable Sin?
Something ALL Christians must know:  IVDARR
TOP TEN Videos from Reasons for Hope* Jesus
*****************