This is the fourth in a series of articles about stones in the Bible.  We know that stones were used as an instrument of capital punishment in Israel, but these articles will look at stones in a different light.  Instead of a weapon of judgment, we will "pick up" stones that will be stones of instruction.  These "stones" will "teach" us and help us remember our God.
Throughout the Bible, stones have had great significance.  The past weeks we've covered:
Stone 1:  A Stone and a Name—in Genesis and Exodus
Stone 2:  A Stone of Rest—a pillow of comfort in Genesis
Stone 3:  A Stone Covered Well in Genesis

This week…
Stone #4
A Mizpah Stone of Light, Protection, and Faithfulness  in Genesis
The previous stone, stone number three, reminded us of the account of Jacob rolling away the stone covering of a well so he could provide water for his flock.  It called to mind another stone that was rolled away from a stone tomb and the Living Water that poured forth forevermore.  
This week we are adding a stone that is used to memorialize an agreement between Jacob and his father-in-law Laban.  The strife between these two is well chronicled in the Bible, but in this passage of Scripture we find a peace being brokered, and a stone pillar being set up.  This heap of stones served as a memorial witness to the covenant agreement between Jacob and Laban.  
Genesis 31:43-44  And Laban answered and said unto Jacob, These daughters are my daughters, and these children are my children, and these cattle are my cattle, and all that thou seest is mine: and what can I do this day unto these my daughters, or unto their children which they have born?  Now therefore come thou, let us make a covenant, I and thou; and let it be for a witness between me and thee.  
Genesis 31:45-47  And Jacob took a stone, and set it up for a pillar. And Jacob said unto his brethren, Gather stones; and they took stones, and made an heap: and they did eat there upon the heap.  And Laban called it Jegarsahadutha: but Jacob called it Galeed.
Genesis 31:48-50  And Laban said, This heap is a witness between me and thee this day. Therefore was the name of it called Galeed; And Mizpah; for he said, The LORD watch between me and thee, when we are absent one from another. If thou shalt afflict my daughters, or if thou shalt take other wives beside my daughters, no man is with us; see, God is witness betwixt me and thee.
Jacob set up the pillar-stone and both he and Laban heaped more stones around it.  This was to be a witness to the covenant between them, a witness of protection for both of them, and a witness of God's faithfulness to both them both.  For it was the presence of the Lord that would be keeping and protecting them. 
The word "mizpah," in verse 49, is the Hebrew word we translate as beacon or watchtower.  The word was used to indicate their trust that God would be their beacon of light, their watchtower of protection, and He would give and make secure the peace between them. The memorial of stones signified their agreement about a border, or boundary, between their lands and their commitment, their promise, that they would not cross over to the other's land to inflict harm.
Genesis 31:52  This heap be witness, and this pillar be witness, that I will not pass over this heap to thee, and that thou shalt not pass over this heap and this pillar unto me, for harm.
This heap of stones was a visual marker of their covanant, but also of God's faithfulness to watch over them as they went their separate ways  ("absent one from another").
"Mizpah" – A Reminder to Us
The word mizpah is often found on a variety of Christian giftware, from plaques to keyrings. My husband and I had the word "mizpah" engraved inside our wedding bands as a remembrance that God is the beacon of light in our marriage and He is the One who watches over us and guides us.  Take your "mizpah" stone and add it to memorial pillar we are building.   
                      <*}}}><
Jesus is the Reason this Ministry Exists
At  Reasons for Hope* Jesus, we are committed to equipping, encouraging, and empowering Christians to know Jesus better, love Him more, and share their faith. We also reach the lost through our Salvation Page. 
With your support, we can continue to provide valuable resources and engaging content.  Please join us in our mission by donating today. Your generous contribution helps us expand our outreach of sharing biblical truths and hope in Jesus.  Thank you for your kindness and for being an integral part of our mission.
***A Hidden Message in Psalm 23?***  
Hidden in the six verses of Psalm 23 are 11 names for Jesus.
When you subscribe to our newsletter, we'll send you
The Names of God in Psalm 23 PDF
that reveals all 11 names and Scripture verses of comfort and hope (link will be sent in your confirmation email).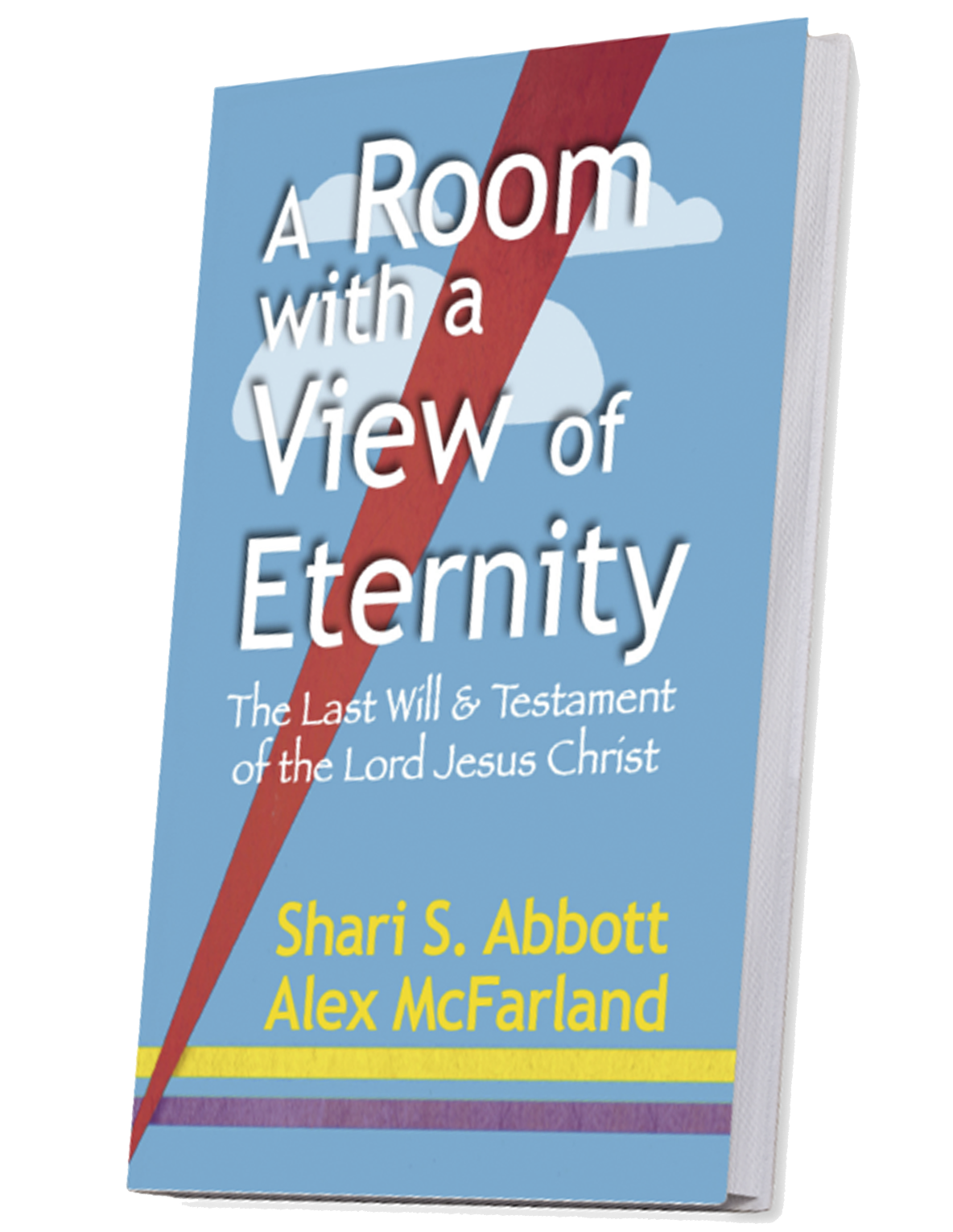 A Room with a View of Eternity—The Last Will & Testament of Jesus Christ   Take a seat at the Master's table. Learn about the riches He gives to all who are His. This book will bless and encourage you, give you hope, and help you live in the joy of your salvation and the riches of Christ that are yours.