The title of this article could mean a lot of things. Some might think it's a warning about using drugs (but it's not).  Others might catch the wordplay on the song, "Won't Get Fooled Again" (The Who, 1971).  But to ancient Israel, those words had a different meaning. They would have evoked thoughts about capital punishment. Stoning was lawfully imposed for specific offenses (sins) in Israel, and it was done with the intent to kill the person.  If anyone escaped death, the words, "don't get stoned again" would have conveyed a message of admonition to "go and sin no more."
Another Use of Stones
This is the first in a series of articles that will be a study of significant stones in the Bible.  We'll "journey" through the Bible and "pick up" stones as we go.  Instead of stones to be used as a weapon of judgment and punishment, our "stones" will be stones of instruction.  The "stones" will "speak" to us (Remember Jesus said (in John 19:40) that the stones could cry out.) We'll listen to what the stones have to "say" and we'll learn some valuable lesson as we gather "stones" to create a stone memorial to the Lord. 
Stone #1 — 
A Stone in A Garden and a Stone with Names
Throughout the Bible, God used stones in special ways to grow His people in relationship with Him.  Our first stone is found in Genesis. It is the first mention of a stone in the Bible. It is a precious onyx stone, pure, and perfect, found in the Garden of Eden that God had prepared for and given to man.  
Genesis 2:12  And the gold of that land [Havilah, a land in Eden] is good: there is bdellium and the onyx stone.
We read of this stone again, in Exodus, when God gave instructions for the High Priest's apparel. God said that two onyx stones were to be set in the ephod of the High Priest (Exo 25:7) and upon these stones were to be engraved the names of the children of Israel (the twelve tribes).  The names of six of the tribes were to be engraved on one stone and the other six on the other stone. (Ex 28:9-10)  God was very clear about the purpose of these stones:
Exo 28:9  And thou shalt take two onyx stones, and grave on them the names of the children of Israel: Exodus 28:12  And thou shalt put the two stones upon the shoulders of the ephod for stones of memorial unto the children of Israel: and Aaron shall bear their names before the LORD upon his two shoulders for a memorial.
The onyx stone is mentioned 11 times in the Old Testament — seven times in Exodus in reference to the High Priest's ephod and once in 1 Chron 29:2, Job 28:16, and Eze 28:13.  In the New Testament, the onyx stone is not mentioned at all.  
What Color is Onyx?
Onyx is a banded variety of the oxide mineral chalcedony. Agate and onyx are both varieties of layered chalcedony that differ only in the form of the bands: agate has curved bands and onyx has parallel bands. The colors of its bands range from white to almost every color (save some shades, such as purple or blue). Commonly, specimens of onyx contain bands of black and/or white. (https://en.wikipedia.org/wiki/Onyx)
So what color was the onyx stones on the High Priest's ephod? Was it black? Black would represent sin.  White? White would be symbolic of righteousness.  Could the stone have been bands of black and white, representing both sin and righteousness in believers? Or was it another color?
The answer is, we don't know what color the onyx stones on the ephod were, but we do know the color of another stone in the New Testament.
A Stone with a Name
It is a white stone that Jesus promised in His letter to the church at Pergamos, and, just as the onyx stones on the shoulders of the High Priest bore the names of the twelve tribes, Jesus spoke of this white stone on which the names of overcomers will be written.
Revelation 2:17  He that hath an ear, let him hear what the Spirit saith unto the churches; To him that overcometh will I give to eat of the hidden manna, and will give him a white stone, and in the stone a new name written, which no man knoweth saving he that receiveth it. 
Now understand that we don't exactly know the significance of the white stone upon which a new name is written, but we do have records of ancient Israel's use of white stones that might give us a clue
Stones were:
used in trials for jury voting.  A white stone indicated an innocent verdict and a black stone meant guilty.  As Christians, we know that we have already been judged at the cross of the Lord Jesus Christ.  Our sins were paid for by Jesus and He has saved us and given us His white robe of righteousness.  We have therefore been judged innocent, so perhaps an "innocent verdict" is the significance of a white stone with a new name for overcomers.

served as admission "tickets" to banquets.  We know that one day we will feast at the marriage supper of the Lamb.  The "white stone" with our new name might symbolize our admission "ticket" to that glorious feast.

used as memorials. When the nation of Israel passed over the Jordan, they were instructed to set up a stone memorial and whitewash (plaster) the stones (Deut 27:2). On those stones were written the words of the law.  (Deut 27:3)  On our white stones will be our names written, for we have already been judged and made "white as snow" (Isa 1:18)

.
A Stone Memorial 
Just as Joshua did as he was commanded to do, and set up a memorial of whitewashed stones (Josh 8:30-35), we also will gather "stones" (from the Bible) to create a memorial.  Our stone memorial will be a reminder of the precious promises of God and our hope in Christ until the day when we receive our white stone and our new name.  

Take this first stone and place it as a foundation stone in the memorial we are going to build.
Stone 1:  A Stone and a Name—in Genesis and Exodus
<*}}}><
Jesus is the Reason this Ministry Exists
Thank you to all who contributed in 2020. Your generosity is a blessing and encouragement to us.  We did not meet expenses in 2020 and still need your help to continue our global outreach in 2021.  Our mission is to glorify God by equipping, encouraging, and empowering YOU to understand the Bible and grow in faith. If our online resources have blessed you, we hope you will support Reasons for Hope* Jesus. Our ministry outreach has grown significantly and. . .
Please support Reasons for Hope* Jesus with a donation of $5, $10, $20, or more. A donation of any amount is needed and greatly appreciated.
CLICK TO DONATE
to Reasons for Hope*Jesus(a 501c3 Ministry)
Use a Credit Card or PayPal for safe, secure giving.
***A Hidden Message in Psalm 23?***  
Hidden in the six verses of Psalm 23 are 11 names for Jesus.
When you subscribe to our newsletter, we'll send you
The Names of God in Psalm 23 PDF
that reveals all 11 names and Scripture verses of comfort and hope (link will be sent in your confirmation email).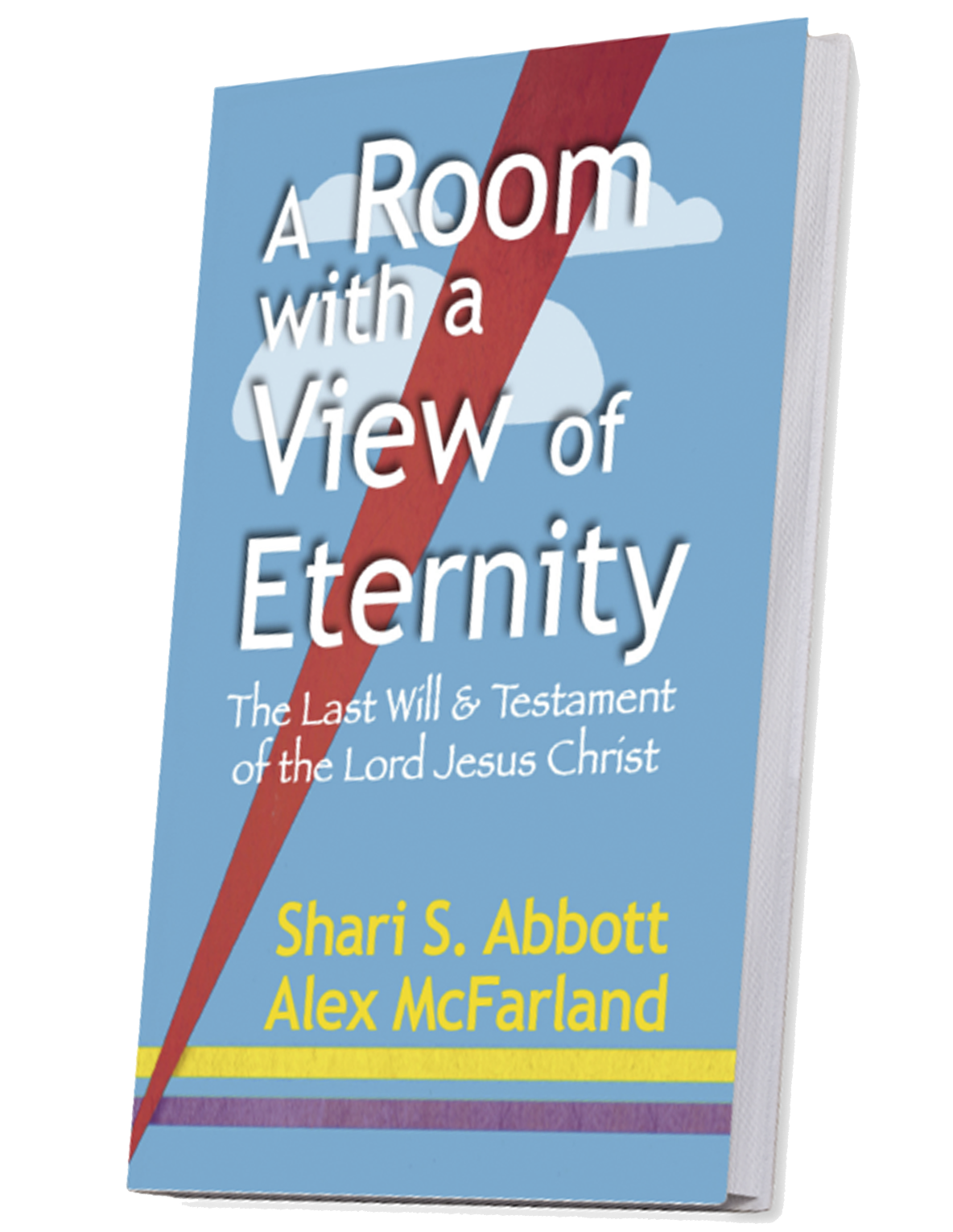 A Room with a View of Eternity—The Last Will & Testament of Jesus Christ
Take a seat at the Master's table. Learn about the riches He gives to all who are His. This book will bless and encourage you, give you hope, and help you live in the joy of your salvation and the riches of Christ that are yours.
Top Ten  in 2019
More Popular Questions & Articles:
If BAPTIZED as an Infant, Do I Need to Be Baptized Again?
How was Jesus Like a Worm? What's the CRIMSON (OR SCARLET) WORM? Psalm 22
Is Satan's Real Name LUCIFER? Or Should We Call Him Satan?
What is the Significance of the Wise Men's THREE GIFTS? And were they kings? 
Was Jesus CRUCIFIED on Wednesday, Thursday, or Friday?
The Names of Jehovah hidden in Psalm 23! This will surprise you!
What Did Jesus Say About HEAVEN (and HELL)?
JESUS WEPT. Why? And…it's not the shortest verse in the Bible!
Is There a Remez (HIDDEN MESSAGE ) in Revelation 7? Why is Dan Missing?
What Does it Mean to Be A CHILD OF GOD?
Why Is PRAYER Important?
Is SUICIDE an Unforgivable Sin?
Something ALL Christians must know:  IVDARR
Our Top Three Videos
Christian Version of Leonard Cohen's HALLELUJAH
Memorial Day BAGPIPES TRIBUTE: Amazing Grace
RISE AND SHINE and Give God the Glory, Glory!

Help us spread the good news and saving grace of the Lord Jesus Christ.

Please tell your friends about ReasonsforHopeJesus.com. If you have a website or blog, please link to ReasonsforHopeJesus.com.   All resources on this site © Reasons for Hope* Jesus --  click for Republication Permissions or contact hope@reasonsforhopeJesus.com