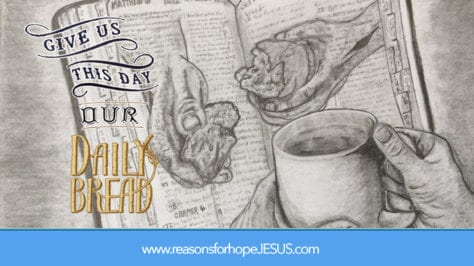 Daily Bread Devotions by Chuck Myer  Daily Bread Archive | Sign up for our resources
From the book of Acts we read,
". . . and behold, there was an Ethiopian eunuch, a court official of Candace, queen of the Ethiopians . . . And he was returning and sitting in his chariot, and was reading the prophet Isaiah. And the Spirit said to Philip, 'Go up and join this chariot.' And when Philip had run up, he heard him reading Isaiah the prophet, and said, 'Do you understand what you are reading?' And he said, 'Well, how could I, unless someone guides me?' And he invited Philip to come up and sit with him . . . And Philip opened his mouth, and beginning from this Scripture he preached Jesus to him." (Acts 8:27-31, 35 – NASB)
 
Her name was Gladys Aylward. She was born in humble surroundings, to a working class people in Edmonton, England on February 24, 1902. It is said of her that, unlike many famous Christian missionaries, Gladys didn't excel scholastically or show a lot of biblical knowledge in her growing-up years. She did though have a heart to serve, becoming a parlor maid at the early age of 14. It would be later that God would use this servant's heart to minister to many. 
 
Raised in the Anglican Church, Gladys never was much of a religious person. At the age of 18 she attended a revival service and it was here that God spoke to her heart and she was convicted of her sin and her need for Jesus. It was from this revival service that the seed was planted and her heart was awakened to a desire to serve as a missionary. As she gave her life to Christ it is said she offered up herself to His service.
 
It has been said that when she read a magazine article about China and the millions of people who had never heard the gospel that it was then she sought to go to China and serve the Lord. All did not fare well after she applied to China Inland Missions but eventually, though often reproved for her lack of language knowledge and other short-comings, she persevered and at the age of 30 she finally realized her dream. An aging lady named Mrs. Jeannie Lawson, who was working in China, needed someone to come along side her and help her in her missions work. Gladys Aylward was God's answer to Mrs. Lawson prayer. And what an answer Gladys Aylward would turn out to be!
 
Through some rather unique traveling experiences Gladys got to China and to Mrs. Lawson. The two, for several years, ministered the gospel of Christ from their Inn (you might call it an early 'bed and breakfast') to traveling caravans. They also ministered to local communities in their area, teaching the gospel of the Lord Jesus Christ to people who had never heard.  
 
It is interesting to note that the China Inland Mission never thought Gladys Aylward would ever be able to acquire the language skills needed to be able to last in China. But she worked hard and became fluent in the language. 
 
It was after Mrs. Lawson passed away that Gladys found herself alone in the work at the Inn, but she never missed a beat. And it was during the Japanese invasion of China that her missionary work really flourished. She doctored, she fed, she housed wounded soldiers, she worked with orphans, and she continued to teach Jesus. It came about, as the Japanese invasion progressed further into China, that she could no longer remain in the Inn safely. She then set out on a most famous adventure, leading 100 children on a great rescue mission, a 100 mile trek that led them over rough mountain terrain and eventually to safety in the province of Sian.
 
The journey took its toll physically on Gladys, for she developed several health problems and she never was quite the same. She did start a church in the province but when the Communist came in 1947 she was forced to leave the country and return to England. 
 
She labored for the Lord in her beloved England until 1958, and then, with a heart still burning to serve the Lord, she set out for Taiwan and there started a orphanage. It was here, in Taiwan, that Gladys Aylward died on January 3rd, 1970. She was given a name by the Chinese people, Ai – weh – deh'. It meant, "Virtuous One."
 
In 1957 Hollywood made a movie about her life titled, The Inn Of The Sixth Happiness. Unfortunately it was filled with such blatant inaccuracies that Gladys actually suffered in her spirit from it. It did not, in her opinion, rightly portray her and her life as a missionary. Too bad Hollywood couldn't have done this great woman of God a better service in depicting her life of service for Christ. Too bad . . . . . for in the real world, not the one Hollywood always seeks to portray, Gladys Aylward was a mighty servant of God, a missionary who went and "preached Jesus" to a multitude of people.
 
Have a good day brethren . . . and again, maybe take some time to research the true life of a great missionary lady, Gladys Aylward. Not a woman of great resources but one God used in a mighty way to go and preach His gospel to a lost and dying people.
Have a good day brethren . . . and as you know full well, everything doesn't go along smoothly in this life, things are not always as we would desire them to be. In knowing this, set your heart to always seek out the precious counsel of the One who cares for you.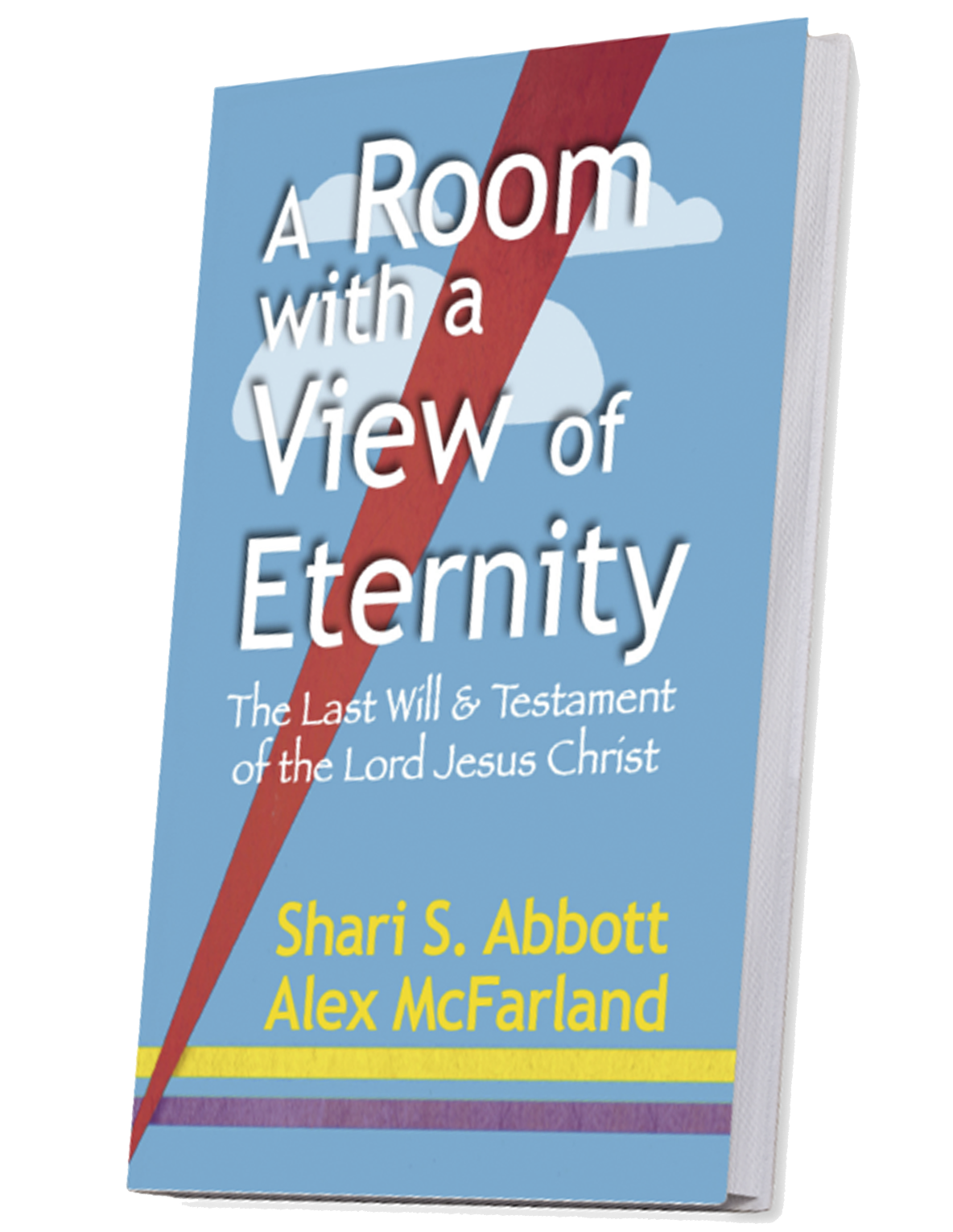 A Room with a View of Eternity—The Last Will & Testament of Jesus Christ
Take a seat at the Master's table. Learn about the riches He gives to all who are His. This book will bless and encourage you, give you hope, and help you live in the joy of your salvation and the riches of Christ that are yours.
The Top Ten Got Questions? in 2020
This is not a Got Questions? article. But it's so popular it ranked among the top pages viewed:

More Popular Got Questions & Articles
Was Jesus CRUCIFIED on Wednesday, Thursday, or Friday?
Where did OT Saints go at death? ABRAHAM'S BOSOM? 
If BAPTIZED as an Infant, Do I Need to Be Re-Baptized?
What Does it Mean to Be A CHILD OF GOD?
Which OT Book Did JESUS QUOTE Most Often?
How Did the Wise Men Know This Was the Messiah and KNOW TO FOLLOW HIS STAR?
What Did Jesus Say About HEAVEN (and HELL)?
How long did JOB SUFFER?
Three Heavens? Where is the THIRD HEAVEN?
What are the "I Will " STATEMENTS of Satan, God, and Jesus?
SIN, INIQUITY, TRANSGRESSION? How are they different?
Should we call HIM JESUS? Or Yahweh? Or Yeshua?
Is Satan's Real Name LUCIFER?
JESUS WEPT. Why? 
Is There a Remez (HIDDEN MESSAGE ) in Revelation 7? Why is Dan Missing?
Is It a Sin to Drink ALCOHOL?
Is SUICIDE an Unforgivable Sin?
Something ALL Christians must know:  IVDARR
TOP TEN Videos from Reasons for Hope* Jesus
*****************