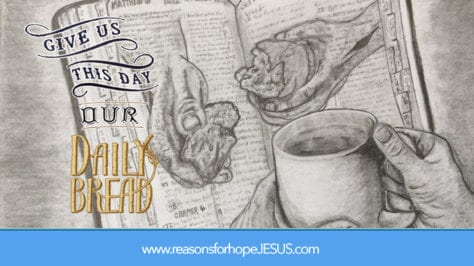 Daily Bread Devotions by Chuck Myer  Daily Bread Archive | Sign up for our resources
From the book of Hebrews we read,
"For we who have believed do enter that rest . . ." (Hebrews 4:3 – NKJV)
 
This morning, as I was praying, my thoughts came around to this Sunday, and I remembered that on the Christian calendar we title this particular day as Palm Sunday. As my thoughts ran along in my quiet time, without any intention of questioning the significance of this observance, I couldn't help but think of what can easily be a misplaced value that we can put on titled days. We are a people that get can caught up in our special days, even to the point, at times, of thinking that if we are part of this or that particular observance we have somehow earned our entrance into God's presence. 
 
As these thoughts came the words of an old hymn also came to my mind. And I began to sing some of its words, at the time not able to remember the title. But the words, oh they seemed so very appropriate in response to what I had been thinking. Then I remembered the title . . . . My Faith Has Found A Resting Place,
 
"My faith has found a resting place — Not in device or creed: 
I trust the Everlasting One — His wounds for me shall plead.
Enough for me that Jesus saves — This ends my fear and doubt;
A sinful soul I come to Him — He'll never cast me out.
My heart is leaning on the Word — The written Word of God:
Salvation by my Savior's name — Salvation thru His blood.
My great Physician heals the sick — The lost He came to save;
For me His precious blood He shed — For me His life He gave."
 
Ah yes brethren, though Palm Sunday is a special day, my observance of it, or for that matter my observance of any Sunday, or my teaching a hundred Bible classes, or my working in Awanas, or my serving meals in the kitchen, none of this is where my saving faith "rests." It "rests" in that I "believe" with all my heart that "His wounds for me shall plead," that it is "enough for me that Jesus saves," that I have "salvation thru His blood." And in refrain I proclaim . . . . . 
 
"I need no other argument, I need no other plea; 
It is enough that Jesus died, and that He died for me."
 
Oh I love the old hymns! I love their doctrine! I love the fact that in my Christian walk I have been exposed to them and that I have sang them, and that their words are in my heart and in my mind. They exude Scriptural truths. On this particular morning this great old hymn and its words ministered to my soul. I pray it does the same for you.
 
Have a good day brethren . . . and if you believe in Jesus, the Jesus of the written Word, then truly, your faith has found the right resting place.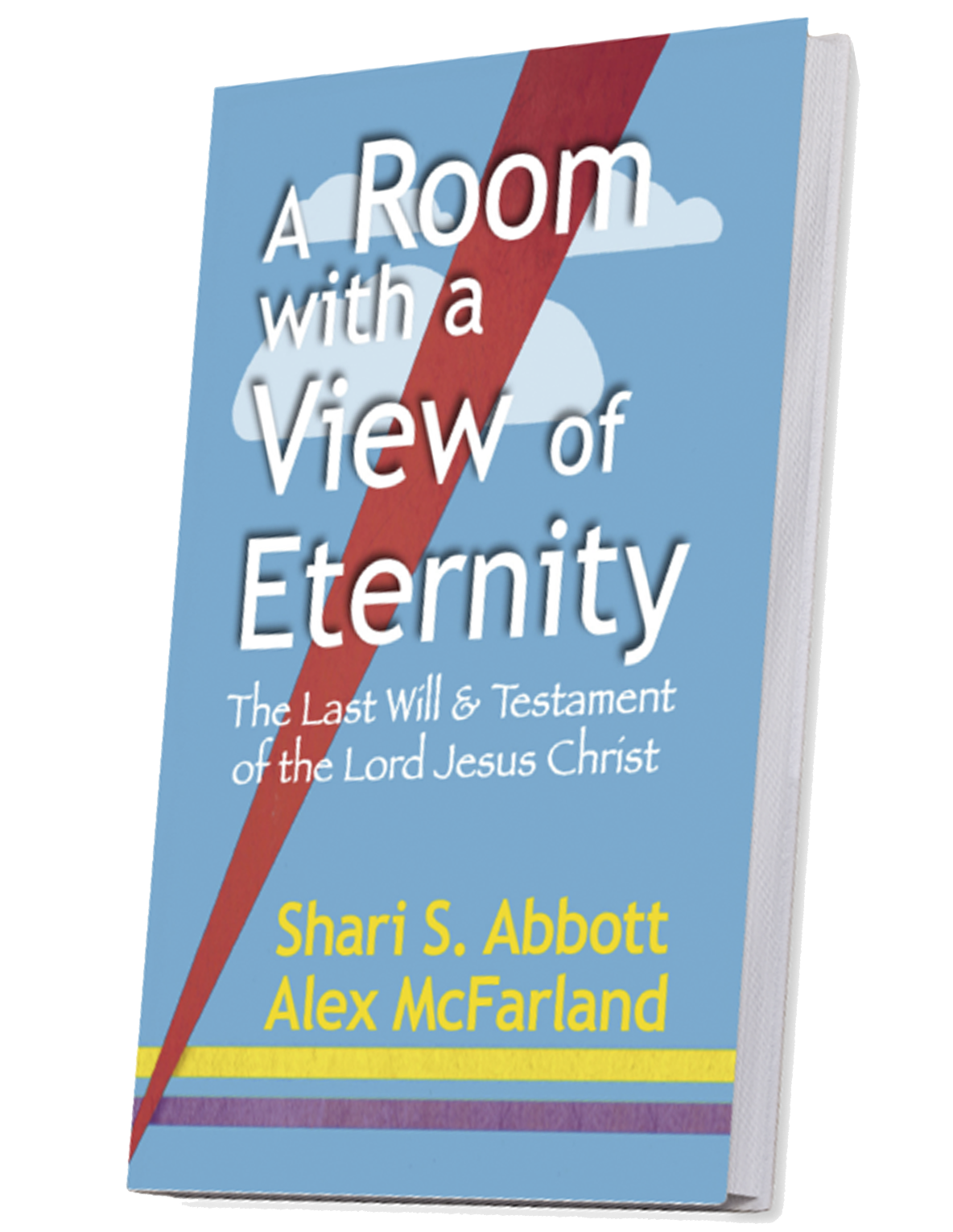 A Room with a View of Eternity—The Last Will & Testament of Jesus Christ
Take a seat at the Master's table. Learn about the riches He gives to all who are His. This book will bless and encourage you, give you hope, and help you live in the joy of your salvation and the riches of Christ that are yours.
The Top Ten Got Questions? in 2020
This is not a Got Questions? article. But it's so popular it ranked among the top pages viewed:

More Popular Got Questions & Articles
Was Jesus CRUCIFIED on Wednesday, Thursday, or Friday?
Where did OT Saints go at death? ABRAHAM'S BOSOM? 
If BAPTIZED as an Infant, Do I Need to Be Re-Baptized?
What Does it Mean to Be A CHILD OF GOD?
Which OT Book Did JESUS QUOTE Most Often?
How Did the Wise Men Know This Was the Messiah and KNOW TO FOLLOW HIS STAR?
What Did Jesus Say About HEAVEN (and HELL)?
How long did JOB SUFFER?
Three Heavens? Where is the THIRD HEAVEN?
What are the "I Will " STATEMENTS of Satan, God, and Jesus?
SIN, INIQUITY, TRANSGRESSION? How are they different?
Should we call HIM JESUS? Or Yahweh? Or Yeshua?
Is Satan's Real Name LUCIFER?
JESUS WEPT. Why? 
Is There a Remez (HIDDEN MESSAGE ) in Revelation 7? Why is Dan Missing?
Is It a Sin to Drink ALCOHOL?
Is SUICIDE an Unforgivable Sin?
Something ALL Christians must know:  IVDARR
TOP TEN Videos from Reasons for Hope* Jesus
*****************