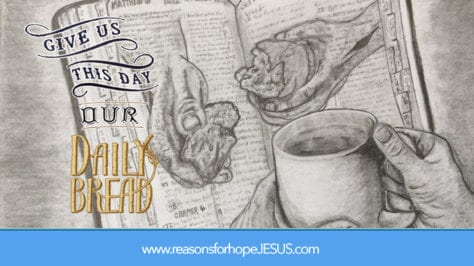 Daily Bread Devotions by Chuck Myer  Daily Bread Archive | Sign up for our resources
The psalmist writes words that I trust each of us would repeat as the new morning dawns,
"But to You I have cried out, O LORD, and in the morning my prayer comes before You." (Psalm 88:13 – NKJV)
Oh that our every "morning" might start with sweet communion with our Lord as our "prayer comes before" Him.
From the book of Genesis we read,
"Now Cain talked with Abel his brother, and it came to pass, when they were in the field, that Cain rose up against Abel his brother and killed him." (Genesis 4:8 – NKJV)
What do you think "Cain" used to slay "his brother . . . Abel?" We know for certain it was not a gun. Whether it was with his hands or with a club in his hands, or some other means, "Cain" set his heart to kill "his brother," and he did just that.
In this current time we see much said about controlling the issuance and ownership of guns. It is, as the news reporter says, "A very hot topic." There are a great deal of people in America crying out for new gun laws, laws that they believe would drastically reduce the amount of crime, the amount of killings that take place in our country every single day. "Gun control, that will solve the problem" is the mantra of many a politician and many a social activist.
So . . . is gun control a solution to the crime that plagues our land?
I pray you won't think I have strayed too far from my biblical undergirding if I note a saying, that as a lad, I read from an old western novel. It was from the book titled, Shane. It was a well-known western story in its day that was authored by a man named Jack Schaefer. It later became a movie, and in the book and movie, the hero made quite an observation about guns and the men who use them. In a reply to the lady figure of the story Shane said,
"A gun is just a tool. No better and no worse than any other tool. A gun is as good — and as bad — as the man who carries it."
"Cain" slew "his brother" with whatever it took to appease his anger (V-5). He did so with no blame given to his weapon, for it isn't even mentioned what type of weapon was used, but blame being laid directly on "Cain," who made the choice to murder "Abel."
Whether you are an advocate of guns or an advocate against them, if you are of the Word you must realize the object used to carry out a killing is not the problem. The problem is the man and the heart of the man.
In that early day of the record of Genesis God's Word says of men,
"Then the LORD saw that the wickedness of man was great in the earth, and that every intent of the thoughts of his heart was only evil continually" (Genesis 6:5 – NKJV)
Jeremiah wrote,
"Their tongue is an arrow shot out; it speaks deceit; one speaks peaceably to his neighbor with his mouth, but in his heart he lies in wait . . . The heart is deceitful above all things, and desperately wicked" (Jeremiah 9:8; 17:9 – NKJV)
Jesus said,
"For from within, out of the heart of men, proceed . . . murders" (Mark 7:21 – NKJV)
Gun control or heart control? Biblically speaking, I would think we know the answer to this question. And when someone comes to us advocating control of weapons we who are in Christ should have a most appropriate biblical reply: "It's the heart that is the problem! What man needs to stop him from carrying out acts of evil, of wickedness, of lawlessness, of murders, is not a change in gun possession laws but a change in his heart. And note well, this will only come about when a person repents of their sin and turns to Jesus Christ as Lord and Savior and is born again of the Spirit of God."
This miracle from above, this new birth, the changed heart, this alone will bring effective gun control.
Know that until this new creation comes about . . . whether there be gun control or knife control or stick control . . . man will, out of a "wicked . . . heart," devise a way to slay "his brother."
Have a good day. . . and think on these things and their like, and prepare yourself to answer those who continually try to implement means by which they think they can control a man's evil intentions.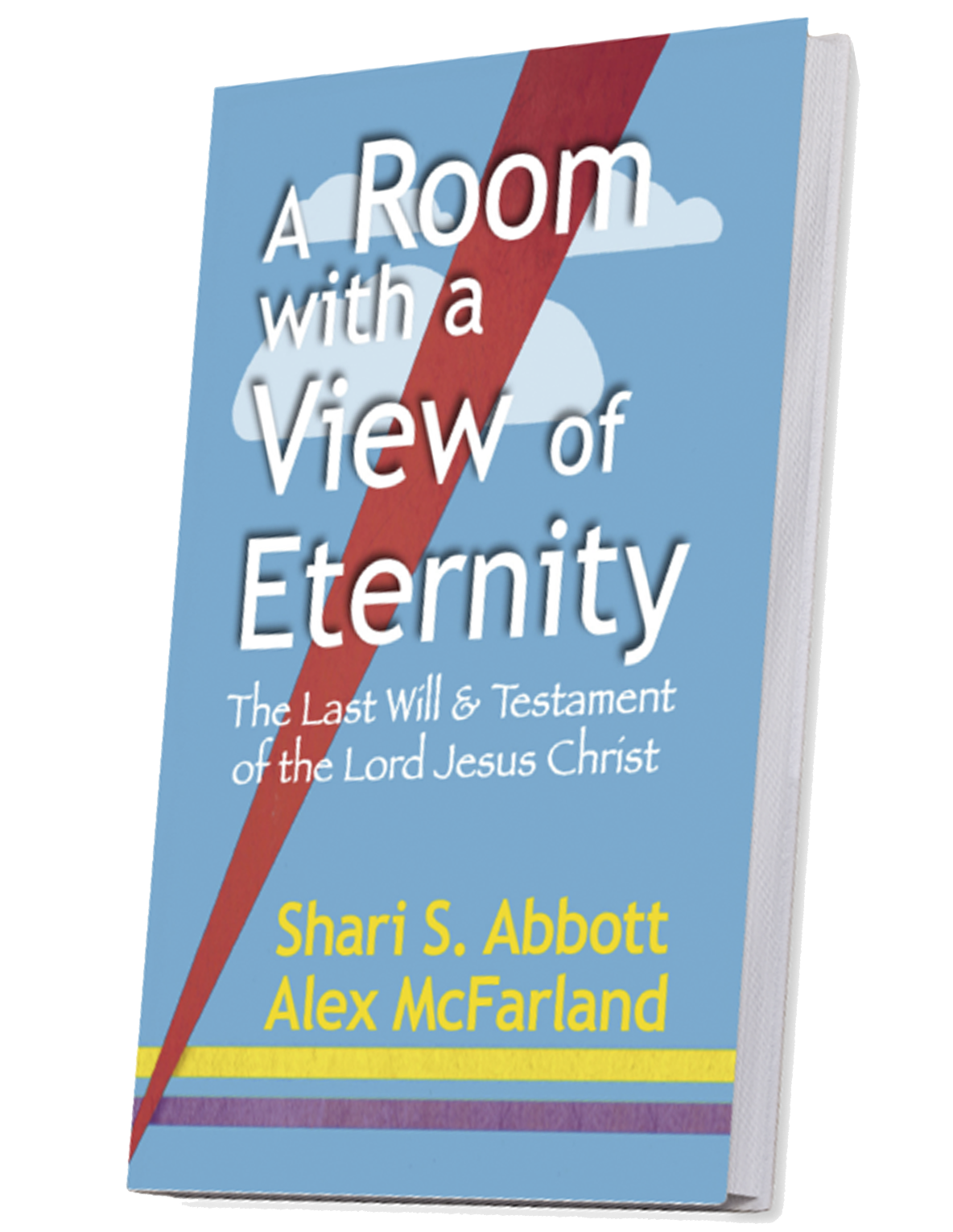 A Room with a View of Eternity—The Last Will & Testament of Jesus Christ
Take a seat at the Master's table. Learn about the riches He gives to all who are His. This book will bless and encourage you, give you hope, and help you live in the joy of your salvation and the riches of Christ that are yours.
The Top Ten Got Questions? in 2020
This is not a Got Questions? article. But it's so popular it ranked among the top pages viewed:

More Popular Got Questions & Articles
Was Jesus CRUCIFIED on Wednesday, Thursday, or Friday?
Where did OT Saints go at death? ABRAHAM'S BOSOM? 
If BAPTIZED as an Infant, Do I Need to Be Re-Baptized?
What Does it Mean to Be A CHILD OF GOD?
Which OT Book Did JESUS QUOTE Most Often?
How Did the Wise Men Know This Was the Messiah and KNOW TO FOLLOW HIS STAR?
What Did Jesus Say About HEAVEN (and HELL)?
How long did JOB SUFFER?
Three Heavens? Where is the THIRD HEAVEN?
What are the "I Will " STATEMENTS of Satan, God, and Jesus?
SIN, INIQUITY, TRANSGRESSION? How are they different?
Should we call HIM JESUS? Or Yahweh? Or Yeshua?
Is Satan's Real Name LUCIFER?
JESUS WEPT. Why? 
Is There a Remez (HIDDEN MESSAGE ) in Revelation 7? Why is Dan Missing?
Is It a Sin to Drink ALCOHOL?
Is SUICIDE an Unforgivable Sin?
Something ALL Christians must know:  IVDARR
TOP TEN Videos from Reasons for Hope* Jesus
*****************