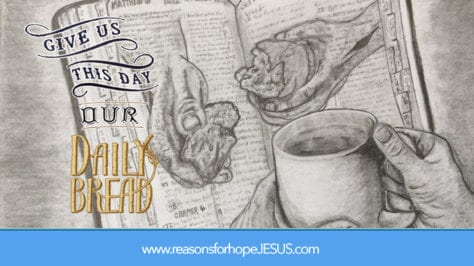 Daily Bread Devotions by Chuck Myer  Daily Bread Archive | Sign up for our resources
He who is sovereign over His creation, brings rain to the earth. We tend to take His work for granted don't we? In Joel 2 the prophet says to "Zion," 
 
"For He has given you the former rain faithfully, and He will cause the rain to come down for you" (Joel 2:23 – NKJV)
 
Blessed be our God who "faithfully . . . cause(s) the rain to come down." Blessed be His name for "faithfully" seeing to it that the farmer has their "rain," that the earth may bring forth its bounty and feed the multitudes. "He . . . cause(s) the rain to come down for you." 
 
Yes, the sovereign God who spoke and the heavens and the earth came into being, it is He who gives and holds back the showers from heaven. He says to His people through the prophet Amos,
 
"I also withheld the rain from you, when there were still three months before the harvest. I made it rain on one city, I withheld rain from another city. One part was rained upon, and where it did not rain the part withered." (Amos 4:7 – NKJV)
 
See brethren, it is God who is in control of the "rain," He who can "withhold the rain," He it is that controls its very placement, making "it rain on one city" while keeping it back "from another city." And make note, where He held back the "rain," that "part withered." 
 
I remember the summer of 1988 here in Iowa. The "Drought of 88" they called it. The corn fields were brown, the stalks withered from the excessive days of exposure to the sun and its heat . . . and there was no rain. I remember that some people actually sought out Indian Shamans to do a "rain dance" in an attempt to get rain from heaven. Oh my! We can be such an ignorant people, can we not? So rebellious, so intent on actually denying the God of heaven and earth! 
 
Note as God speaks to Jerusalem, providing knowledge and understanding for all peoples, for all nations,
 
"I will lay it waste; it shall not be pruned or dug, but there shall come up briers and thorns. I will also command the clouds that they rain no rain on it" (Isaiah 5:6 – NKJV)
 
When "Zion," God's "vineyard" was rebellious and forsook the Lord their God their fields of produce were laid "waste." Their fields could not "be pruned or dug" and "briers and thorns" were the product of a ground lacking in moisture. This actual condition of the fields pictured the heart of God's people, a people who had forsaken His law, whose worship of Him was corrupted (note the "Woe's" of the remainder of chapter 5). In this passage we see that it is God, the Creator, the Sovereign, who "command(s) the clouds" as to whether they "rain" or don't "rain." 
 
"Oh blessed God and Father, how we thank you for the rain that waters the earth. How we thank You for commanding the clouds to pour forth rain, valuable moisture that makes for a fruitful harvest of food, food that sustains life. It is You who causes the rain to come down . . . and as we consider that truth, we give You praise for Your faithfulness toward us. Oh what an awesome God You are! Thank You!"
 
Have a good day brethren . . . and as you walk instead of finding the rain to be a bothersome thing, think instead of the blessing of the rain and of Him who so faithfully gives it . . . and give thanks.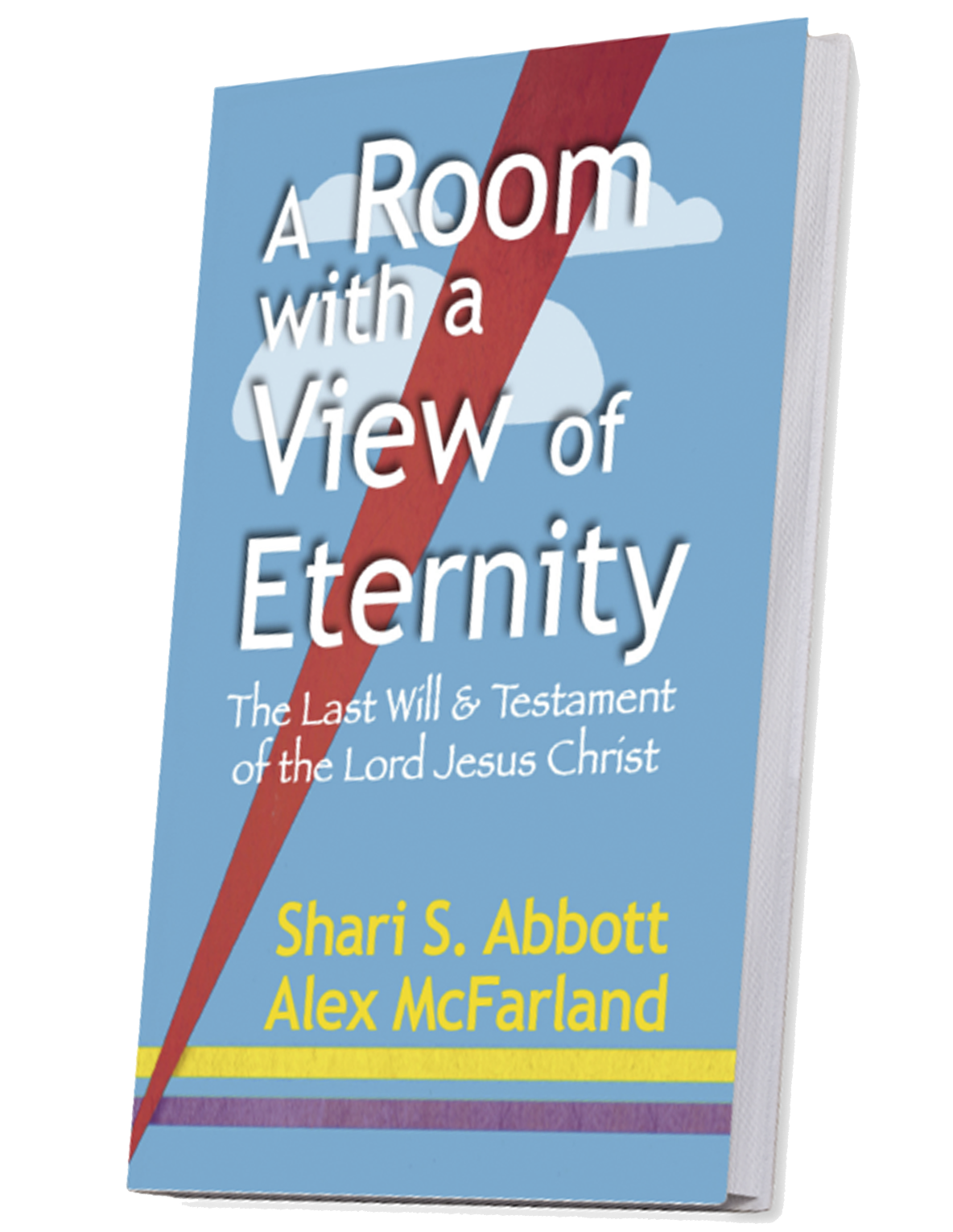 A Room with a View of Eternity—The Last Will & Testament of Jesus Christ
Take a seat at the Master's table. Learn about the riches He gives to all who are His. This book will bless and encourage you, give you hope, and help you live in the joy of your salvation and the riches of Christ that are yours.
The Top Ten Got Questions? in 2020
This is not a Got Questions? article. But it's so popular it ranked among the top pages viewed:

More Popular Got Questions & Articles
Was Jesus CRUCIFIED on Wednesday, Thursday, or Friday?
Where did OT Saints go at death? ABRAHAM'S BOSOM? 
If BAPTIZED as an Infant, Do I Need to Be Re-Baptized?
What Does it Mean to Be A CHILD OF GOD?
Which OT Book Did JESUS QUOTE Most Often?
How Did the Wise Men Know This Was the Messiah and KNOW TO FOLLOW HIS STAR?
What Did Jesus Say About HEAVEN (and HELL)?
How long did JOB SUFFER?
Three Heavens? Where is the THIRD HEAVEN?
What are the "I Will " STATEMENTS of Satan, God, and Jesus?
SIN, INIQUITY, TRANSGRESSION? How are they different?
Should we call HIM JESUS? Or Yahweh? Or Yeshua?
Is Satan's Real Name LUCIFER?
JESUS WEPT. Why? 
Is There a Remez (HIDDEN MESSAGE ) in Revelation 7? Why is Dan Missing?
Is It a Sin to Drink ALCOHOL?
Is SUICIDE an Unforgivable Sin?
Something ALL Christians must know:  IVDARR
TOP TEN Videos from Reasons for Hope* Jesus
*****************