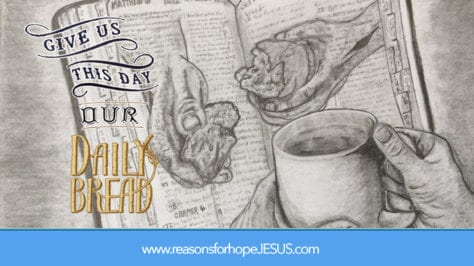 Daily Bread Devotions by Chuck Myer  Daily Bread Archive | Sign up for our resources
From the Psalms we read,
"I will meditate on Thy precepts, and regard Thy ways" (Psalm 119:15 – NASB)
Yesterday I just happened to turn on the Today Show on NBC. Seems Tamron Hall, one of the show's hosts, is into TM, or Transcendental Meditation. She is taking lessons in it. She spoke with one of the people that promotes TM and together they espoused the wonderful virtues of this form of meditation. In the conversation Ms. Hall's elaborated on her concerns regarding how an abundance of people in today's society are stressed out, uptight, on edge, and basically unable to find a means by which to deal with today's hectic lifestyles and the problems that stem from such. She believed meditation was the key in addressing these issues. She believed TM should be promoted as the means by which one should go about their personal form of meditating and thus achieve relief from that which ails them. The TM guru said to her, "We know more and more that if we are going to find answers to those things we deal with in this life we are going to have to find them within ourselves" (not a word-for-word quote, but close).
TM "is a technique of meditating in which the subject chants silently a teacher-assigned 'mantra' (a secret word from Sanskrit, the classical language of Indian) until an altered state of awareness called 'cosmic or bliss consciousness' is realized." It is meant to be a "source of thought," a short time of quiet and turning one's thoughts inward to find relief and subsequently release one's full potential. (Source: Transcendental Meditation: Is It Only Mediation, by Harold J. Berry)
Words to take particular note of here, words that Christians should discern as bothersome, are "chants, mantra, secret word, altered state of awareness, cosmic or bliss consciousness, thoughts inward," and "release one's full potential."
Brethren, meditation is not a bad thing, but TM, as a practice for meditation . . . it is a bad thing.
We know from Scripture that we do not find the answers to life's problems, to our own emotional challenges, "within ourselves." No, we find the answers on the outside from a source we call, God's Word, or as the psalmist writes, "Thy precepts."
Devotion time, or what is often called, "Quiet Time," is the disciple of Christ taking some time to get alone and take in the "precepts" of God, take in His Word, and to "meditate" (lit., "a process of holy thought") and ponder its truths for personal application. It is a time to pray, to talk to God and to have Him talk to us through His written Word.
Want to have success, act wisely, be calmed in the storm,
". . . be careful to do according to all the law . . . so that you may have success wherever you go. This book of the law (lit., "instruction, doctrine") shall not depart from your mouth, but you shall meditate on it day and night, so that you many be careful to do according to all that is written in it; for then you will make your way prosperous, and then you will have success (lit., "act wisely") . . . Do not tremble or be dismayed, for the LORD your God is with you wherever you go." (Joshua 1:7-9 – NASB)
Is TM compatible with Christianity? Quite simply, "NO!" We who are in Christ do not find our answers to life and its issues within ourselves but from without, from the counsel of God's Word, taken in and pondered and applied.
Have a good day brethren . . . and beware of this world and its trappings, its practices that find favor with the masses. Instead meditate on God's precepts and act according to His ways.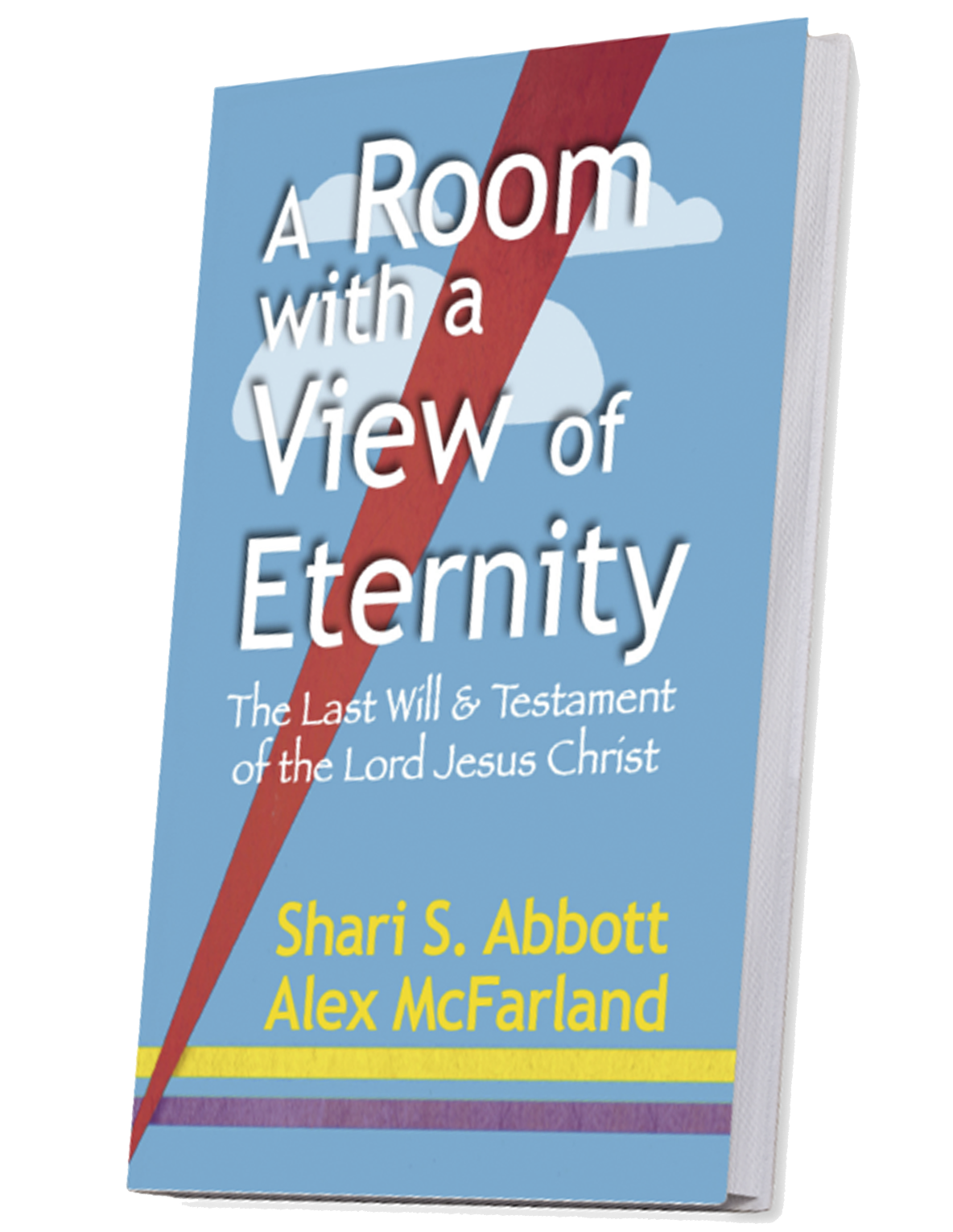 A Room with a View of Eternity—The Last Will & Testament of Jesus Christ
Take a seat at the Master's table. Learn about the riches He gives to all who are His. This book will bless and encourage you, give you hope, and help you live in the joy of your salvation and the riches of Christ that are yours.
The Top Ten Got Questions? in 2020
This is not a Got Questions? article. But it's so popular it ranked among the top pages viewed:

More Popular Got Questions & Articles
Was Jesus CRUCIFIED on Wednesday, Thursday, or Friday?
Where did OT Saints go at death? ABRAHAM'S BOSOM? 
If BAPTIZED as an Infant, Do I Need to Be Re-Baptized?
What Does it Mean to Be A CHILD OF GOD?
Which OT Book Did JESUS QUOTE Most Often?
How Did the Wise Men Know This Was the Messiah and KNOW TO FOLLOW HIS STAR?
What Did Jesus Say About HEAVEN (and HELL)?
How long did JOB SUFFER?
Three Heavens? Where is the THIRD HEAVEN?
What are the "I Will " STATEMENTS of Satan, God, and Jesus?
SIN, INIQUITY, TRANSGRESSION? How are they different?
Should we call HIM JESUS? Or Yahweh? Or Yeshua?
Is Satan's Real Name LUCIFER?
JESUS WEPT. Why? 
Is There a Remez (HIDDEN MESSAGE ) in Revelation 7? Why is Dan Missing?
Is It a Sin to Drink ALCOHOL?
Is SUICIDE an Unforgivable Sin?
Something ALL Christians must know:  IVDARR
TOP TEN Videos from Reasons for Hope* Jesus
*****************