The "shuns" are biblical teachings that end in -tion.  All Christians need to be familiar with core biblical teachings, and the Fun with Shuns study is a fun way to learn biblical truths or reinforce the doctrines you already know.  You'll be better able to live and share your Christian faith when you have a full knowledge of what you believe and are able to clearly articulate it.
It's important to fully understand what Jesus has done for us (Justification) and what He has given to us (Imputation).
Fun with Shuns #5 — The Gift of SalvaTION
Much confusion can arise if one does not have a full understanding of the doctrine of salvation.  We have covered the revelation of the full gospel of salvation, and we defined Christ's works as the propitiation and expiation of our salvation.
As Christians, we know that salvation is a gift from Christ and that it is of Christ and in Christ, but many Christians do not fully understand the three distinct acts of God in salvation, by which we are given the gift of salvation.
The Bible defines these works of God as justification, sanctification, and glorification.  It's important to understand each word and to distinguish between them.  When the word "salvation" is used in the Bible, it sometimes is used in reference to justification, sometimes to sanctification, and other times in reference to glorification.  Justification, sanctification, and glorification are three biblical doctrines that define the glorious gift of salvation that Jesus has given us.
JustificaTION
jus·ti·fi·ca·tion \ noun \ jəs-tə-fə-kā-shən\
1: the act, process, or state of being justified by God
2a : the act or an instance of justifying : vindication
jus·ti·fy \ verb \ jəs-tə-fī\
1: a : to prove or show to be just, right, or reasonable
    b (1) : to show to have had a sufficient legal reason
      (2) : to qualify (oneself) as a surety by taking oath to the ownership of sufficient property
When we receive the gift of salvation we are justified by God. It is the work of God in declaring a man approved in His sight by the atonement Jesus made for sins and the imputation of His own righteousnesses. Justified is often explained to mean, it's "just as if I'd never sinned."  When a sinner comes to Jesus in repentance and faith, trusting in His work on the cross for the forgiveness of his sins, then the sinner is both washed clean of his sins by the blood of Jesus (Revelation 1:5) and made righteous by Jesus' work of imputation.
Hide God's Word in Your Heart
Romans 3:24  being justified freely by His grace through the redemption that is in Christ Jesus,
Romans 6:5-8  For if we have been planted together in the likeness of his death, we shall be also in the likeness of his resurrection: Knowing this, that our old man is crucified with him, that the body of sin might be destroyed, that henceforth we should not serve sin. For he that is dead is freed from sin. Now if we be dead with Christ, we believe that we shall also live with him: When Christ saved us, He justified us, He made us righteous.  
ImputaTION
im·pu·ta·tion \ noun \ im-pyə-tā-shən\
1: the act of imputing: as
a : attribution, ascription
 im·pute \ transitive verb \ im-pyüt\
1: to lay the responsibility or blame for often falsely or unjustly
2: to credit to a person or a cause : attribute <our vices as well as our virtues have been imputed to bodily
Imputation is an important part of our justification, but it is a doctrine that is not often taught.  The Bible tells us that "there is none righteous, no, not one," (Romans 3:10).  This should cause us to ask the question, how then can we be found righteous when we stand before God?
The answer is that we are made righteous in Jesus.  Jesus imputes (credits) His own righteousness to our account and that is the justification by which God sees us as righteous.  So when it is said that being justified is "just as if I'd never sinned…" it's not anything we have done.  It's because our sins are forgiven and we have been given the righteousness of Jesus.
The "Doctrine of Imputation" is sometimes called "Double Imputation," referring to the imputation of man's sin to Christ on the cross and the imputation of Christ's righteousness to sinners who come to Him in faith.  In the midst of that imputation the atonement took place. First, all the sins of man were laid upon Jesus. Then Jesus' blood was shed as the atoning sacrifice to pay for man's sins.  Paul wrote to the church at Corinth about "Double Imputation" and gave a clear teaching on what imputation means for Christians.
2 Corinthians 5:21  For he hath made him to be sin for us, who knew no sin; that we might be made the righteousness of God in him.
The fourth-century church father, Athanasius, called this "The Glorious Exchange" and the 16th-century Protestant reformer, Martin Luther, referred to it as "The Great Exchange." Simply put, the Doctrine of Imputation is:  Christ lived the life we could not live and He died the death that we should die. He took our sins upon Himself and gave us His righteousness. This imputation of His righteousness takes place in our justification and we are then reconciled to God and righteous in His sight.
Justification declares the sinner righteous.
Justification removes the guilt and penalty of sin.
Justification is what Christ did for us by paying the penalty for our sins and imputing His righteousness to us.
Hide God's Word in Your Heart
Colossians 1:21-22  And you, that were sometime alienated and enemies in your mind by wicked works, yet now hath he reconciled in the body of his flesh through death, to present you holy and unblameable and unreproveable in his sight.
<*}}}><
Jesus is the Reason this Ministry Exists
Thank you to all who contributed in 2020. Your generosity is a blessing and encouragement to us.  We did not meet expenses in 2020 and still need your help to continue our global outreach in 2021.  Our mission is to glorify God by equipping, encouraging, and empowering YOU to understand the Bible and grow in faith. If our online resources have blessed you, we hope you will support Reasons for Hope* Jesus. Our ministry outreach has grown significantly and. . .
Please support Reasons for Hope* Jesus with a donation of $5, $10, $20, or more. A donation of any amount is needed and greatly appreciated.
CLICK TO DONATE
to Reasons for Hope*Jesus(a 501c3 Ministry)
Use a Credit Card or PayPal for safe, secure giving.
***A Hidden Message in Psalm 23?***  
Hidden in the six verses of Psalm 23 are 11 names for Jesus.
When you subscribe to our newsletter, we'll send you
The Names of God in Psalm 23 PDF
that reveals all 11 names and Scripture verses of comfort and hope (link will be sent in your confirmation email).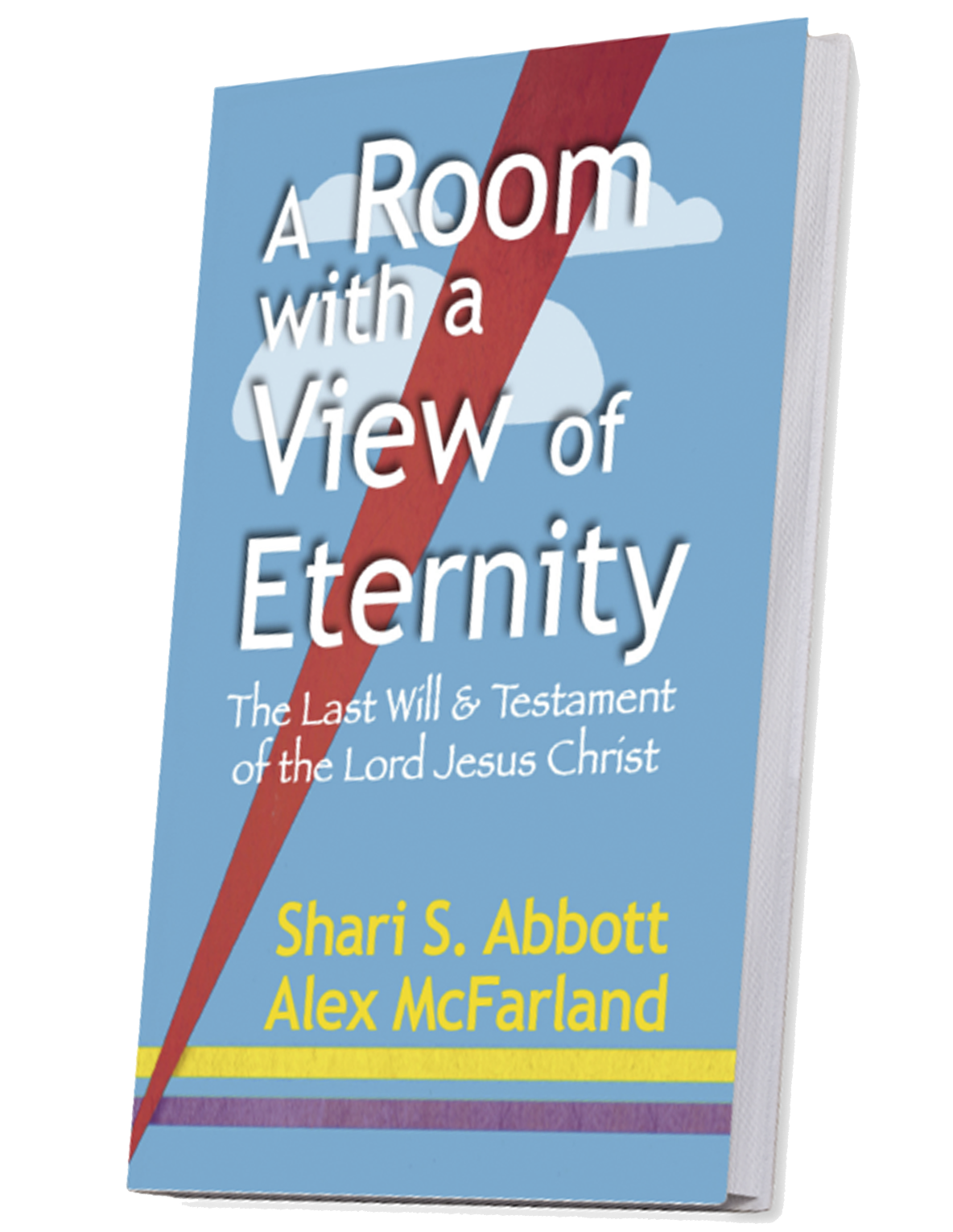 A Room with a View of Eternity—The Last Will & Testament of Jesus Christ
Take a seat at the Master's table. Learn about the riches He gives to all who are His. This book will bless and encourage you, give you hope, and help you live in the joy of your salvation and the riches of Christ that are yours.
The Top Ten Got Questions? in 2020
This is not a Got Questions? article. But it's so popular it ranked among the top pages viewed:

More Popular Got Questions & Articles
Was Jesus CRUCIFIED on Wednesday, Thursday, or Friday?
Where did OT Saints go at death? ABRAHAM'S BOSOM? 
If BAPTIZED as an Infant, Do I Need to Be Re-Baptized?
What Does it Mean to Be A CHILD OF GOD?
Which OT Book Did JESUS QUOTE Most Often?
How Did the Wise Men Know This Was the Messiah and KNOW TO FOLLOW HIS STAR?
What Did Jesus Say About HEAVEN (and HELL)?
How long did JOB SUFFER?
Three Heavens? Where is the THIRD HEAVEN?
What are the "I Will " STATEMENTS of Satan, God, and Jesus?
SIN, INIQUITY, TRANSGRESSION? How are they different?
Should we call HIM JESUS? Or Yahweh? Or Yeshua?
Is Satan's Real Name LUCIFER?
JESUS WEPT. Why? 
Is There a Remez (HIDDEN MESSAGE ) in Revelation 7? Why is Dan Missing?
Is It a Sin to Drink ALCOHOL?
Is SUICIDE an Unforgivable Sin?
Something ALL Christians must know:  IVDARR
TOP TEN Videos from Reasons for Hope* Jesus
*****************