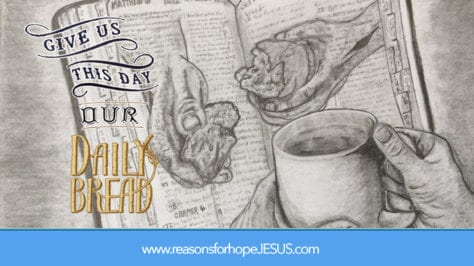 Daily Bread Devotions by Chuck Myer  Daily Bread Archive | Sign up for our resources
I agree with what the late Dr. Henry Morris wrote in one of his devotionals,
"Christians . . . have something far better than worldly fun . . . they have heavenly joy!"
 
Yes they do! Yes we do! And this "joy" comes through many different channels. Note what the prophet Jeremiah wrote,
"Thy words were found and I ate them, and Thy words became for me a joy and the delight of my heart" (Jeremiah 15:16 – NASB)
 
I don't know about you but I have this verse underlined in my Bible. For I am of the mind that from God's Word I receive great "joy" and "delight." I love that God speaks to me through it, revealing so very, very much to me, things that affect my very life and affect it in a most wondrous way. Truth . . . revealed to my "heart" from "Thy words" and the result is "joy" and "delight."
 
I also have great "joy" when I stop and consider the salvation my God has worked out for me,
"I will rejoice greatly in the LORD, my soul will exult in my God; for He has clothed me with garments of salvation" (Isaiah 61:10 – NASB)
 
Does not your "heart . . . rejoice greatly" when you ponder the very fact that you were totally lost, headed for judgment, but "He has clothed (you) with garments of salvation?" If that fails to give "joy" to your "soul" then somewhere along the line you have missed the truth of the gospel message.  
 
As I noted in the very beginning of this devotion, there is great "joy" in prayer,
"Until now you have asked for nothing in My name; ask, and you will receive, that your joy may be made full" (John 16:24 – NASB)
 
Oh my . . . prayer, "in (His) name," understanding that "asking" in accordance with His will, in accordance with all He is . . . "that (our) joy may be made full!" Not half empty, not partially filled, but "full." To pray His will be done and see it come to fruition . . . that brings a "joy" that is indeed "full."
 
Oh I know that the world is held in the sway of the evil one (I John 5:19), and that it is constantly appealing to my senses, to satisfy them through its methods and means. We are an entertainment saturated society, a populace in constant pursuit of that which will make our "joy . . . full."  If we are true to God's counsel, then we know where we have joy . . . don't we? 
 
Have a good day . . . and it would be my prayer that your joy may be made full and that you would intimately know Him who can make it full.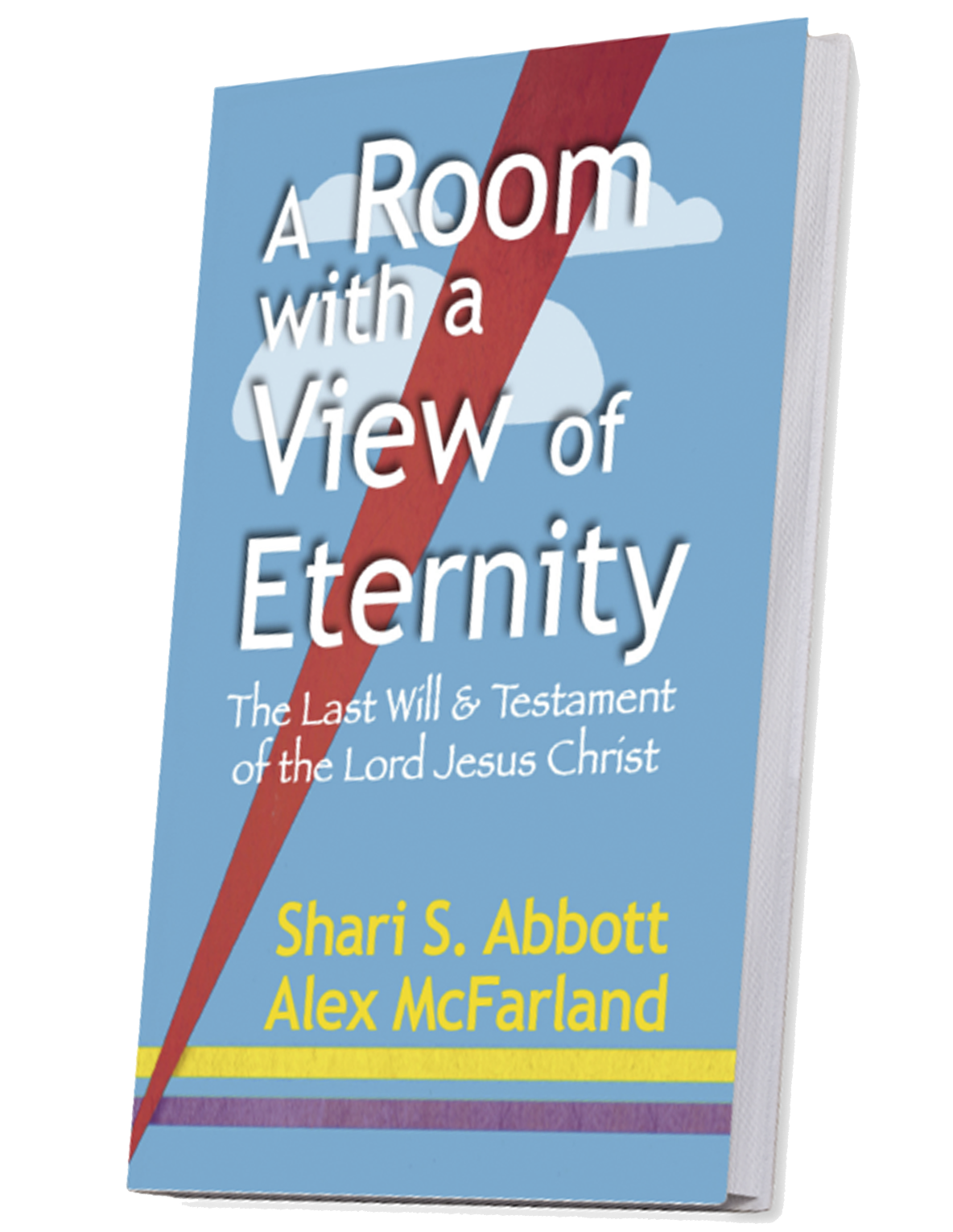 A Room with a View of Eternity—The Last Will & Testament of Jesus Christ
Take a seat at the Master's table. Learn about the riches He gives to all who are His. This book will bless and encourage you, give you hope, and help you live in the joy of your salvation and the riches of Christ that are yours.
The Top Ten Got Questions? in 2020
This is not a Got Questions? article. But it's so popular it ranked among the top pages viewed:

More Popular Got Questions & Articles
Was Jesus CRUCIFIED on Wednesday, Thursday, or Friday?
Where did OT Saints go at death? ABRAHAM'S BOSOM? 
If BAPTIZED as an Infant, Do I Need to Be Re-Baptized?
What Does it Mean to Be A CHILD OF GOD?
Which OT Book Did JESUS QUOTE Most Often?
How Did the Wise Men Know This Was the Messiah and KNOW TO FOLLOW HIS STAR?
What Did Jesus Say About HEAVEN (and HELL)?
How long did JOB SUFFER?
Three Heavens? Where is the THIRD HEAVEN?
What are the "I Will " STATEMENTS of Satan, God, and Jesus?
SIN, INIQUITY, TRANSGRESSION? How are they different?
Should we call HIM JESUS? Or Yahweh? Or Yeshua?
Is Satan's Real Name LUCIFER?
JESUS WEPT. Why? 
Is There a Remez (HIDDEN MESSAGE ) in Revelation 7? Why is Dan Missing?
Is It a Sin to Drink ALCOHOL?
Is SUICIDE an Unforgivable Sin?
Something ALL Christians must know:  IVDARR
TOP TEN Videos from Reasons for Hope* Jesus
*****************