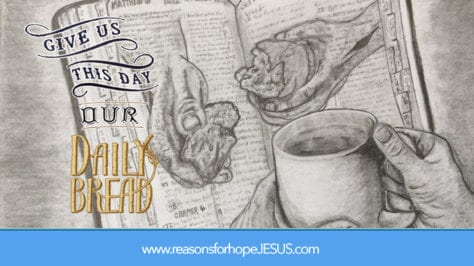 Daily Bread Devotions by Chuck Myer  Daily Bread Archive | Sign up for our resources
From Matthew's gospel we read,
"Then Jesus was led up by the Spirit into the wilderness to be tempted by the devil. And after He had fasted forty days and forty nights, He then became hungry. And the tempter came and said to Him, 'If You are the Son of God, command that these stones become bread.' But He answered and said, 'It is written, man shall not live on bread alone, but on every word that proceeds out of the mouth of God.'" (Matthew 4:1-4 – NASB)
It is worthwhile to note that in this particular temptation "the devil" addressed the physical state. He knew that "Jesus" was "hungry" and so he used this moment, a moment when the physical condition can render a person more vulnerable to sin, to tempt "Jesus."
Evidently, "the devil" wanted "Jesus" to put Himself above the providential care of His Father; to put self above God. It would seem he wanted "Jesus," in His hunger, to perform a miracle that would have caused Him to act in a manner that was not in keeping with the Father's will for Him here on earth. "Jesus" had not come to glorify Himself, to do His own will, but to do the will of Him that had sent Him.
"My food is to do the will of Him who sent Me . . ." (John 4:34 – NASB)
This was the heart of "Jesus," and "the devil," knowing that there can be spiritual weakness when physical desires exist, "tempted . . . Jesus" to actually do something that was not in keeping with His mission here on earth, with why He was sent . . .
"For I have come down from heaven, not to do My own will, but the will of Him who sent Me" (John 6:38 – NASB)
This required temptation, all part of the plan for the Son of Man, serves as a lesson to us who profess to be disciples of Christ. I am of the mind that we are saved for a reason and we understand that reason to be that we are to no longer live for ourselves but for "will of Him" who has saved us. And He has given us His Word, the means by which He speaks to us, to be set apart by (John 17:17). In this Word is communicated to us that,
"Man does not live on bread alone, but on every word that proceeds out of the mouth of God" 
"Bread" is viewed by the unsaved individual as the very substance of life, and he/she pursues it as means by which to sustain their life. "Jesus" reveals that a "man" cannot "live on bread alone," that life cannot really be realized by seeking to fulfill one's fleshly appetite. There is much more to life than that, much, much more. To truly "live" one must partake of the food of "every word that proceeds out of the mouth of God." Mankind needs to hear the words of "Jesus," that the real life-giving "food" is "to do the will of Him" who has created us, and that "will" is found in His Son and in His "word."
Have a good day brethren . . . and do not let your physical desires keep you from God and His Word. Do not allow the tempter to deceive you that physical food is of a greater importance than the food of the Word.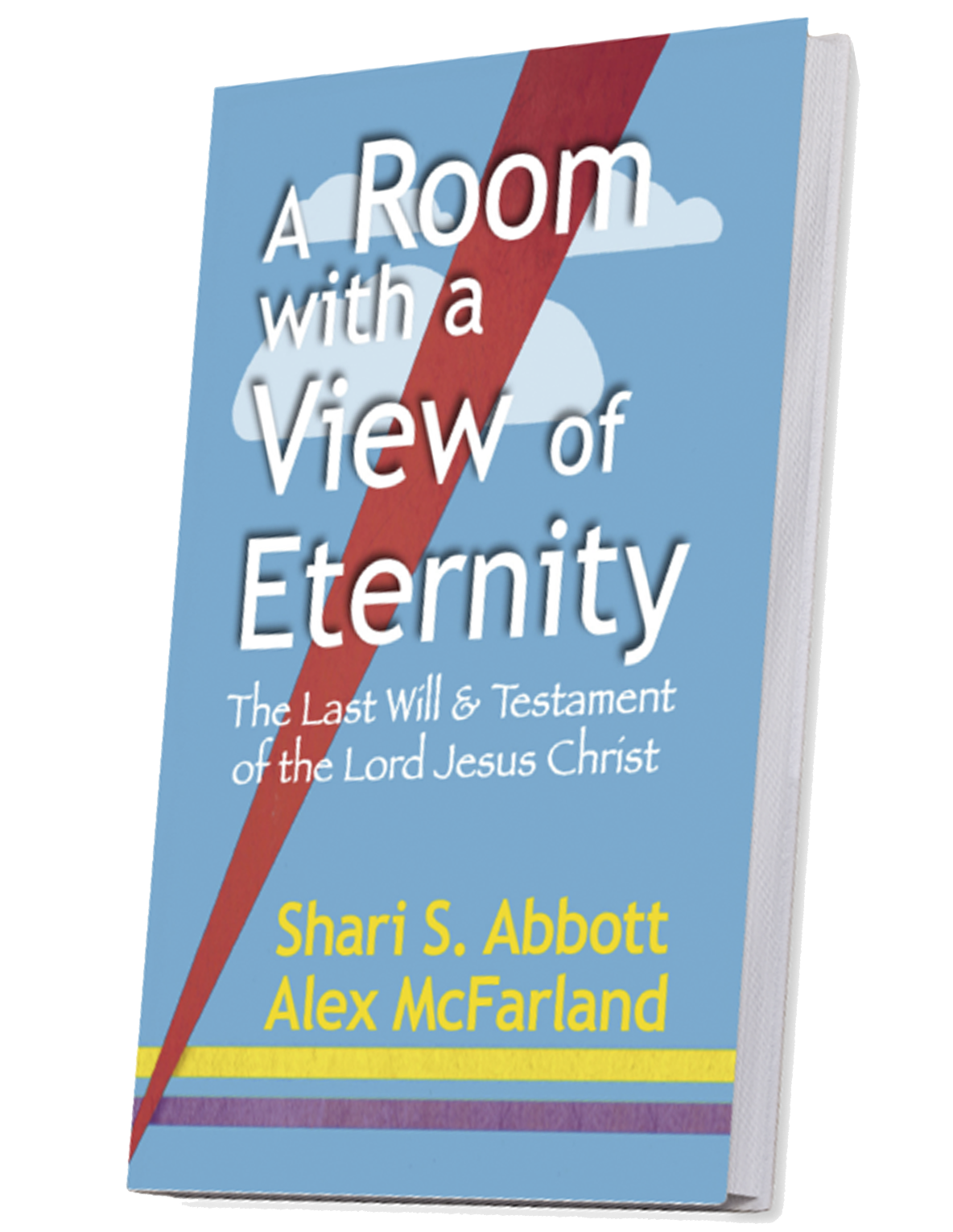 A Room with a View of Eternity—The Last Will & Testament of Jesus Christ
Take a seat at the Master's table. Learn about the riches He gives to all who are His. This book will bless and encourage you, give you hope, and help you live in the joy of your salvation and the riches of Christ that are yours.
The Top Ten Got Questions? in 2020
This is not a Got Questions? article. But it's so popular it ranked among the top pages viewed:

More Popular Got Questions & Articles
Was Jesus CRUCIFIED on Wednesday, Thursday, or Friday?
Where did OT Saints go at death? ABRAHAM'S BOSOM? 
If BAPTIZED as an Infant, Do I Need to Be Re-Baptized?
What Does it Mean to Be A CHILD OF GOD?
Which OT Book Did JESUS QUOTE Most Often?
How Did the Wise Men Know This Was the Messiah and KNOW TO FOLLOW HIS STAR?
What Did Jesus Say About HEAVEN (and HELL)?
How long did JOB SUFFER?
Three Heavens? Where is the THIRD HEAVEN?
What are the "I Will " STATEMENTS of Satan, God, and Jesus?
SIN, INIQUITY, TRANSGRESSION? How are they different?
Should we call HIM JESUS? Or Yahweh? Or Yeshua?
Is Satan's Real Name LUCIFER?
JESUS WEPT. Why? 
Is There a Remez (HIDDEN MESSAGE ) in Revelation 7? Why is Dan Missing?
Is It a Sin to Drink ALCOHOL?
Is SUICIDE an Unforgivable Sin?
Something ALL Christians must know:  IVDARR
TOP TEN Videos from Reasons for Hope* Jesus
*****************