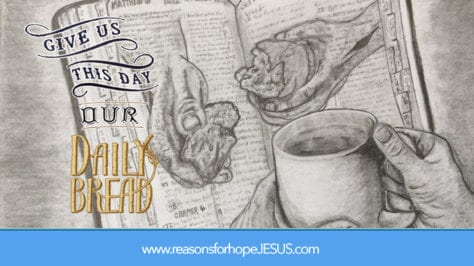 Daily Bread Devotions by Chuck Myer  Daily Bread Archive | Sign up for our resources
You ever think the Christian walk is an easy one? After three chapters of positional truths and almost three chapters of practical truths, the apostle Paul, in his letter to the church at Ephesus, says to believers,
 
"Finally, my brethren, be strong in the Lord and in the power of His might. Put on the whole armor of God, that you may be able to stand against the wiles of the devil. For we do not wrestle against flesh and blood, but against principalities, against powers, against the rulers of the darkness of this age, against spiritual hosts of wickedness in the heavenly places." (Ephesians 6: 10-12 – NKJV)
 
Sometimes, when watching the tube, I see particular commercials and they cause me to think about various other things. One of these advertisements especially prompts me to think of the aforementioned Bible text. It is the "Wrestle Mania" ones. WWF or WWA, not too sure which is right or if both are, but it's the ads with the muscle bound dudes glaring at you via the TV screen, flexing their biceps and projecting their threatening facial expressions, slamming their opponents to the mat or flipping them through the air . . . one has reason to suspect that the whole thing is more show than reality but it reminds me of the Spirit's call to me that deals with reality. 
 
Did you know that if you are a disciple of Christ, you're a wrestler? You are! And the wrestling match you're involved in is not suspect as far as reality is concerned, it is very real!
 
Entering into the Christian faith automatically makes you a participant in spiritual wrestle mania. And this wrestling is against very real and very formidable foes. It is against Satan and his demons. And brethren, it is not an easy competition and it is not by any means against an incompetent or disorganized or incapable opponent. 
 
The word "wrestle" in the Greek is an athletic term. Thayer writes that it depicts, "a contest between two in which each endeavors to throw the other." And the apostle Paul writes who it is we "wrestle against," noting it is "not against flesh and blood but,"
 
"principalities" – or, "rulers" (NASB). This word in the Greek speaks of "first ones, preeminent ones, leaders; spiritual beings of high ranking in Satan's army."
"powers" – The word here in the original speaks of "demons who are in the lower atmosphere, who constitute his kingdom in the air" (Wuest)
"the rulers of the darkness of this age" – or as the NASB translates it, "the world forces of this darkness." "The rulers of this sinful world" (Arndt and Gingrich)
"spiritual hosts of wickedness in the heavenly places" – or, "spiritual forces of wickedness in the heavenly places" (NASB). Wuest writes, "These are those who are in the lower places." They "are tempting men in their highest moment of spiritual fellowship" (Earl)
 
It is safe to say that our wrestle mania is a close-in struggle, a close-in competition. And our close-in struggle is against a very organized and powerful foe!
 
Concerning? Ah yes! Nothing to take lightly for sure. What we need is an awareness that we are in this struggle and awareness of just who it is we are in it against.   
 
The obvious question that arises when one realizes this struggle is for real and is against such organized and structured evil is, "How can I ever pin my foe, render him a loser, overcome what appears to be his superior intelligence and strength?" Answer: "You, by yourself, can't!" We must realize that only God can defeat our foe and that's why Paul says,
 
". . . be strong in the Lord and in the power of His might. Put on the whole armor of God, that you may be able to stand" 
 
The power for us to win in spiritual wrestle mania comes from "the power of His might" working through us who have obeyed HIs command to "put on the whole armor of God." An "armor" for defense and a "sword" for offense, the "sword" being " that of "the Spirit," the very "word of God" . . . . then you will be able to "stand," be able to stay on your feet in the spiritual wrestling match.  
 
Have a good day. . . and as you walk do so fully armored, sword in hand, strong in the Lord and in the power of His might, aware of who it is that is your wrestling opponent.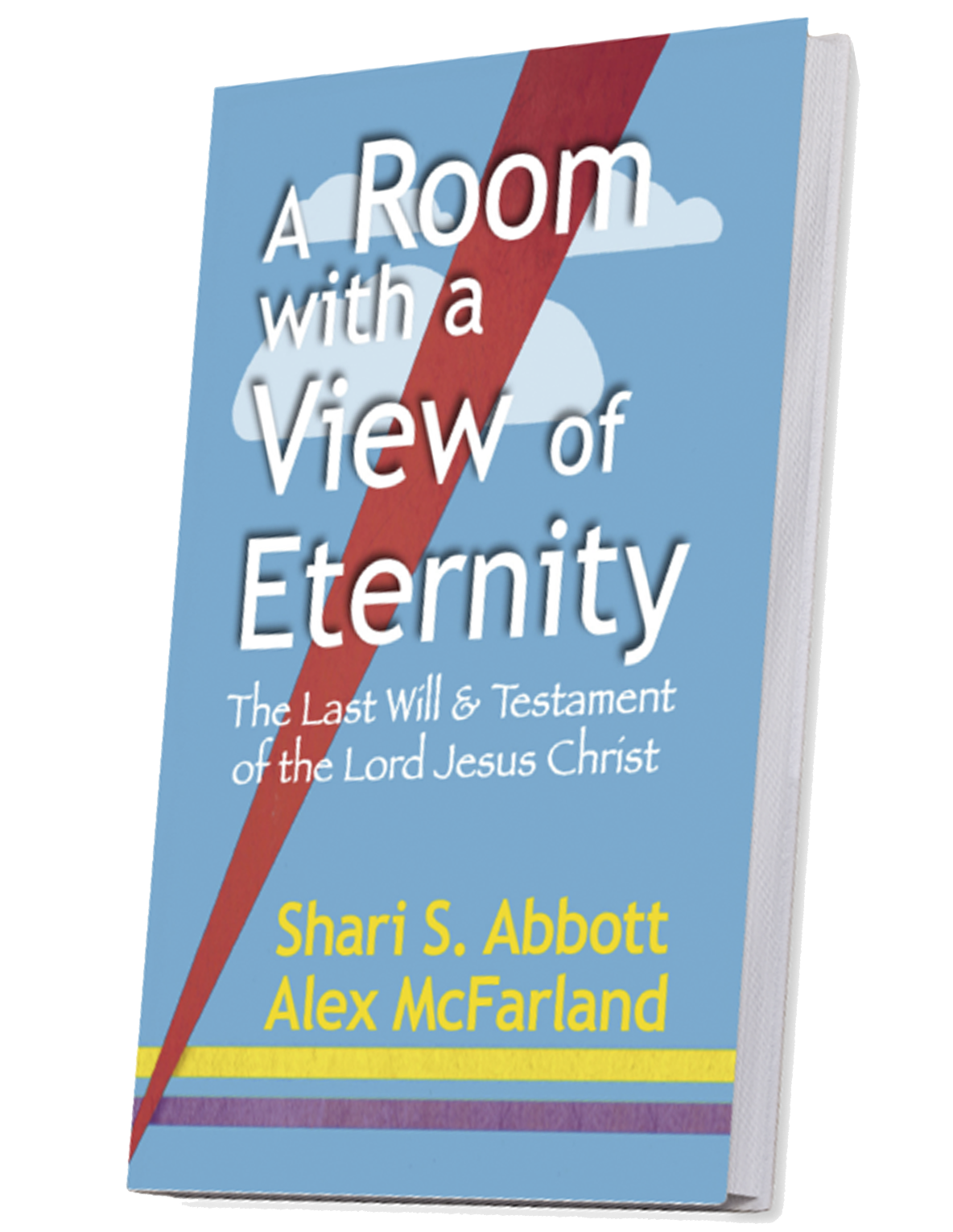 A Room with a View of Eternity—The Last Will & Testament of Jesus Christ
Take a seat at the Master's table. Learn about the riches He gives to all who are His. This book will bless and encourage you, give you hope, and help you live in the joy of your salvation and the riches of Christ that are yours.
The Top Ten Got Questions? in 2020
This is not a Got Questions? article. But it's so popular it ranked among the top pages viewed:

More Popular Got Questions & Articles
Was Jesus CRUCIFIED on Wednesday, Thursday, or Friday?
Where did OT Saints go at death? ABRAHAM'S BOSOM? 
If BAPTIZED as an Infant, Do I Need to Be Re-Baptized?
What Does it Mean to Be A CHILD OF GOD?
Which OT Book Did JESUS QUOTE Most Often?
How Did the Wise Men Know This Was the Messiah and KNOW TO FOLLOW HIS STAR?
What Did Jesus Say About HEAVEN (and HELL)?
How long did JOB SUFFER?
Three Heavens? Where is the THIRD HEAVEN?
What are the "I Will " STATEMENTS of Satan, God, and Jesus?
SIN, INIQUITY, TRANSGRESSION? How are they different?
Should we call HIM JESUS? Or Yahweh? Or Yeshua?
Is Satan's Real Name LUCIFER?
JESUS WEPT. Why? 
Is There a Remez (HIDDEN MESSAGE ) in Revelation 7? Why is Dan Missing?
Is It a Sin to Drink ALCOHOL?
Is SUICIDE an Unforgivable Sin?
Something ALL Christians must know:  IVDARR
TOP TEN Videos from Reasons for Hope* Jesus
*****************