Do you agree that the real reason to avoid tattoos is that it is a poor testimony to the eternal truth and urgency of biblical prophecy?
Answer
The person who submitted the above question said she was taught that…. "Christians should avoid allowing any permanent mark to be made in his/her body as a reminder and a testament to the warning given in The Revelation of John, that in the End Times, people will accept the Mark of the Beast, and that will preclude or negate Salvation."
The question is not saying that a tattoo is (in our day) the mark of the beast, but rather that a tattoo is a "poor testimony to eternal truth and urgency of biblical prophecy?"  And also that a tattoo is a "reminder" and a testimony ("testament") to what we are told in the book of Revelation.
A  Reminder
A reminder is something that brings to mind, or causes someone to remember something.  An unmarked body might bring to mind the teaching that our bodies are temples of the Holy Spirit (1 Corinthians 6:19). With this understanding, we should also consider how we adorn our bodies (clothing, piercings, hair styles and color, makeup for women, etc).  We should also consider how we present our bodies (emotionally composed, kind and welcoming, or angry, abusive, foul mouthed, etc).
However, a reminder is something tangibly seen or heard. It seems not very likely that the absence of a tattoo would take the mind captive…not when there are so many visually seen things that capture our attention.
So to answer the question, an unmarked body could possibly be a reminder of future prophecy.  But so also could a tasteful tattoo.
A Testimony
A testimony is defined as: a formal written or spoken statement, especially one given in a court of law.
Since an unmarked body would be a testimony of silence, it really doesn't fit the definition, nor would it be very effective.  And one might argue that a tattoo of a cross or other religious symbol, if done tastefully, would "speak" much louder.  It could even be a means to open a conversation and testify for the Lord. Or it could be used to discuss end-times events and then turn the conversation to one of spiritual importance.
To mark or not to mark?  That is the question.
We are to be a light to a lost and dying world (Matthew 5:14), so we want people to find us welcoming by both our words and our appearance.  It's hard to say that an unmarked body is a testimony, but let's consider the flip side of the question and ask, is a marked body a testimony?
I think we can all agree that tattoos make a statement.  Careful consideration should be given to what a tattoo "says" and to whom it "speaks."  Also consider "when" it is "speaking."  By that I mean, what does it say about one's beliefs today, and what will it say in five, ten, or more years from now?  The permanency of tattoos should always be a major factor in making a decision to get one.
There's no denying that some tattoos would be considered sinful (by God and by other people).  To make myself perfectly clear, I'm speaking of those that glorify and "proclaim" an unbiblical message, and of course those that have demonic subject matter.  Anything that dishonors God is sinful.  But there's also the "grey area" where judgment is required…specifically tattoos that are neutral or those that reflect God-honoring messages.  Again, it depends more on the heart and what the motivation is for getting a tatoo.
Once again, the answer to this question is highly individualistic and can only be answered when considering many factors.  For more information read the additional articles listed below.
With Personal Liberty is Personal Responsibility
Christ has given us the gift of eternal life and the assurance that we are forever secure.  Whatever we do, right or wrong, we will not earn more or less of His love.  He loves us.
We have a liberty to live our lives, knowing that all of our sins were paid for by Christ and are forgiven (past, present and future sins).  With that freedom comes great responsibility.  A responsibility to respond.  And with the knowledge of all that Jesus has done for us, and the joy we have in knowing we are forever saved, we should always desire to honor Him.  Remember that Christ has also given us His Spirit to lead and direct us and to help us in making God-honoring choices.
Therefore trust, that through the study of God's Word and through prayer, the Holy Spirit will lead and direct you to use your freedom to glorify God.  Let all of your decisions be rooted in gratitude to Jesus and guided by HisHoly Spirit.
Now we have received, not the spirit of the world, but the spirit which is of God; that we might know the things that are freely given to us of God. 1 Corinthians 2:12 
Let's focus our eyes on Jesus and devote our hearts to him, and go forth and be a testimony for Him …with or without a tattoo.
<*}}}><
Jesus is the Reason this Ministry Exists
At  Reasons for Hope* Jesus, we are committed to equipping, encouraging, and empowering Christians to know Jesus better, love Him more, and share their faith. We also reach the lost through our Salvation Page. 
With your support, we can continue to provide valuable resources and engaging content.  Please join us in our mission by donating today. Your generous contribution helps us expand our outreach of sharing biblical truths and hope in Jesus.  Thank you for your kindness and for being an integral part of our mission.
***A Hidden Message in Psalm 23?***  
Hidden in the six verses of Psalm 23 are 11 names for Jesus.
When you subscribe to our newsletter, we'll send you
The Names of God in Psalm 23 PDF
that reveals all 11 names and Scripture verses of comfort and hope (link will be sent in your confirmation email).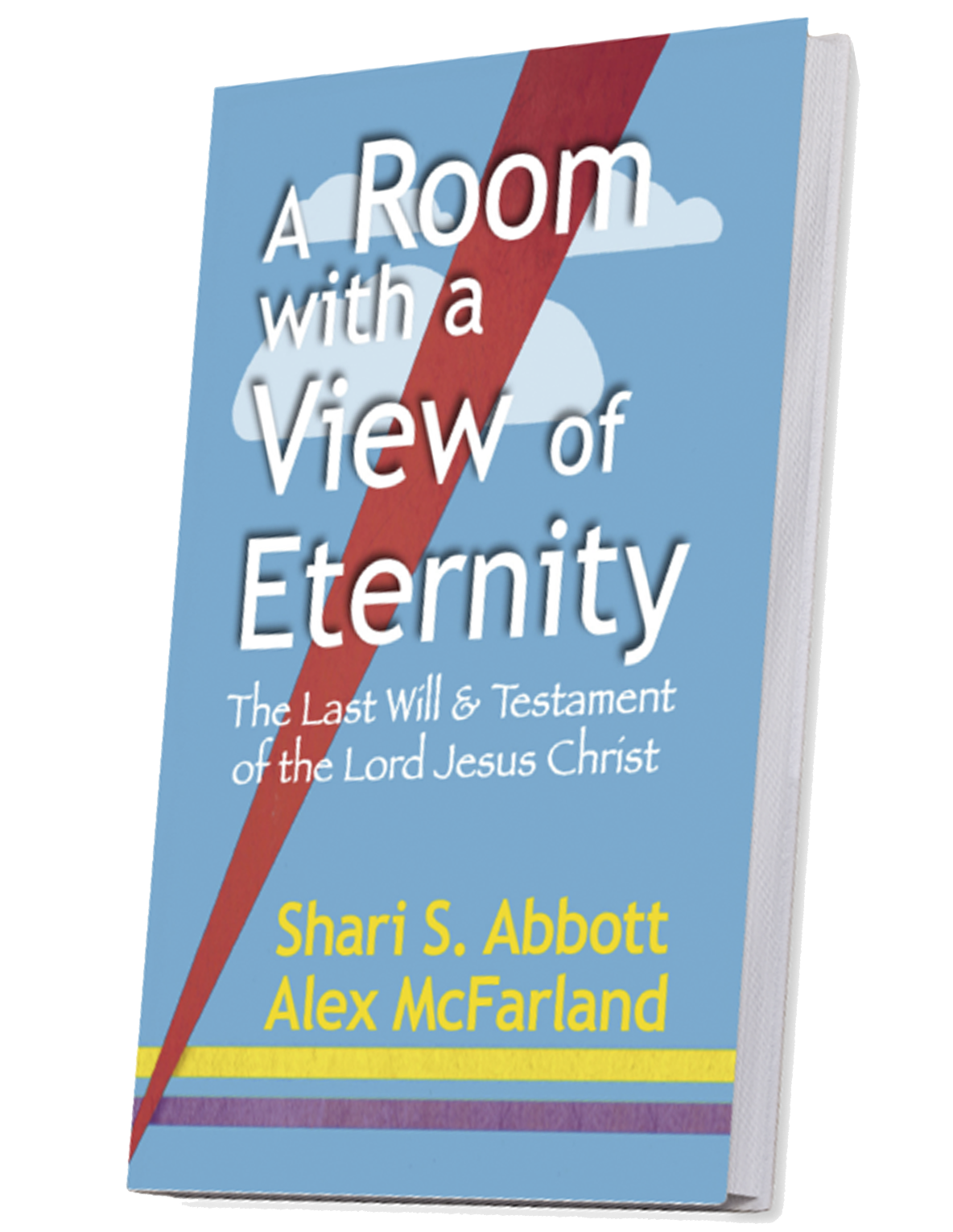 A Room with a View of Eternity—The Last Will & Testament of Jesus Christ   Take a seat at the Master's table. Learn about the riches He gives to all who are His. This book will bless and encourage you, give you hope, and help you live in the joy of your salvation and the riches of Christ that are yours.