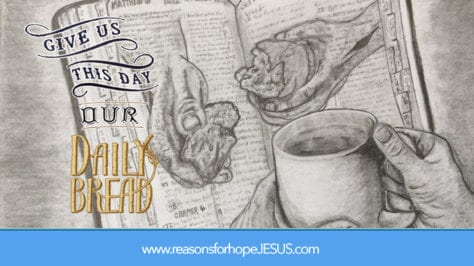 Daily Bread Devotions by Chuck Myer  Daily Bread Archive | Sign up for our resources
From First John we read,
 
"These things I have written to you concerning those who try to deceive you" (I John 2:26 – NKJV)
 
The little epistles of John, are letters from the apostle John, the one known traditionally as, "The Son of Thunder." They are small letters but powerful ones, written for a reason, the Holy Spirit moving John along to write what He would have believers in Christ know regarding established truths of the Christian faith. 
 
Great deception was occurring during John's time and God's truth was being challenged at every turn. The Gnostics (their heresy still very prevalent today under a new title: The New Age Movement) were especially active during this period in spreading their false teaching and the Spirit knew what was needed to be passed onto believers so that they could combat their lies. So John penned his little letters to professing disciples of Christ, letters meant to accomplish specific things. 
 
Such letters are just as important to us today as they were to the church then, for false teachers and false teaching abound, being evident at every turn, the chief Liar, Satan, working aggressively to undermine God's truth.  
 
So, we have letters of intent . . . . letters intending to,
 
ESTABLISH TRUTH – "And these things we write to you that your joy may be full" (I John 1:4 – NKJV) – There is no "joy" if one is in a confused state, if a person is perplexed as to what they believe. Joy comes in knowing the truth and knowing that one is walking in the truth, ordering their behavior just as Christ has commanded.  
John wrote in his second epistle – "I rejoiced greatly that I have found some of your children walking in truth" (II John 4 – NKJV) . . . "I have no greater joy than to hear that my children walk in truth" (III John 4 – NKJV). Joy for the apostle John was knowing that God's "children" were "walking in truth," that they were not wavering in their faith. Don't you experience a great "joy" when you know that a brother or sister in Christ is grounded in the "truth?" I know I do! (READ: John 15:1-11)
 
Letters of intent . . . intending to, 
 
WARN BELIEVERS of those "who try to deceive you." The truths in John's letters were intended by the Holy Spirit to equip the believer to oppose false teaching with the "truth." 
John wrote in his second epistle – "For many deceivers have gone out into the world . . ." (II John 7 – NKJV). The concern for the body of Christ that the Holy Spirit has is that they be aware that there are "many deceivers . . . in the world," and that it is imperative that the church recognize them, using the "truth(s)" of the written Word to thwart their teachings.
 
Letters of intent . . . . intending to,
 
ESTABLISH DOGMATICS AND ABSOLUTES, not opinions. 
Note – "If we say that we have fellowship with Him, and walk in darkness, we lie and do not practice the truth . . . If we say that we have no sin, we deceive ourselves, and the truth is not in us . . . if we say that we have not sinned, we make Him a liar, and His word is not in us . . ." (I John 1:6, 8, 10 – NKJV)
In contrast – Now by this we know that we know Him, if we keep His commandments . . . He who says he abides in Him ought himself also to walk just as He walked . . ." (I John 2:4, 6 – NKJV). Certain practices and  beliefs are evidence of those who "walk in darkness" while other practices and beliefs are evidence of those who "know" Christ and "abide in Him."
 
The letters of John are letters of intent. They are intended to be tests of truth that we might "know" the "truth" and "know Him" who is the "truth" and be able to combat the "many deceivers" who are in "the world."  
 
Have a good day brethren . . . and as you walk get into the letters of John. Read them, study them, for they will equip you to stand firm in the truth in this present time in which you and I live.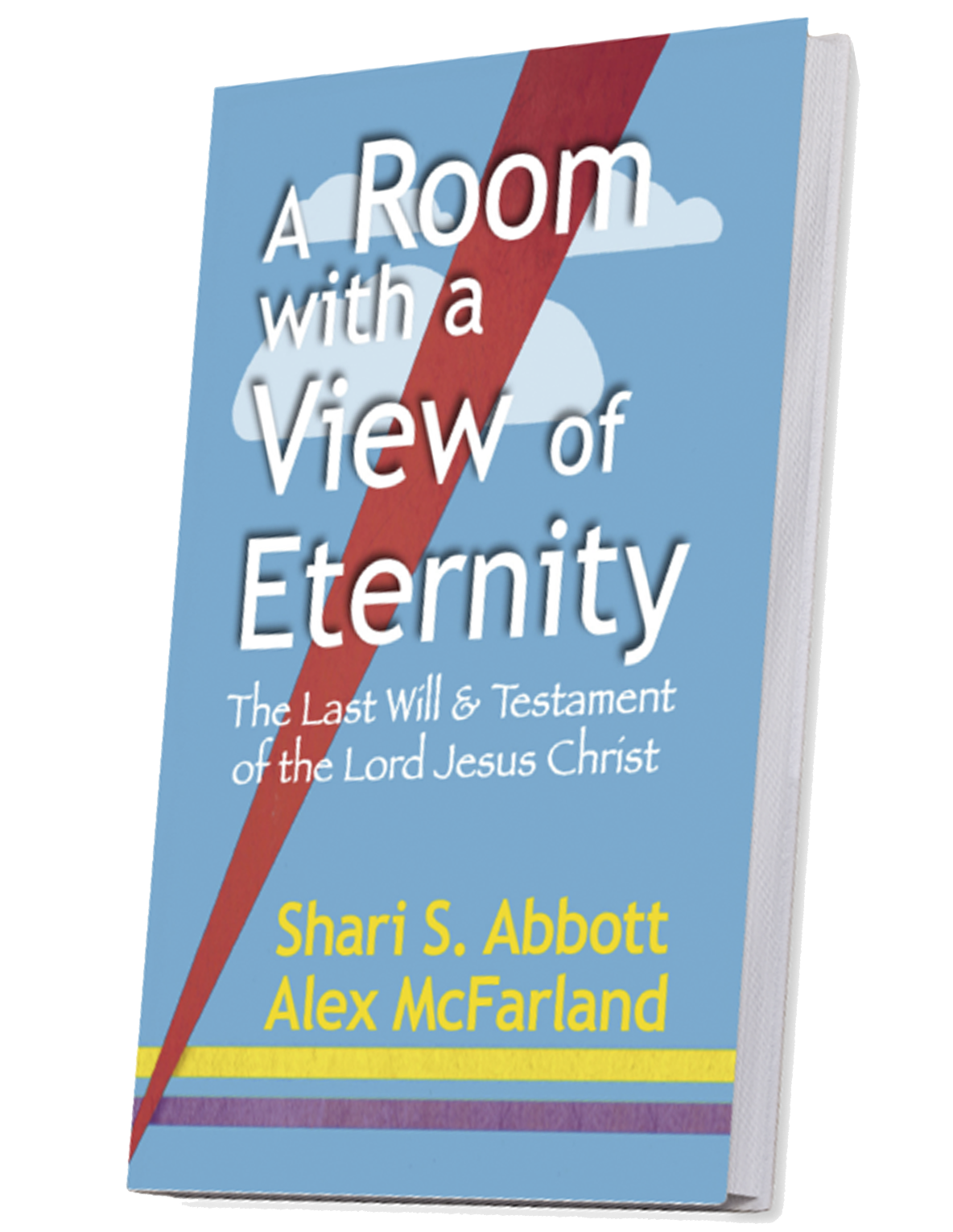 A Room with a View of Eternity—The Last Will & Testament of Jesus Christ
Take a seat at the Master's table. Learn about the riches He gives to all who are His. This book will bless and encourage you, give you hope, and help you live in the joy of your salvation and the riches of Christ that are yours.
The Top Ten Got Questions? in 2020
This is not a Got Questions? article. But it's so popular it ranked among the top pages viewed:

More Popular Got Questions & Articles
Was Jesus CRUCIFIED on Wednesday, Thursday, or Friday?
Where did OT Saints go at death? ABRAHAM'S BOSOM? 
If BAPTIZED as an Infant, Do I Need to Be Re-Baptized?
What Does it Mean to Be A CHILD OF GOD?
Which OT Book Did JESUS QUOTE Most Often?
How Did the Wise Men Know This Was the Messiah and KNOW TO FOLLOW HIS STAR?
What Did Jesus Say About HEAVEN (and HELL)?
How long did JOB SUFFER?
Three Heavens? Where is the THIRD HEAVEN?
What are the "I Will " STATEMENTS of Satan, God, and Jesus?
SIN, INIQUITY, TRANSGRESSION? How are they different?
Should we call HIM JESUS? Or Yahweh? Or Yeshua?
Is Satan's Real Name LUCIFER?
JESUS WEPT. Why? 
Is There a Remez (HIDDEN MESSAGE ) in Revelation 7? Why is Dan Missing?
Is It a Sin to Drink ALCOHOL?
Is SUICIDE an Unforgivable Sin?
Something ALL Christians must know:  IVDARR
TOP TEN Videos from Reasons for Hope* Jesus
*****************