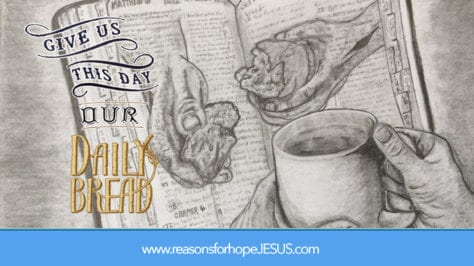 Daily Bread Devotions by Chuck Myer  Daily Bread Archive | Sign up for our resources
From the psalms we read,
"In God is my salvation and my glory; the rock of my strength, and my refuge, is in God" (Psalm 62:7 – NKJV)
I have spent much time over the recent months praying for those who are afflicted. It has been specific prayer, for a young boy with cancer, a young girl who needs a new heart, a man who needs a kidney, a man who is dying from cancer, the sister of a brother in the Lord who has just had surgery for colon cancer, a lady who has leukemia . . . and also praying for the moms and dads, the spouses, and the many family members, all those that must face these real-life situations with one another. At times I am at a loss for words on their behalf . . . the storms of life are great indeed!
 
There is an old hymn, the text of which was written by Vernon J. Charlesworth and later adapted by Ira Sankey. Sankey, a beloved gospel singer and composer, who was associated with D. L. Moody, ended up putting the words to music. I believe the verses of this old hymn speak well to the storms . . . 
"the Lord's our Rock, in Him we hide,

 

A shelter in the time of storm;
Secure whatever may be – tide,

 

A shelter in the time of storm.
(Refrain)
Mighty rock in a weary land
Cooling shade on a burning sand;
Faithful guide for the pilgrim band,
A shelter in the time of storm.
A shade by day, defense by night,

 

A shelter in the time of storm;

 

No fears alarm, no foes affright,
A shelter in the time of storm
O Rock divine, O Refuge dear,
A shelter in the time of storm;
Be Thou our helper ever near,
A shelter in the time of storm."
 
And to the refrain . . .  
I have encountered storms in my life but nothing like the folks I have mentioned are experiencing. My heart is heavy for them, for they are "in the . . . storm," and their life is being lived out in what to them is "a weary land." When our health is severely affected this old world truly is "a weary land." 
 
It is my prayer that "Jesus" would be their "Rock" as they deal with their "storms" this side of heaven. And if we are to be afflicted, let it also be true of us, that "Jesus" would be our "shelter in the time of storm."
 
Have a good day. . . and be sure of this, that one day complete healing will take place. In His presence, in our heavenly home, there will be no more storms.
Take a minute to listen and reflect on the words of this hymn.  Let's not forget the words of the hymns sung by our forefathers in the faith.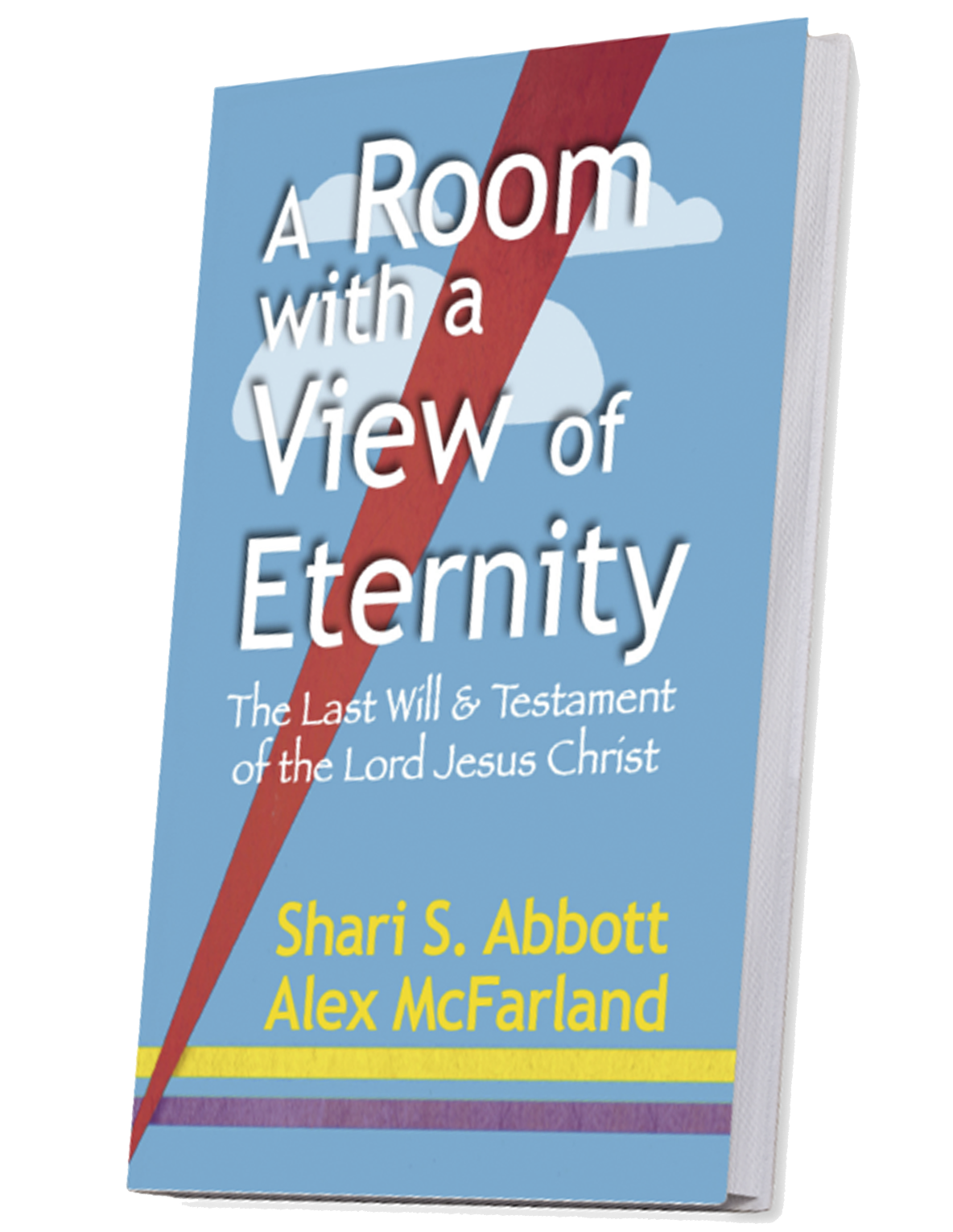 A Room with a View of Eternity—The Last Will & Testament of Jesus Christ
Take a seat at the Master's table. Learn about the riches He gives to all who are His. This book will bless and encourage you, give you hope, and help you live in the joy of your salvation and the riches of Christ that are yours.
The Top Ten Got Questions? in 2020
This is not a Got Questions? article. But it's so popular it ranked among the top pages viewed:

More Popular Got Questions & Articles
Was Jesus CRUCIFIED on Wednesday, Thursday, or Friday?
Where did OT Saints go at death? ABRAHAM'S BOSOM? 
If BAPTIZED as an Infant, Do I Need to Be Re-Baptized?
What Does it Mean to Be A CHILD OF GOD?
Which OT Book Did JESUS QUOTE Most Often?
How Did the Wise Men Know This Was the Messiah and KNOW TO FOLLOW HIS STAR?
What Did Jesus Say About HEAVEN (and HELL)?
How long did JOB SUFFER?
Three Heavens? Where is the THIRD HEAVEN?
What are the "I Will " STATEMENTS of Satan, God, and Jesus?
SIN, INIQUITY, TRANSGRESSION? How are they different?
Should we call HIM JESUS? Or Yahweh? Or Yeshua?
Is Satan's Real Name LUCIFER?
JESUS WEPT. Why? 
Is There a Remez (HIDDEN MESSAGE ) in Revelation 7? Why is Dan Missing?
Is It a Sin to Drink ALCOHOL?
Is SUICIDE an Unforgivable Sin?
Something ALL Christians must know:  IVDARR
TOP TEN Videos from Reasons for Hope* Jesus
*****************