Some Christians say that the faith needed to believe in Jesus is a gift from God. Jonathan Edwards, an 18th-century Presbyterian preacher and theologian, is quoted as having said, "You contribute nothing to your salvation except the sin that made it necessary." Many have repeated his words as a way to support the idea that we are not able to be saved unless God gives us the faith to believe. But is that true?  Does God give saving faith? And does that mean He gives it to some and not to others?
Ephesians 2:8 is often used to support the idea that faith to believe is God-given:  For by grace are ye saved through faith; and that not of yourselves: it is the gift of God.
Some say that both the grace and the faith mentioned in this verse are gifts.  Others say the verse refers to grace alone as the gift of salvation.  Note that the verse says, "You are…saved by grace…it is the gift of God. The verse does not say, you are saved by faith, it is the gift of God.  Nor does it list the two in unity.  It does not say, by grace are you saved [and by] faith…[those are gifts] of God.  It says, "by grace" and "through faith."
It should be noted that most who believe God gives people the faith to believe unto salvation hold to a Calvinism teaching on the doctrine of election (Read: What is Election?). Calvinism teaches that God "elects"  (chooses) those whom He will save; and therefore, He chooses to whom He will give saving faith. 
Monergism vs Synergism
Election, according to Calvinism, is also referred to as monergism. That means only one person (God) is involved in the salvation of man.  Reflecting on Jonathan Edward's statement (he was a Calvinist), Calvinists say that man has absolutely nothing to bring to his salvation, therefore even the faith to believe must be given by God. Calvinists believe that since God has chosen those whom He will save, He will give them the faith they need to believe and, at some point in their lives, they will believe in Jesus.
On the other hand, synergism is the belief that man must make a free-will choice to repent and trust in Jesus. Then, as a result of that choice, God's saving grace is received. Synergists hold that while God offers His saving grace to all people, He will not force anyone to take His free gift of saving grace.  Therefore, it is through one's personal faith that one must choose to believe or choose to not believe. Synergism says faith is a free-will, personal decision, resulting from a progression of three things: 1.received knowledge, 2. intellectual belief, and 3.heart-felt trust (Read: What is Faith? How do I get it? How do I grow it?).  
Opposing Views
Monergism refutes synergism by saying: if faith is not given to man as a gift from God, then it is a work of man to repent and trust in Christ and no one is saved by any kind of works. This is not biblically supported. While it is true that no one is saved by their works, choosing to repent and trust in Jesus is not a work. It is a reasoned choice that comes from the heart and the mind. It is a response to the revelation of who Jesus is and what He has done, And it reflects an understanding of one's personal need for a Saviour.
Synergism refutes monergism saying: if God must give sinners the faith to believe, then He must choose to give it to some and withhold it from others. That would be in opposition to God's attribute of being just (Rom 3:26). And, it would be in conflict with His revealed desire that all be saved (2 Pet 3:9). God is just and God loves the whole world. Therefore, everyone must have an opportunity to make a free-will choice to trust in Jesus and be saved.
It's not the faith to believe that is given by God, it's the knowledge needed to choose to believe that God gives. He gives it through the revelation of who He is and what He has done.  And again, He give it to all, so all can make an informed and conscious choice to believe or to not believe.
How Does God Increase Our Faith in Sanctification?
After justification comes sanctification, which is the process of growing in faith and living the Christian life. (Read What you need to know about Sanctification & Glorification). In a believer's sanctification journey, God increases one's faith in the same way that He fueled their ability to make an informed choice to believe.  God increases faith by revealing more of Himself through His creation and His Word. But even in sanctification believers have a free-will choice.  They choose to receive the knowledge God reveals, believe the knowledge they have received, and then trust in what they know and believe, or they choose to suppress or reject it.
The Key Point
God has freely graced all people of all times and in all places with the sufficient knowledge needed to make a free-will choice to believe and trust. Even those who have never heard the name of Jesus can "see" Him (have knowledge of Him) by the revelation God has given in creation (Ro 1:19-20). So all are without excuse.  Share the knowledge of who Jesus is and what He has done with all people.  
<*}}}><
Jesus is the Reason this Ministry Exists
Thank you to all who contributed in 2020. Your generosity is a blessing and encouragement to us.  We did not meet expenses in 2020 and still need your help to continue our global outreach in 2021.  Our mission is to glorify God by equipping, encouraging, and empowering YOU to understand the Bible and grow in faith. If our online resources have blessed you, we hope you will support Reasons for Hope* Jesus. Our ministry outreach has grown significantly and. . .
Please support Reasons for Hope* Jesus with a donation of $5, $10, $20, or more. A donation of any amount is needed and greatly appreciated.
CLICK TO DONATE
to Reasons for Hope*Jesus(a 501c3 Ministry)
Use a Credit Card or PayPal for safe, secure giving.
***A Hidden Message in Psalm 23?***  
Hidden in the six verses of Psalm 23 are 11 names for Jesus.
When you subscribe to our newsletter, we'll send you
The Names of God in Psalm 23 PDF
that reveals all 11 names and Scripture verses of comfort and hope (link will be sent in your confirmation email).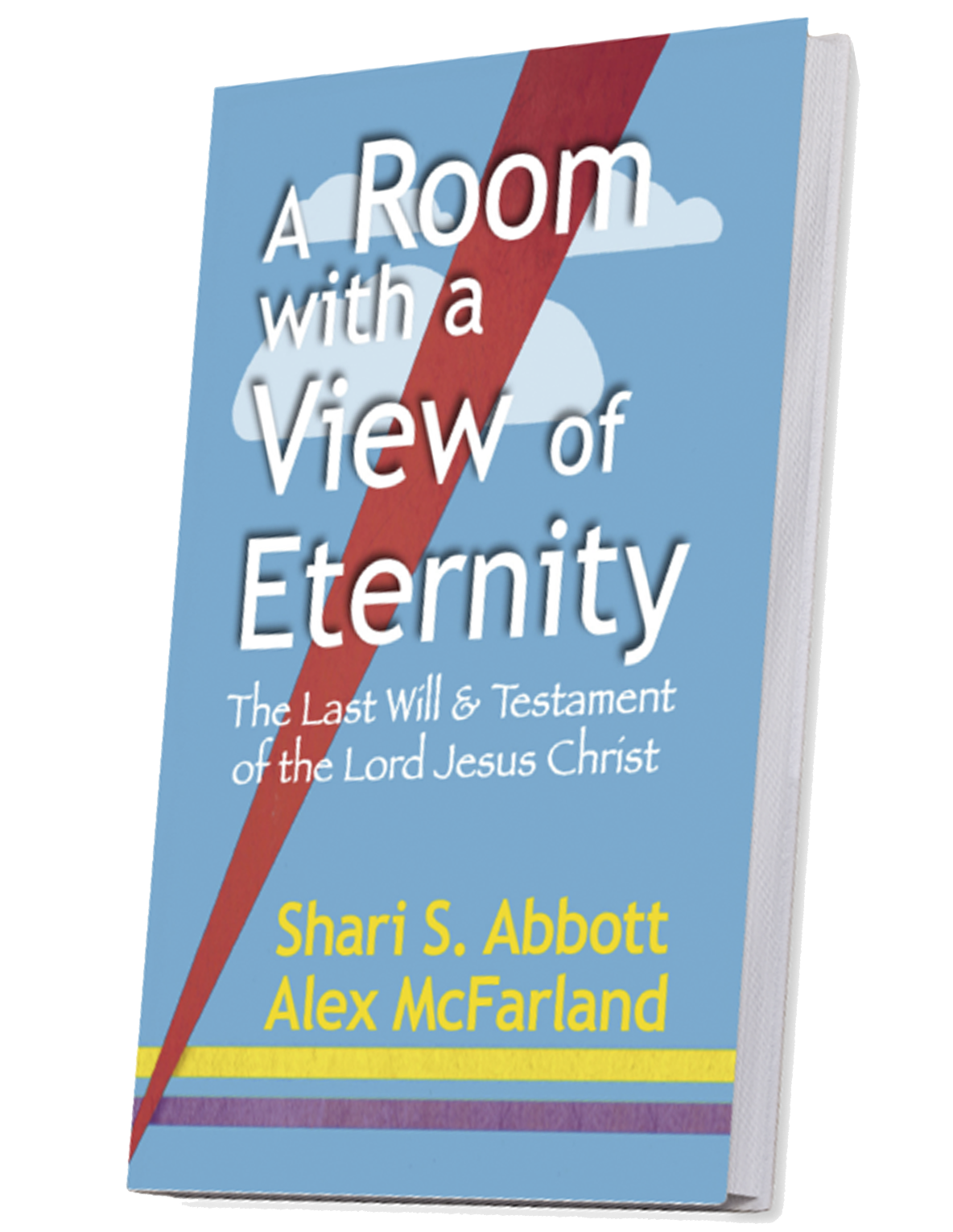 A Room with a View of Eternity—The Last Will & Testament of Jesus Christ
Take a seat at the Master's table. Learn about the riches He gives to all who are His. This book will bless and encourage you, give you hope, and help you live in the joy of your salvation and the riches of Christ that are yours.
Top Ten  in 2019
More Popular Questions & Articles:
If BAPTIZED as an Infant, Do I Need to Be Baptized Again?
How was Jesus Like a Worm? What's the CRIMSON (OR SCARLET) WORM? Psalm 22
Is Satan's Real Name LUCIFER? Or Should We Call Him Satan?
What is the Significance of the Wise Men's THREE GIFTS? And were they kings? 
Was Jesus CRUCIFIED on Wednesday, Thursday, or Friday?
The Names of Jehovah hidden in Psalm 23! This will surprise you!
What Did Jesus Say About HEAVEN (and HELL)?
JESUS WEPT. Why? And…it's not the shortest verse in the Bible!
Is There a Remez (HIDDEN MESSAGE ) in Revelation 7? Why is Dan Missing?
What Does it Mean to Be A CHILD OF GOD?
Why Is PRAYER Important?
Is SUICIDE an Unforgivable Sin?
Something ALL Christians must know:  IVDARR
Our Top Three Videos
Christian Version of Leonard Cohen's HALLELUJAH
Memorial Day BAGPIPES TRIBUTE: Amazing Grace
RISE AND SHINE and Give God the Glory, Glory!

Help us spread the good news and saving grace of the Lord Jesus Christ.
Please tell your friends about ReasonsforHopeJesus.com. If you have a website or blog, please link to ReasonsforHopeJesus.com.   All resources on this site © Reasons for Hope* Jesus --  click for Republication Permissions or contact hope@reasonsforhopeJesus.com