Scroll Down for the Video
Thanksgiving is approaching fast.  Especially at this time of year, we pause to think about our lives.  We consider all that we have to be thankful for.  It's a good time to examine our lives and consider the choices we make that bring blessings and also those that are harmful and some even sinful.
Let's use an illustration to examine our lives.  Think of a water glass as representing your life.  The "water" that fills the "glass" is that which fills your life.  Now think about the "water."  Is it clean, fresh water? Or is it muddy water?  We all make choices about the kind of "water" that fills our "glass."
Acceptance or rejection
Approval or condemnation
Blessings or misfortunes
Boldness or timidity
Cheer or misery
Comfort or torment
Consolation or affliction
Contentment or anguish
Devotion or disregard
Discretion or indiscretion
Enthusiasm or indifference
Faithfulness or apostasy
Fellowship or enmity
Fidelity or disloyalty
Friendship or estrangement
Knowledge or ignorance
Love or heartache
Gentleness or hardness
Godliness or godlessness
Good fortune or calamity 
Goodness or corruption
Graciousness or conditionality 
Health or sickness
Holiness or wickedness
Honor or dishonor
Hope or despair
Humility or pride
Joys or troubles
Meekness or arrogance
Obedience or sin
Orthodoxy or heresy
Passion or apathy
Peace or conflict
Piety or impiety
Prosperity or poverty
Purity or impurity
Regard or neglect
Relief or trauma
Respectfulness or disrespect
Reverence or irreverence
Right or wrong
Righteousness or blasphemy
Sincerity or insincerity
Successes or failures
Tenderness or roughness 
Thoughtfulness or thoughtlessness
Truth or lies
Wisdom or stupidity
Worship or neglect
A Choice
You get the idea. The question is not whether your "glass" (your life) is half empty or half full. The real question is, what fills your glass?
We all choose what fills our glass. 
 Watch this short video and be inspired by knowing that because you are in Christ your glass is always half filled with exactly what you need. In Christ, we have everything we need.  So we should always give thanks for our "glass" and praise our God.  We should always let His fullness in our "glass" direct that which fills the rest.  
I will praise the name of God with a song, and will magnify Him with thanksgiving. Ps 69:30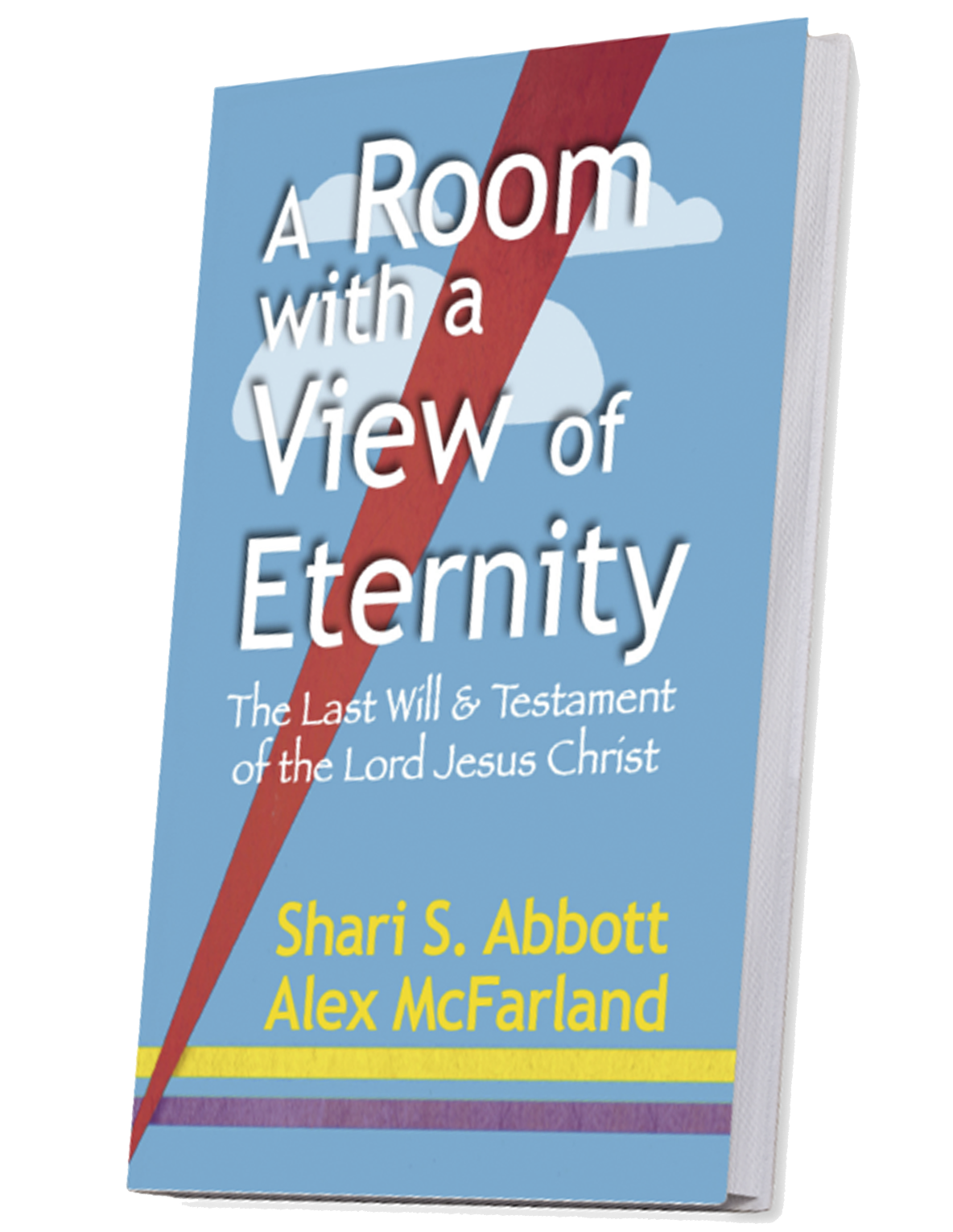 A Room with a View of Eternity—The Last Will & Testament of Jesus Christ
Take a seat at the Master's table. Learn about the riches He gives to all who are His. This book will bless and encourage you, give you hope, and help you live in the joy of your salvation and the riches of Christ that are yours.
About Lent
***Lent: 40 Titles for 40 Days (Download NOW: 40 Titles for Lenten Devotions)
What is Lent? Should I Give Up Something? (Article and Video)
This Time Called Lent (Video)
Prepare for Lent (Video)
Lent Reflections (Video)
How Should You Observe Lent? (Article)
How Should You Observe Lent? (Reflect and Prepare short video)
Have You Sat At The Master's Table? (John 13-17) 
About Holy Week
Palm Sunday
Blessed is the King -- A Palm Sunday video
Hosanna -- Palm Sunday (Jesus Wept) (video)
Walking with Jesus – Tested by the Chief Priests and Elders
The Last Supper
What is Maundy Thursday?  The Basin & The Towel
Maundy Thursday until Easter Sunday (video)
What's your Judas experience? The Pain of Betrayal
What Do We Know about Judas? This Might Surprise You.
Crucifixion Day
Was Jesus crucified on Wednesday, Thursday, or Friday?
Thursday Crucifixion? Do these two reasons "nail" it?
Why do we call it good [Friday]?
Were you there when they crucified my Lord?
How is Jesus Like a Worm? What's the Crimson Worm? A Remez In Psalm 22?
Who do you need to reconcile with today?
Who Killed Jesus?
Since Jesus was the Passover LAMB, Why Didn't God Provide a Lamb in Genesis 22?
Did Pilate Proclaim Jesus to be God?
Was Jesus Forsaken by His Father?
The centurion's song from the foot of the cross: "Surely This Was a Righteous Man"
Journey to the Cross: Maundy Thursday and Good Friday
How Do We Know Psalm 22 Is About The Cross?
Three Days in the Heart of the Earth
The Days of Darkness 
Sadness and Despair: The Darkest Days of All Time
Obituary of Jesus: Body Stolen or Risen? What do you say?
About Easter and Resurrection Life
Because He Lives, I Can Face Tomorrow (video)
Christ the Lord is Risen Today, Alleluia  (video)
A Place in the Sun (Son) (video)
You'll Never Walk Alone (video)
How to Close Your Eyes and Really SEE Jesus!
Open Your Eyes to The Full Gospel
Are you glad to see Jesus?
Ponder the Prophecies of Jesus' Mission (video and downloadable file)
What If We Skipped Easter This Year?
He's back….and it changed everything!
The Lord is Risen Indeed! Hallelujah!
Because He Rose: The resurrection changed everything!  (video)
What's the Meaning of the Folded Napkin in the tomb?
Keep Easter Alive in Your Heart: He Came Back (video)
The Only Soul-Saver, Sin-Forgiver, Chain-Breaker, Pain-Taker, Way-Maker, Hope-Giver: Jesus
Keep Looking Up
Praise God, He's Alive
Christian Internet Forwards? The Rest of "The Birdcage" Story? (video)
Ways to Glorify God - Bookmark
Watch NOW...You will be blessed.
Jesus is the Reason this Ministry Exists
Thank you to all who contributed in 2020. Your generosity is a blessing and encouragement to us.  We did not meet expenses in 2020 and still need your help to continue our global outreach in 2021.  Our mission is to glorify God by equipping, encouraging, and empowering YOU to understand the Bible and grow in faith. If our online resources have blessed you, we hope you will support Reasons for Hope* Jesus. Our ministry outreach has grown significantly and. . .
Please support Reasons for Hope* Jesus with a donation of $5, $10, $20, or more. A donation of any amount is needed and greatly appreciated.
CLICK TO DONATE
to Reasons for Hope*Jesus(a 501c3 Ministry)
Use a Credit Card or PayPal for safe, secure giving.
***A Hidden Message in Psalm 23?***  
Hidden in the six verses of Psalm 23 are 11 names for Jesus.
When you subscribe to our newsletter, we'll send you
The Names of God in Psalm 23 PDF
that reveals all 11 names and Scripture verses of comfort and hope (link will be sent in your confirmation email).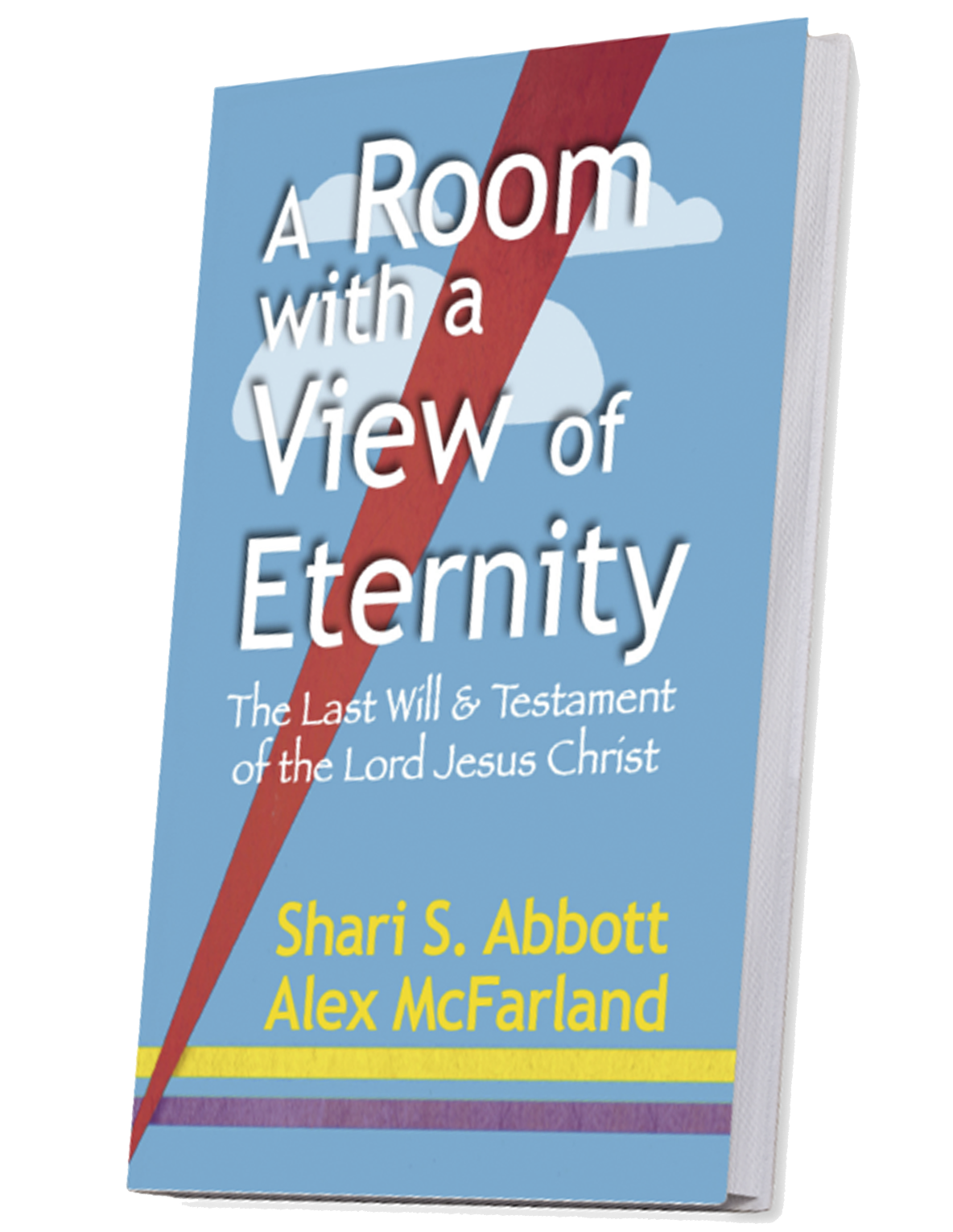 A Room with a View of Eternity—The Last Will & Testament of Jesus Christ
Take a seat at the Master's table. Learn about the riches He gives to all who are His. This book will bless and encourage you, give you hope, and help you live in the joy of your salvation and the riches of Christ that are yours.
The Top Ten Got Questions? in 2020
This is not a Got Questions? article. But it's so popular it ranked among the top pages viewed:

More Popular Got Questions & Articles
Was Jesus CRUCIFIED on Wednesday, Thursday, or Friday?
Where did OT Saints go at death? ABRAHAM'S BOSOM? 
If BAPTIZED as an Infant, Do I Need to Be Re-Baptized?
What Does it Mean to Be A CHILD OF GOD?
Which OT Book Did JESUS QUOTE Most Often?
How Did the Wise Men Know This Was the Messiah and KNOW TO FOLLOW HIS STAR?
What Did Jesus Say About HEAVEN (and HELL)?
How long did JOB SUFFER?
Three Heavens? Where is the THIRD HEAVEN?
What are the "I Will " STATEMENTS of Satan, God, and Jesus?
SIN, INIQUITY, TRANSGRESSION? How are they different?
Should we call HIM JESUS? Or Yahweh? Or Yeshua?
Is Satan's Real Name LUCIFER?
JESUS WEPT. Why? 
Is There a Remez (HIDDEN MESSAGE ) in Revelation 7? Why is Dan Missing?
Is It a Sin to Drink ALCOHOL?
Is SUICIDE an Unforgivable Sin?
Something ALL Christians must know:  IVDARR
TOP TEN Videos from Reasons for Hope* Jesus
*****************