In our time of sound bites and video clips, the attention span of many is growing shorter and shorter.  "Give it to me fast.  Make it brief."  That seems to be what people want.  
As Christians, we know the depths of the gospel are anything but brief. The longer we read the Bible the deeper, richer, and more fulfilling its words become. Fast and brief is of less desire, and we are willing to spend time to get a better understanding.  That said, short summaries are good too. And a "road map" can be helpful in guiding our way.
"Road Maps" of the Gospel
We have covered the "Road Maps to Salvation" found in Romans, John, and Revelation (Read: What are the Roads to Salvation? Romans Road, John Road, Revelation Road?). Today, we add one more.  It is a "road map" from the apostle Paul, and it offers the assurance of salvation for those who already belong to Jesus.  And it's confirmed by the apostle John.
Paul's "Road Map" for the Church
Paul wrote to the Church for many reasons. He wrote to give them sound doctrine, the conviction of sin, correction for turning from sin, instruction for righteous living, about many issues specific churches faced, and much more.  One of those things was to assure them of their eternal life, i.e. the security of their salvation.  In his letter to the Colossians, he wrote…
"the mystery which has been hidden from ages and from generations, but now has been revealed to His saints. …God willed to make known what are the riches of the glory of this mystery among the Gentiles: which is Christ in you, the hope of glory." (Col 1:26-27)
And Paul went on to tell them that he was writing to them 
"that their hearts may be encouraged, being knit together in love, and attaining to all riches of the full assurance of understanding, to the knowledge of the mystery of God, both of the Father and of Christ, in whom are hidden all the treasures of wisdom and knowledge." (Col 2:2-3)
Key in that verse is "attaining to all riches of the full assurance of understanding, to the knowledge of the mystery of God."  That should be the goal of every Christian–to be confident in their standing and to find rest in their identity IN Christ.
Paul's "Road Map" of Eternal Security
* Romans 5:21 Eternal life by Jesus Christ our Lord.
Rom 5:21 … as sin reigned in death, even so grace might reign through righteousness to eternal life through Jesus Christ our Lord.
* Romans 6:22 Gift of God is eternal life.
Rom 6:22 …now having been set free from sin, and having become slaves of God, you have your fruit to holiness, and the end, everlasting life.
* Ephesians 1:13 Sealed with that holy Spirit of promise.
Eph 1:13  In Him you also trusted, after you heard the word of truth, the gospel of your salvation; in whom also, having believed, you were sealed with the Holy Spirit of promise,
* Ephesians 4:30 Sealed unto the day of redemption.
Eph 4:30  And do not grieve the Holy Spirit of God, by whom you were sealed for the day of redemption.
* Titus 1:2 In hope of Eternal life..God can not lie.
Titus 1:2  in hope of eternal life which God, who cannot lie, promised before time began,
* Hebrews 9:12 Having obtained eternal life for us.
Heb 9:12  Not with the blood of goats and calves, but with His own blood He entered the Most Holy Place once for all, having obtained eternal redemption.
John's Also Wrote to Assure the Church of Eternal Life
* 1 John 2:25, 5:11-13, 6:47.  We Have Eternal Life
1 John 2:25  And this is the promise that He has promised us; eternal life.
1 John 5:11-13  And this is the testimony: that God has given us eternal life, and this life is in His Son. He who has the Son has life; he who does not have the Son of God does not have life.  These things I have written to you who believe in the name of the Son of God, that you may know that you have eternal life, and that you may continue to believe in the name of the Son of God.
John 6:47  [Jesus said] he who believes in Me has everlasting life.
* John 3:15,36 We Will Not Perish, Nor Be Condemned, Nor Lose Our Salvation
John 3:15  …whoever believes in Him should not perish but have eternal life.  
John 5:24, 10:28-30  [Jesus said] he who hears My word and believes in Him who sent Me has everlasting life, and shall not come into judgment, but has passed from death into life…..And I give them eternal life, and they shall never perish; neither shall anyone snatch them out of My hand. My Father, who has given them to Me, is greater than all; and no one is able to snatch them out of My Father's hand. John I and My Father are one."
* John 17:2,3 This is life eternal.
John 17:2,3  as You have given Him authority over all flesh, that He should give eternal life to as many as You have given Him. And this is eternal life, that they may know You, the only true God, and Jesus Christ whom You have sent.
Life in Christ is a Fulfillment of God's Promise to Give You Rest
Take time to fully understand these verses.  Learn them and tuck them in your heart.  The next time you experience the demands of life that trouble your soul, you will be able to call upon these precious truths of God for the rest that God has promised.  
Mat 11:28  Come to Me, all you who labor and are heavy laden, and I will give you rest. Take My yoke upon you and learn from Me, for I am gentle and lowly in heart, and you will find rest for your souls.
Jesus could not have promised rest, if our salvation were not secure. If it were needed that we work for our salvation, that would not be rest.  If we could lose our salvation, that would not be rest.  But in Christ, we have true rest. We have peace with God and we can have the peace of God. And we are fully secure.  Even in the Old Testament, God promised such rest:
Exo 33:14  And he said, My presence shall go with thee, and I will give thee rest.
Isa 30:15 …In returning and rest you shall be saved; In quietness and confidence shall be your strength…
How much greater is our rest, being fully certain that we are eternally secure.  (Read: What is eternal security/assurance of salvation?)
<*}}}><
Jesus is the Reason this Ministry Exists
At  Reasons for Hope* Jesus, we are committed to equipping, encouraging, and empowering Christians to know Jesus better, love Him more, and share their faith. We also reach the lost through our Salvation Page. 
With your support, we can continue to provide valuable resources and engaging content.  Please join us in our mission by donating today. Your generous contribution helps us expand our outreach of sharing biblical truths and hope in Jesus.  Thank you for your kindness and for being an integral part of our mission.
***A Hidden Message in Psalm 23?***  
Hidden in the six verses of Psalm 23 are 11 names for Jesus.
When you subscribe to our newsletter, we'll send you
The Names of God in Psalm 23 PDF
that reveals all 11 names and Scripture verses of comfort and hope (link will be sent in your confirmation email).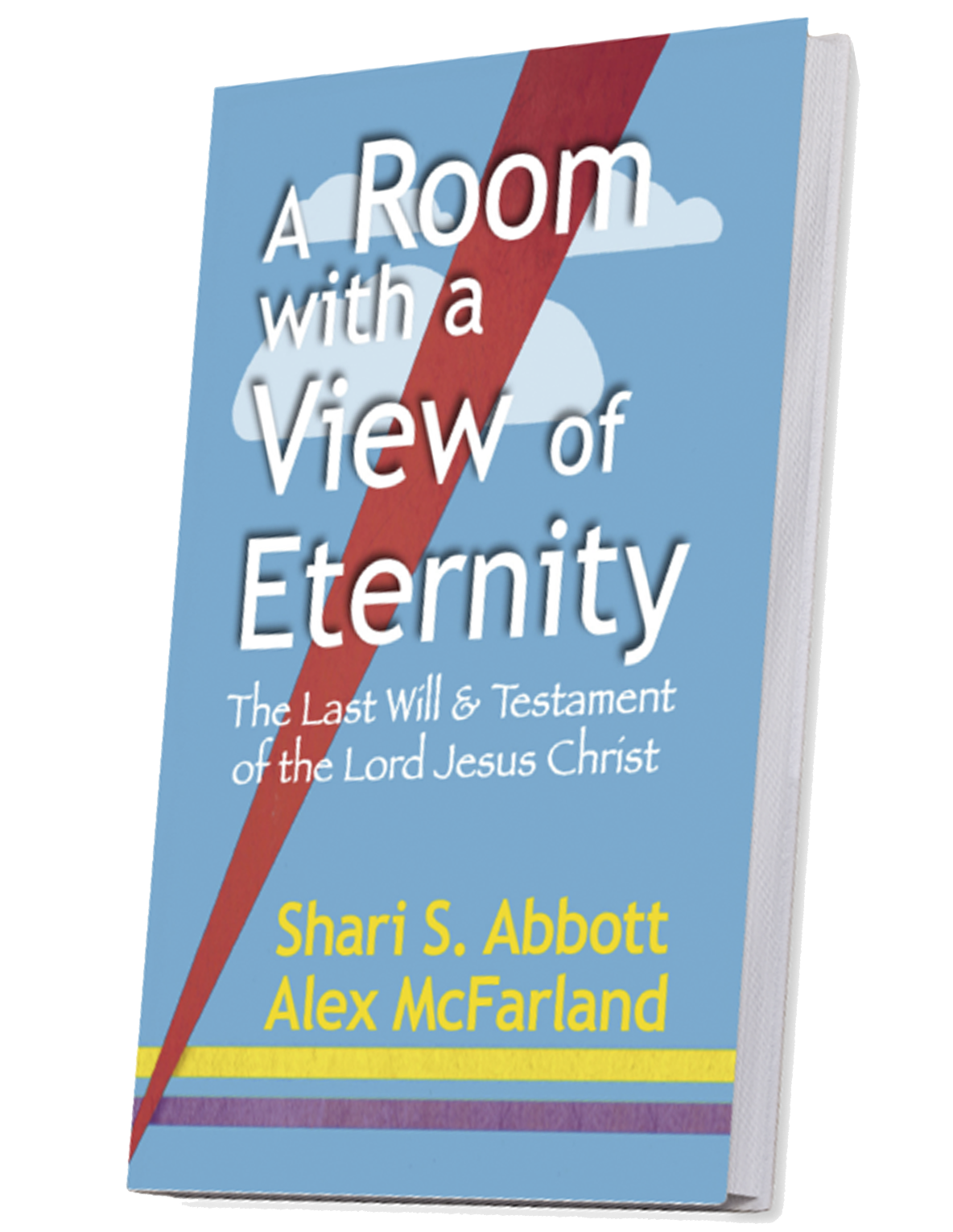 A Room with a View of Eternity—The Last Will & Testament of Jesus Christ   Take a seat at the Master's table. Learn about the riches He gives to all who are His. This book will bless and encourage you, give you hope, and help you live in the joy of your salvation and the riches of Christ that are yours.