No one really knows where this idea originated.  The question must be asked, why would the 13th day of the month be "unlucky" if it falls on a Friday? And, how should Christians feel about Friday the 13th?
Before we consider the origins of Friday the 13th, let's understand that, as Christians, we don't believe in superstitions such as an unlucky Friday.  We believe in the sovereignty of God and His providential will (causing things to happen) and His permissive will (allowing things to happen). 
We also know that every day has its share of misfortunes because we live in a fallen and broken world. But we also know that every day has blessing also, because, as children of God, our gracious Father is always giving us good things.  So we should not attribute a misfortune on Friday the 13th as being bad luck; nor should we fear that something bad might happen on that day.
Don't Be Superstitious
Instead, stand strong in your faith and…
Trust in the LORD with all thine heart; and lean not unto thine own understanding. In all thy ways acknowledge him, and he shall direct thy paths. Be not wise in thine own eyes: fear the LORD, and depart from evil. (Prov 3:5-7)
How Did Friday the 13th Start?
There are several suggestions (again, no one knows) for how the superstition of Friday the 13th originated:
1. Friday the 13th might go back to a Norse myth about 12 gods dining at Valhalla, the fabled hall where the Norse heroes feasted for eternity after they died.  It's said the feast of the 12 was interrupted by an uninvited guest, the evil god Loki. He was the 13th person at the feast and legend says that he tricked the blind god of winter (Hoor, the son of the supreme god Odin), into shooting his brother (Baldr) who was the seeing god of summer. 
2. The 13th day of the month was deemed unlucky in ancient Greece, around 700 BC. In a farmer's almanac by Hesiod (titled, "Works and Days") was the advice to farmers to "avoid the thirteenth of the waxing month for beginning to sow." 
3. Some believe the Bible shows patterns of 13 representing rebellion and lawlessness.  In God's design 12 is seen as order—12 months in a year, 12 patriarchs, from Seth to Noah, 12 patriarchs from Shem to Jacob,12 Tribes of Israel from the 12 sons of Jacob, 12 apostles chosen by Jesus, and more (Read:What is the Meaning of Numbers in the Bible?)  Some suggest that exceeding 12 by adding 1 breaks the order and therefore represents rebellion:  Evil Nimrod (Gen 10:9) was 13th in Ham's line; The first mention of rebellion is in Gen 14:4, "in the thirteenth year they rebelled;" and references to the Valley of Hinnom are found 13 times in the Bible (this valley was the place of evil, pagan rituals of child sacrifice in worship of false gods). There were 13 people at Jesus' last supper, with Judas being the 13th guest. 
While some suggest 13 represents rebellion/lawlessness, there doesn't seem to be enough pattern in the Bible to substantiate that meaning.  There are just as many times in the Bible when 13 is good—e.g. 13 is the number of cities Simeon inherited, the number of cities the Kohathites had in Benjamin, the number of cities the Gershonites had in Issachar, Naphtali and Manasseh, and the number of the total of the cities of the children of Aaron; the length of the millennial temple will be 13 cubits and in that temple will be thirteen thrones.
Why Friday?
Why not Monday the 13th, or Tuesday the 13th, or any day of the week rather than Friday?  It's possible the idea of the "unlucky" 13th day being on a Friday is because, historically, the day of Jesus' crucifixion was thought to be Friday (But was it? Read Was Jesus Crucified on Wednesday, Thursday, or Friday?)  It also might be because executions were held on Fridays in the late 1800's.   However,  just like with the number 13, no one knows the reason why it's Friday.
Conclusion
However the superstition of Friday the 13 began doesn't really matter. Christians should remember that all superstitions are unbiblical; Friday the 13th, walking under a ladder, a black cat crossing your path, spilling salt, etc. are not things for Christians to fear. 
The dictionary defines superstition as "a widely held but unjustified belief in supernatural causation leading to certain consequences of an action or event, or a practice based on such a belief."  NOTE that it says, "unjustified belief in supernatural causation."  
As Christians we live by a firm and justified belief in the proven and trustworthy Word of God. 
Prov 30:5  Every word of God is pure: He is a shield unto them that put their trust in Him.
1 Th 2:13  For this reason we also thank God without ceasing, because when you received the word of God which you heard from us, you welcomed it not as the word of men, but as it is in truth, the word of God, which also effectively works in you who believe.
Every day of life is a gift from God.  Have a blessed Friday the 13th!
For More Questions & Answers, Visit   &   
Christian apologists Alex McFarland and Shari Abbott answer some of life's many questions concerning the gospel, faith, and the Bible by sharing Truth for a New Generation and Reasons for Hope found only in Jesus. For more information about apologist, evangelist, author, and religion and culture analyst, Alex McFarland, visit www.alexmcfarland.com. For more information about Shari Abbott, executive director of Reasons for Hope* Jesus, click here.

Truth for a New Generation (TNG) serves nationwide, featuring a multi-year conference tour and student-led club program to equip teenagers, parents, grandparents, and others who lead them to live for God. TNG's mission is to creatively communicate a compelling Christian worldview to the next generation by giving answers to tough questions, based on the truths of Scripture, and to build up the Body of Christ to stand strong and boldly proclaim the gospel in the world. For more information and resources visit www.truthforanewgeneration.com.
Jesus is the Reason this Ministry Exists
Thank you to all who contributed in 2020. Your generosity is a blessing and encouragement to us.  We did not meet expenses in 2020 and still need your help to continue our global outreach in 2021.  Our mission is to glorify God by equipping, encouraging, and empowering YOU to understand the Bible and grow in faith. If our online resources have blessed you, we hope you will support Reasons for Hope* Jesus. Our ministry outreach has grown significantly and. . .
Please support Reasons for Hope* Jesus with a donation of $5, $10, $20, or more. A donation of any amount is needed and greatly appreciated.
CLICK TO DONATE
to Reasons for Hope*Jesus(a 501c3 Ministry)
Use a Credit Card or PayPal for safe, secure giving.
***A Hidden Message in Psalm 23?***  
Hidden in the six verses of Psalm 23 are 11 names for Jesus.
When you subscribe to our newsletter, we'll send you
The Names of God in Psalm 23 PDF
that reveals all 11 names and Scripture verses of comfort and hope (link will be sent in your confirmation email).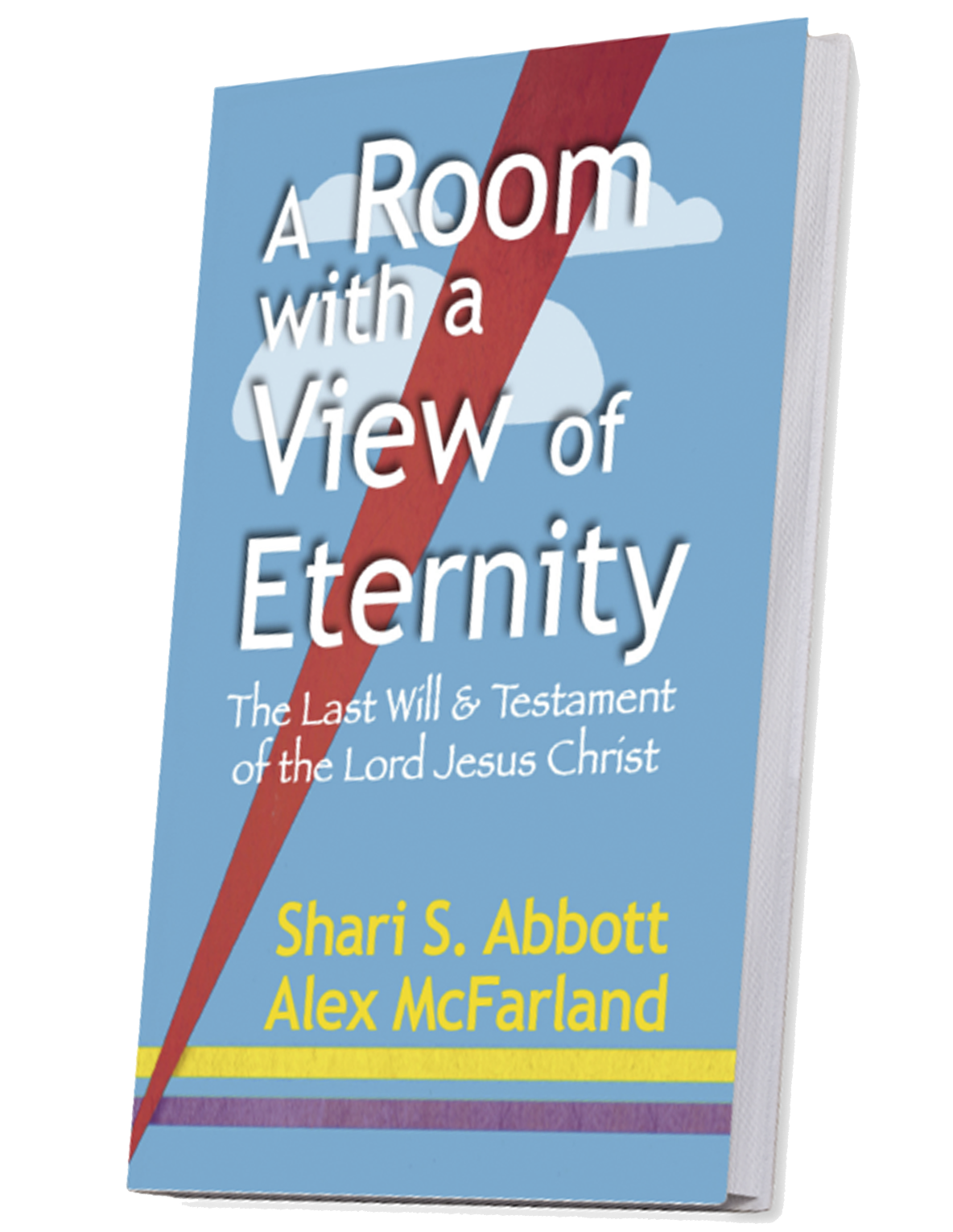 A Room with a View of Eternity—The Last Will & Testament of Jesus Christ
Take a seat at the Master's table. Learn about the riches He gives to all who are His. This book will bless and encourage you, give you hope, and help you live in the joy of your salvation and the riches of Christ that are yours.
Top Ten  in 2019
More Popular Questions & Articles:
If BAPTIZED as an Infant, Do I Need to Be Baptized Again?
How was Jesus Like a Worm? What's the CRIMSON (OR SCARLET) WORM? Psalm 22
Is Satan's Real Name LUCIFER? Or Should We Call Him Satan?
What is the Significance of the Wise Men's THREE GIFTS? And were they kings? 
Was Jesus CRUCIFIED on Wednesday, Thursday, or Friday?
The Names of Jehovah hidden in Psalm 23! This will surprise you!
What Did Jesus Say About HEAVEN (and HELL)?
JESUS WEPT. Why? And…it's not the shortest verse in the Bible!
Is There a Remez (HIDDEN MESSAGE ) in Revelation 7? Why is Dan Missing?
What Does it Mean to Be A CHILD OF GOD?
Why Is PRAYER Important?
Is SUICIDE an Unforgivable Sin?
Something ALL Christians must know:  IVDARR
Our Top Three Videos
Christian Version of Leonard Cohen's HALLELUJAH
Memorial Day BAGPIPES TRIBUTE: Amazing Grace
RISE AND SHINE and Give God the Glory, Glory!

Help us spread the good news and saving grace of the Lord Jesus Christ.

Please tell your friends about ReasonsforHopeJesus.com. If you have a website or blog, please link to ReasonsforHopeJesus.com.   All resources on this site © Reasons for Hope* Jesus --  click for Republication Permissions or contact hope@reasonsforhopeJesus.com