Question
Did God actually eat some of the offerings provided by the Israelites as He instructed? Is eating one of the activities God was doing with the presence of the cloud in the Tabernacle?  God said some of the offerings were for the Levite Priest, but not all of them. God must have eaten some of the offerings. After all, man is made in His image.
Answer
The person who submitted this question referenced Numbers 28:2 in the New Living Translation, which reads:
(NLT) Give these instructions to the people of Israel: The offerings you present as special gifts are a pleasing aroma to me; they are my food. See to it that they are brought at the appointed times and offered according to my instructions.
Translation Variations
This verse is translated differently in other Bible translations: 
(KJV)  Command the children of Israel, and say unto them, My offering, and my bread for my sacrifices made by fire, for a sweet savour unto me, shall ye observe to offer unto me in their due season. 
(NKJV) Num 28:2  "Command the children of Israel, and say to them, 'My offering, My food for My offerings made by fire as a sweet aroma to Me, you shall be careful to offer to Me at their appointed time.' 
(NASB) Num 28:2  "Command the sons of Israel and say to them, 'You shall be careful to present My offering, My food for My offerings by fire, of a soothing aroma to Me, at their appointed time.'
We can understand that the offerings given to God are food, but the question is, how does God receive these offerings?  In all of these translations, it is clear that it is a pleasing aroma, or sweet savour, to the Lord.  Let's look more closely at what that means.
Sweet Savour
In the book of Numbers we find 18 references to a "sweet savour." Other references include 16 times in Leviticus three times in Exodus and this one in Genesis:   
Genesis 8:20-21  And Noah builded an altar unto the LORD; and took of every clean beast, and of every clean fowl, and offered burnt offerings on the altar.  And the LORD smelled a sweet savour; and the LORD said in his heart, I will not again curse the ground any more for man's sake; for the imagination of man's heart is evil from his youth; neither will I again smite any more every thing living, as I have done.
It becomes very clear in studying the English words "sweet savour," as used in these verses that it is a reference to  the aroma or smell from a burnt offering to the Lord, or an "offering made by fire" as it is often called.
The Hebrew Word
In looking at the Hebrew word for "savour" we come to an even clear definition of what this means:
 7381.  רֵיחַ rêyach, ray´-akh; from 7306; odor (as if blown):—savour, scent, smell
The aroma or smell from the burnt offerings was received by God and is described as sweet or pleasing to God.
So we've answered the question of whether God eats the offering, but this now begs the question, does God smell the offering?  Genesis 8:21 tells us that God did smell the offering.  So how should we understand that?
Genesis 8:20-21  And Noah builded an altar unto the LORD; and took of every clean beast, and of every clean fowl, and offered burnt offerings on the altar.  And the LORD smelled a sweet savour…
The burnt offerings did produce an aroma, or a sweet savour, that ascended up to God and pleased Him, but we must remember that God is not human and to attribute any understanding of the five human senses to Him can cause us to try to humanize God.  God does not have a mouth and He did not eat the food offerings, and while we know that the aroma did reach Him and He did receive it, we should not think of God as having a nose and nostrils to smell as we do.
 In Conclusion
What we can understand is that God receives, and even consumes (Lev 9:24, et. al.), the offerings of His people, but there remains mystery in how God does that.  We are clearly told not to make graven images of God, and certainly a reason for not doing so is that we would get it wrong and likely depict God in our image.  Yes we know that Jesus, in His incarnation, was a man, but the Bible clearly tells us that God the Father is Spirit.  To attribute human characteristics to Him, or to the Holy Spirit, is wrong.  Even when we think of Jesus as a mortal man during His incarnation, we impose our thinking of what He may have looked like.  There are no pictorial images of Jesus so man has created many images of what He is thought to have looked like.  We have many examples — everything from the European lean and lanky Jesus to a blond haired blue eye caucasian man.   Of course, there are some in which He is more accurately depicted as looking like a first century Jewish man, but even those likely portray error.
Lessons to Learn
The lesson to be learned is not to try to apply human characteristic to God in an effort to "see" or know Him better.  The Bible reveals all we need to understand and know about His Person and works.  Even though Jesus lived as a man for 33 years on this earth, He is now glorified and no longer has the earthly human body and characteristics.  While the Bible tells us some of what the glorified body may be, we can never fully understand it until we go to be with Jesus.  
God is awesome in power and might and is incomprehensible in all that He is.  Until the day when we will see Jesus face to face (1 Corinthians 13:12), we need to rest in the fact that there is mystery in understanding the Triune God.  One day we will enter into His presence and then our eyes will see Him as He is. 
Beloved, now are we the sons of God, 

and it doth not yet appear what we shall be: 

but we know that, when he shall appear, we shall be like him; 

for we shall see him as he is.
1 John 3:2 
<*}}}><
Jesus is the Reason this Ministry Exists
We continue to reach people worldwide with the truths of God's Word and the gospel of the Lord Jesus Christ. Your generosity is both a blessing and encouragement. Our mission is to glorify God by equipping, encouraging, and empowering YOU to understand the Bible and grow in faith. If our online resources have blessed you, please support Reasons for Hope* Jesus. Our ministry outreach has grown significantly and . . .
Please support Reasons for Hope* Jesus with a donation of $5, $10, $20, or more. A donation of any amount is needed and greatly appreciated.
CLICK TO DONATE
to Reasons for Hope*Jesus(a 501c3 Ministry)
Use a Credit Card or PayPal for safe, secure giving.
***A Hidden Message in Psalm 23?***  
Hidden in the six verses of Psalm 23 are 11 names for Jesus.
When you subscribe to our newsletter, we'll send you
The Names of God in Psalm 23 PDF
that reveals all 11 names and Scripture verses of comfort and hope (link will be sent in your confirmation email).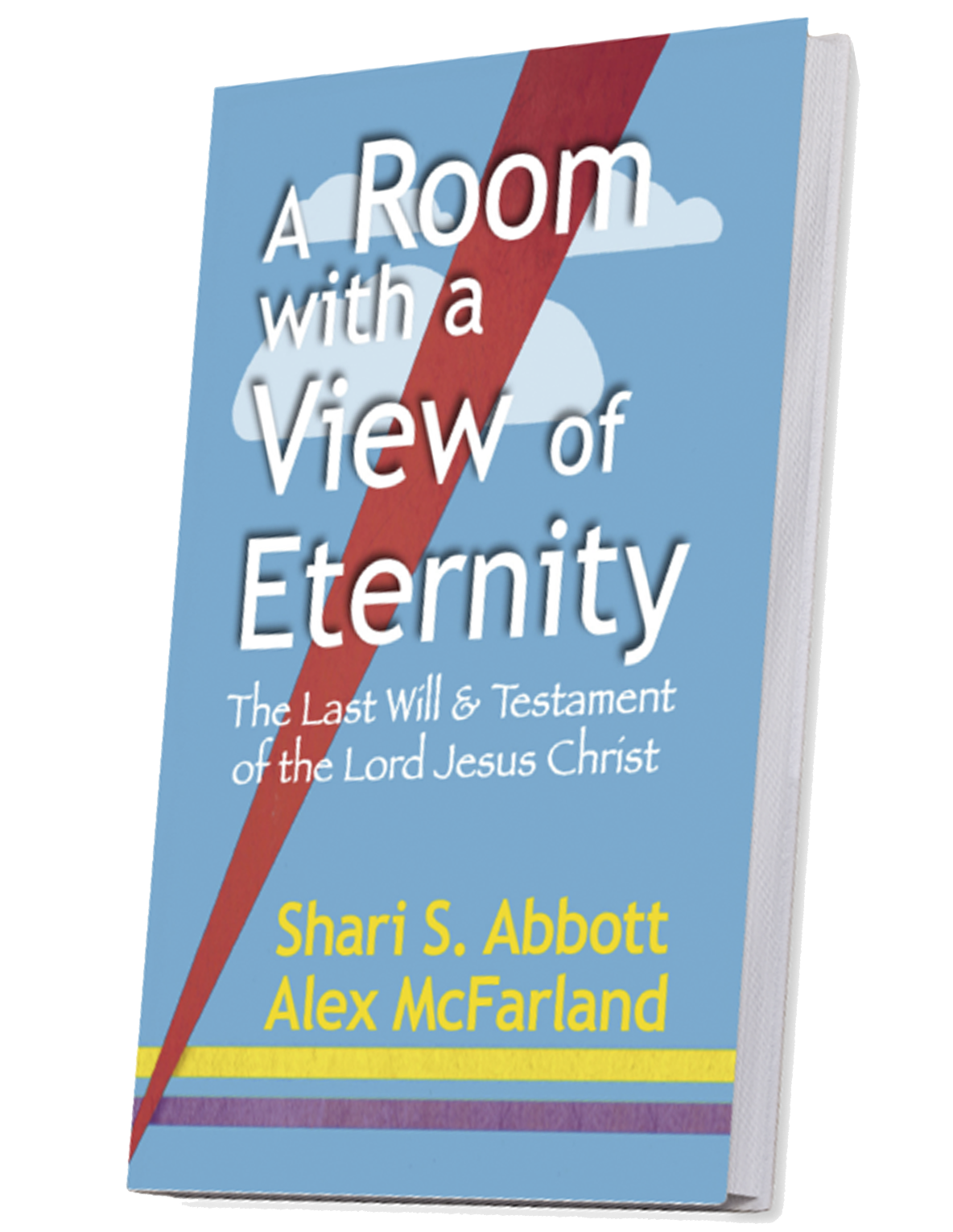 A Room with a View of Eternity—The Last Will & Testament of Jesus Christ   Take a seat at the Master's table. Learn about the riches He gives to all who are His. This book will bless and encourage you, give you hope, and help you live in the joy of your salvation and the riches of Christ that are yours.