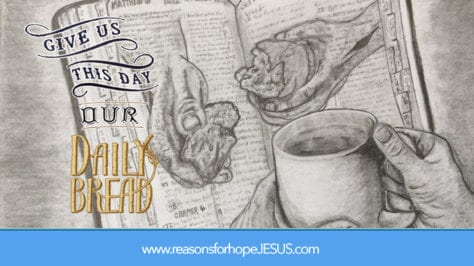 Daily Devotions with Pastor Chuck
Blessed art Thou oh Lord our God, maker of heaven and earth, holy and righteous and just art Thou, and we Your people rejoice that we can raise up to the new day You have given us and acknowledge You and give praise to You and recognize just who You are. Blessed be Thy name oh Lord our God!
 
From the book of Ezekiel we read,
"Behold, all souls are Mine; the soul of the father as well as the soul of the son is Mine. The soul who sins will die. But . . ." (Ezekiel 18:4-5 – NASB)
Justice! The vast majority of people, I would think, desire justice. It is not going too far to say, I believe, that people desire of our system of law that it be a just system, that it be bent on seeing that justice is achieved; the evil doer is punished and the person or persons violated are left to know that justice has been achieved on their behalf.
 
As one who has watched my share of Law & Order programs on the tube, it is clear that, in our day, achieving justice is slowly becoming a lost art. Justice, for victims of crime, is not always achieved. These TV programs have served to show me the vast amount of injustice that exists in our current day justice system. I tend, in my viewing of Law & Order programs, to see a justice system that has evolved into that which leans more favorably toward the one who commits the crime than toward the one who has been victimized. The programs are, so very often, very frustrating to watch. It would seem that man, in his attempt to be perfect, has turned the justice system in favor of the law-breaker rather than in the favor of the law-abider.  
 
If I were a person with hope alone in this world and its systems, especially its justice systems, I would be a very concerned citizen. I would for certain be a person skeptical of the system that is supposed to provide justice to me if for some reason I am violated by someone who seeks to do me harm.
 
But, as a citizen of heaven (Philippians 3:20), as a child of God, as one who has had their understanding shaped by the precepts of God, I know for a fact that my God is just! And I know for a fact that He will always deal justly. And I know that true justice is always the product of His dealings with man. 
 
God lets us know in our text that "all souls" belong to Him. He assures us that, "the soul who sins will die." Justice will be achieved against all who have violated Him and His law. 
 
"But . . ." it is written, yes there is a "but," 
". . . if a man is righteous and practices justice and righteousness . . . if he walks in My statutes and My ordinances so as to deal faithfully — he is righteous and will surely live." (Ezekiel 18:5, 9 – NASB)
God always deals justly and His Word assures us of this. The world's justice system may be corrupt and becoming more and more corrupt, but God and His system, a system recorded in His "statutes" and His "ordinances" will, on every occasion, deal out true justice. 
 
Advice to the lawyers and the judges and the law-makers . . . it is essential that they hear the Word of the Lord! Their means of achieving justice have become defiled, have become ineffective, lacking in their ability to right the wrong. Listen to the voice of the Lord . . . 
"Repent and turn away from all your transgressions, so that iniquity may not become a stumbling block to you" (Ezekiel 18:30 – NASB)
It is essential for those whose business is the law, who are the ones who it is expected of to achieve justice, that they not try to do what they do outside the counsel of God's Word or, their "iniquity (will) become a stumbling block to" them.
 
Have a good day brethren . . . and always be assured in your heart that though the world's justice system may prove unjust, God's system, as recorded in His Word, will not. He is always just and He always deals justly, with every soul.
If you do NOT know Jesus, click here.
###
***A Hidden Message in Psalm 23?***  
Hidden in the six verses of Psalm 23 are 11 names for Jesus.  Subscribe to our newsletter and we'll send you The Names of God in Psalm 23 PDF that reveals all 11 names and Scripture verses of comfort and hope (link will be sent in your confirmation email).  SUBSCRIBE NOW
Please Share this Article on Social Media to Equip and Encourage Others
+++
Do not be anxious about anything.  (Phil 4:6)
In the midst of the COVID-19 pandemic, we must rightly remember who is in control.  Our God is sovereign over all things, including COVID-19.  As Charles Spurgeon (1834-1892) said, "The sovereignty of God is a soft pillow on which weary people lay their heads." 
Remember also God's gracious promise, and that it is true and He is faithful to keep it:  Hebrews 13:5 …"I will never leave you, nor forsake you."  The next verse remind us of the power that comes in trusting God and how we can live:  Hebrews 13:6 So that we may boldly say, The Lord is my helper, and I will not fear what man [or COVID-19] shall do to me.
God loves us, and in Christ we find confidence and calm in times of uncertainty and trouble.  When we trust in God, fear is replaced with faith, stress is replaced with strength, anxiety is gone and hope abounds, problems become opportunities, and we are able to receive the blessings God has for us in the midst of difficult circumstances. Turn to Jesus. He will lead you to the still waters and give rest for your troubled soul.  
This hope we have as an anchor of the soul, both sure and steadfast…Hebrews 6:19
****************************
Be Ready Always...
to give a reason for the Hope that you have (1 Peter 3:15).  When you can't share the gospel with your words, share it by leaving tracts that tell people about God's grace.
When leaving a tract, always be diligent to pray about the short gospel message. Pray that it be found by someone who is in need of Jesus' saving grace, and pray that the person will have a tender heart and open ears to receive the gift Jesus desires to give them.  
By the power of the Holy Spirit, even a small tract can help in turning a broken sinner from darkness to light.
SHARE THE GOSPEL!
Click the Image to Read the Messages on the Tracts