By Shari Abbott, Reasons for Hope* Jesus
Let's begin with some entymology (study of word origins).  We'll get to defining "kith," but let's start with the word "kin."  Most people know that the word "kin" refers to blood relations and that it's a shortened and more contemporary version of the word kinsman.  Both originate from an older, longer word, kinsmanship, that was used to describe the feelings that exist between two people who share some kind of bond. The word "kinship" and the word "kind" (as used in reference to a class or group:  Genesis 1:11, 21, 24, 25, 6:20, 7:14) also derive from kinsmanship.
In our English translations of the Bible we find the word kin used in several places in the Hebrew Old Testament (Leviticus 18:6, 20:19, 21:2, 25:25, 25:49, Ruth2:20, 2 Samuel 19:42).  It is used only once in the New Testament, and that is by Jesus: 
Mark 6:4  But Jesus said unto them, A prophet is not without honour, but in his own country, and among his own kin, and in his own house.
The word kinsman is also used in the Old Testament (Numbers 5:8, 27:11), especially in the book of Ruth, (Ruth 2:1, 3:12, 13, 4:1, 3, 6, 8, 14)  and  in the New Testament (John 18:26, Romans 16:11).
Jesus Is My Kin
Have you ever stopped to think that Jesus is your Kin?  It is through kinship that inheritance is given and in Leviticus and Ruth we read of a Kinsman Redeemer–one who is able to redeem his relatives from the curse/mandates of the Law.  Leviticus presents the legal requirements of this redemption
Leviticus 25:25  If thy brother be waxen poor, and hath sold away some of his possession, and if any of his kin come to redeem it, then shall he redeem that which his brother sold.
In chapter four of the Book of Ruth is recorded an historical account of Boaz, kin to Naomi the mother-in-law of Ruth.  Boaz reveals himself to Naomi and demonstrates His goodness and kindness to them.  In his generous love he comes forward to redeem both Ruth and the land belonging to Naomi's family.  This historical event points to another Kinsman Redeemer, the Lord Jesus Christ, who came to earth to live among us and reveal Himself, and then went to the cross, in amazing love and grace, to redeem us.
Five requirements of the kinsman redeemer under levitical law:
1) He must be near of kin. (a neighbor could not redeem his neighbor) 
2) He must be willing. 
3) He must possess the ability. 
4) He must be free to do it
5) He must have the price of redemption.
Jesus met all five requirements and, in giving Himself to pay for our sins, He became our Kinsman Redeemer, who brought about our adoption into the family of God further making us kin with Him. 
Galatians 4:4-5  But when the fulness of the time was come, God sent forth his Son, made of a woman, made under the law, to redeem them that were under the law, that we might receive the adoption of sons.
Romans 8:15  For ye have not received the spirit of bondage again to fear; but ye have received the Spirit of adoption, whereby we cry, Abba, Father.
Romans 8:17  And if children, then heirs; heirs of God, and joint-heirs with Christ; if so be that we suffer with him, that we may be also glorified together.
So who are my kith?  
The word kith is a noun that derives from the archaic adjective couth, which means "known" or "familiar." Kith are the people with whom we are acquainted–our friends.  A quaint expression of this, in years gone by, was in reference to a lonely widow– "she is without kith or kin."  Other examples are: 
"My kith and kin were present to celebrate with me."  
"With all the wealth I've amassed, I've neither kith nor kin to inherit my money."  
"When his crime was discovered, his kith and kin abandoned him."  
Jesus is also our Kith.  Jesus is the friend of sinners, and He is a faithful friend.  He will never abandon us (Hebrew 13:5).  And He will always stick by us, closer than any human brother:
Proverbs 18:24  … there is a friend who sticks closer than a brother.
Most of us are blessed to have many kith and kin, friends and family, but Jesus is the Kith above all kith and the Kin above all kin.  The next time we gather with our kith and kin, may we remember that Jesus is our True and Better Kith, a Faithful Friend who will never leave us (Hebrews 13:5).  Jesus is also our True and Better Kin, our Faithful Brother who is with us "unto the end of the world."  (Matthew 28:20)
<*}}}><
Jesus is the Reason this Ministry Exists
At  Reasons for Hope* Jesus, we are committed to equipping, encouraging, and empowering Christians to know Jesus better, love Him more, and share their faith. We also reach the lost through our Salvation Page. 
With your support, we can continue to provide valuable resources and engaging content.  Please join us in our mission by donating today. Your generous contribution helps us expand our outreach of sharing biblical truths and hope in Jesus.  Thank you for your kindness and for being an integral part of our mission.
***A Hidden Message in Psalm 23?***  
Hidden in the six verses of Psalm 23 are 11 names for Jesus.
When you subscribe to our newsletter, we'll send you
The Names of God in Psalm 23 PDF
that reveals all 11 names and Scripture verses of comfort and hope (link will be sent in your confirmation email).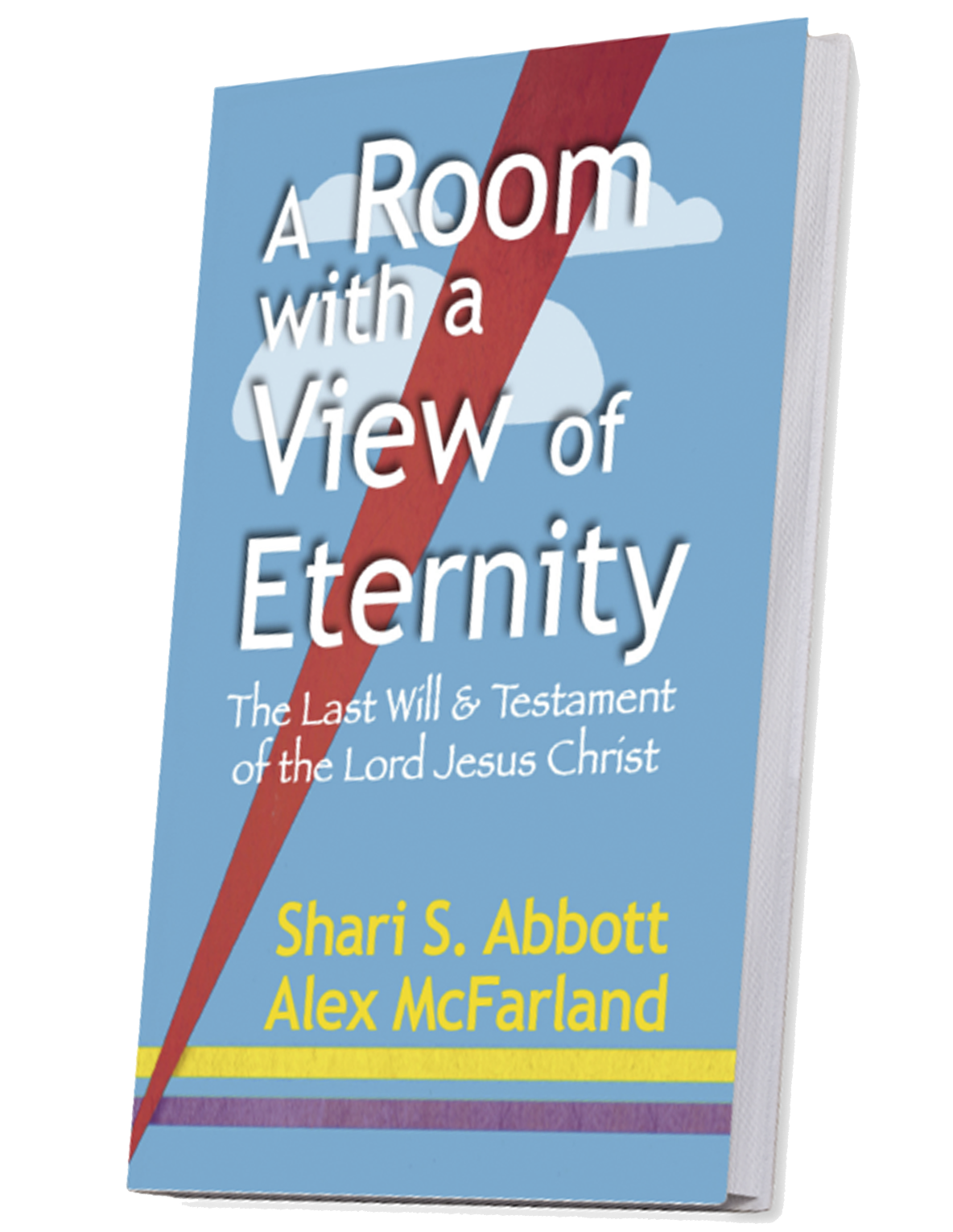 A Room with a View of Eternity—The Last Will & Testament of Jesus Christ   Take a seat at the Master's table. Learn about the riches He gives to all who are His. This book will bless and encourage you, give you hope, and help you live in the joy of your salvation and the riches of Christ that are yours.