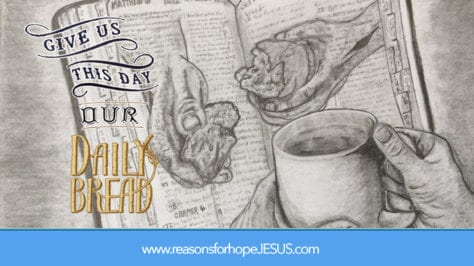 Daily Devotions with Pastor Chuck
From the book of Job we read, 
"But where shall wisdom be found?" (Job 28:12 – KJV)
The world likes to pigeon-hole Christians as those who have embraced a faith in which they have dis-engaged their minds. They see Christians as mindless zombie-like creatures that never seek wisdom. Obviously they have never read the Scriptures!
 
In chapter 28 of the book of Job, Job notes that "wisdom" cannot be found in silver and gold or iron from the earth (v 1-2). It cannot be mined as if it were a solid, visible object to be held in the palm of one's hand.  It cannot be purchased like some sort of commodity (v 13-19). 
 
"Where" then "shall wisdom be found?"
 
Job says,
"Behold, the fear of the Lord, that is wisdom" (Job 28:28 – NKJV)
Those of higher education, those who flaunt their worldly degrees and citations, tend to seek "wisdom" from man. They believe man is the source of this precious virtue. But the Scriptures say otherwise, saying that "the fear of the Lord, that is wisdom." Want "wisdom?" This is where it starts and this is where it is . . . in "the fear of the Lord."
 
How valuable is this "wisdom?"
"For the price of wisdom is above rubies. The topaz of Ethiopia cannot equal it, nor can it be valued in pure gold." (Job 28:18-19 – NKJV)
So Christians are not a people who have abandoned their minds or any desire for "wisdom." On the contrary, they have been encouraged by the Scriptures to ask where "wisdom can be found" and they are then counseled by these same Scriptures as to where it is. It is a fact that Christians have a grasp on true "wisdom." And in his or her embracing of Christ as Lord and Savior, the believer knows that regarding Christ, that He . . . . 
" . . . became for us wisdom from God" (I Corinthians 1:30 – NKJV)
The Christian knows this of Christ . . . 
"in whom are hidden all the treasures of wisdom" (Colossians 2:3 – NKJV)
"Where" shall this valuable virtue of "wisdom be found?" The Christian knows . . . the world, in all their pomp and ceremony and degrees and citations, if they do not "fear the Lord," if they do not embrace Christ, then they know not true "wisdom."
 
If a person desires true "wisdom" they will find it in the Word of God, for it will instruct them regarding "the fear of the Lord." And they will be commanded to repent and believe on Jesus the Christ as Lord and Savior, believe on Him "in whom are hidden all the treasures of wisdom."  
"For the LORD gives wisdom . . . He stores up sound wisdom for the upright" (Proverbs 2:6-7 – NKJV)
 Have a good day . . . and be encouraged that if you know Christ, if you are in and of His Word, then you should have a handle on true wisdom.
If you do NOT know Jesus, click here.
###
***A Hidden Message in Psalm 23?***  
Hidden in the six verses of Psalm 23 are 11 names for Jesus.  Subscribe to our newsletter and we'll send you The Names of God in Psalm 23 PDF that reveals all 11 names and Scripture verses of comfort and hope (link will be sent in your confirmation email).  SUBSCRIBE NOW
Please Share this Article on Social Media to Equip and Encourage Others
+++
Do not be anxious about anything.  (Phil 4:6)
In the midst of the COVID-19 pandemic, we must rightly remember who is in control.  Our God is sovereign over all things, including COVID-19.  As Charles Spurgeon (1834-1892) said, "The sovereignty of God is a soft pillow on which weary people lay their heads." 
Remember also God's gracious promise, and that it is true and He is faithful to keep it:  Hebrews 13:5 …"I will never leave you, nor forsake you."  The next verse remind us of the power that comes in trusting God and how we can live:  Hebrews 13:6 So that we may boldly say, The Lord is my helper, and I will not fear what man [or COVID-19] shall do to me.
God loves us, and in Christ we find confidence and calm in times of uncertainty and trouble.  When we trust in God, fear is replaced with faith, stress is replaced with strength, anxiety is gone and hope abounds, problems become opportunities, and we are able to receive the blessings God has for us in the midst of difficult circumstances. Turn to Jesus. He will lead you to the still waters and give rest for your troubled soul.  
This hope we have as an anchor of the soul, both sure and steadfast…Hebrews 6:19
****************************
Be Ready Always...
to give a reason for the Hope that you have (1 Peter 3:15).  When you can't share the gospel with your words, share it by leaving tracts that tell people about God's grace.
When leaving a tract, always be diligent to pray about the short gospel message. Pray that it be found by someone who is in need of Jesus' saving grace, and pray that the person will have a tender heart and open ears to receive the gift Jesus desires to give them.  
By the power of the Holy Spirit, even a small tract can help in turning a broken sinner from darkness to light.
SHARE THE GOSPEL!
Click the Image to Read the Messages on the Tracts